Believe it or not, a strapless bra is the ultimate solution for your backless and off-shoulder outfits. It is the best pick to flaunt your off-shoulder and tube tops. Many women think strapless bras do not offer ample support and don't have sculpting abilities. Grab a cup of coffee and read this guide to learn everything about strapless bras.
What Are Strapless Bras?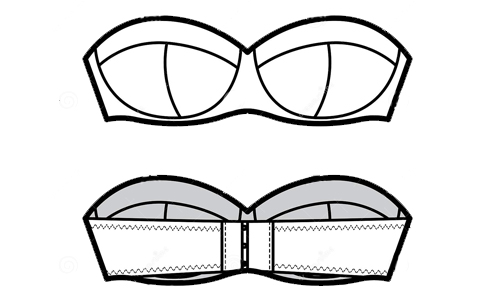 A strapless bra is specially designed to be matched with strapless, off-shoulder, and tube tops or dresses. It has no shoulder straps featuring silicone or rubber lining to stay put and also to prevent slippage. A strapless bra is a great addition if you don't prefer visible bra straps under any dress. A premium quality strapless bra gives adequate support so that larger busted women enjoy wearing it.
Strapless bra mostly designed with moulded cups and underwires for adequate support. It comes in several styles including push up, plunge, longline, low cut, and full figure and bridal styles. Try wearing a strapless bra under your off-shoulder tops, tube tops, or strapless blouses.
How long does the strapless bra last? A good quality strapless bra can last for six months to one year. It can be less than this period if the strapless bra isn't taken care of properly. 
Types of Strapless Bras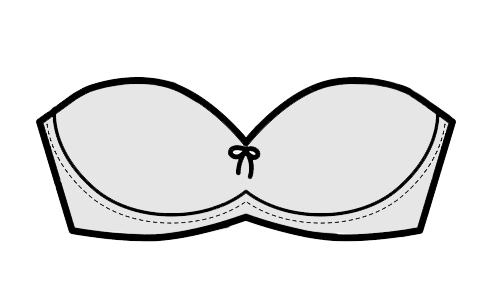 Like regular bras, strapless bras have many types. Read on to find which strapless bra is suitable for your size, outfit, and occasion.
Convertible Strapless Bra
You will love this bra for its versatile construction. It can be worn as your regular bra by attaching the shoulder straps. The convertible strapless bra features removable wider straps and moulded cups. You can change your strapless bra shoulder straps into one-strap, two-straps, cross-back, or strapless. This bra is crafted to maintain the shape of your bust and gives a natural lift.  
Full Figure Strapless Bra
Full-figure strapless bra is mainly tailored for curvy women. It provides guaranteed support, fits through the thick band and multiple hooks and eyes and the underwire will keep you supported. The foam lining cups will offer a smooth look.
Plunge Neck Strapless Bra
The strapless bra comes with a deep v-neckline and a beautiful cut that hugs your curves perfectly. It is specially designed for your low-cut tops, blouses and dresses.
Push up Strapless Bra
This bra features foam padding embedded in the bra cups, will create nice cleavage, and gives a fuller look. This push-up strapless bra is ideal for a smaller bust. It also removes straps to pair with your casual wear.
Strapless Padded Bra
The strapless padded bra is crafted to enhance the appearance of the bust under the off-shoulder outfits. As the name suggests, it is tailored with pads to give a smooth look. 
Strapless Lace Bra
This strapless bra has moulded cups with a lace overlay. It adds a sensuous touch to your lingerie wardrobe. You can opt for this gorgeous lace bra to pair with your strapless wedding dress.
Bandeau Bra
Looking for a bra to be paired with body-hugging outfits? The bandeau bra is for you. The bandeau bra is a perfect blend of a tube top and a strapless bra. It is an easy slip-on bra that has pockets to insert pads. It is crafted with fabrics like nylon and spandex and comes with optional straps.
How to Choose a Strapless Bra?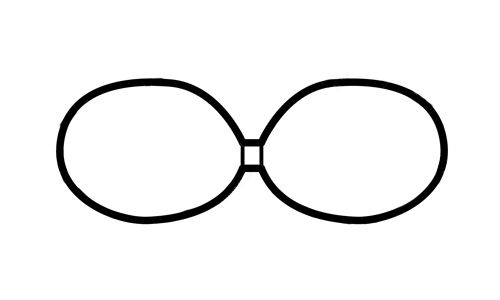 Before you

buy strapless bras

, read these instructions to get the best strapless bras. 

Pick a strapless bra that has good silicone elastic particularly at the cup edge so that it can prevent slipping.

Should I go down a size for a strapless bra? You should look for one size down in the band and one size up in cup size because the band is the only source for support and snug fit. 

Check whether the strapless bra has detachable straps or not. You can wear this bra with any attire.

When you try the strapless bra fitting, you should check whether the cups stay put, and give a smooth silhouette under off-shoulder outfits.

Not all strapless bras for fuller busts perfectly as they require more support. Look for the strapless that has a back closure and wider band and more than 3 hooks and eyes for a comfy fit.

Boning is essential for a strapless bra that helps keep you supported and maintains the shape. Choose a strapless bra with boning and quality padding.
Conclusion
Every bra style is tailored for different outfits, sizes, and occasions. The strapless bra is mainly designed to offer a flawless look in strapless outfits. The good-quality strapless bra provides extra support without shoulder straps. If you have a fuller bust, opt for a strapless bra that comes with removable straps or transparent straps for adequate support.