Shyaway launched a wide collection of beautifully-tailored lingerie and intimates designed by the premium lingerie brand Taabu, which has different styles of everyday lingerie in every shape, size, and style, crafted by keeping the aesthetics, support, and comfort in mind.
Undergarments today have changed from basic bras to undies, you can see a wide range of lingerie collections that come with rich fabrics, designs, styles, and delicate details. Shyaway is profoundly introducing a premium range of lingerie that is uniquely designed by the luxury lingerie brand Taabu. This brand provides bras and panties that meet every Indian woman's everyday requirements. Taabu is the best-known bra brand in India for ladies.
Shyaway exclusively began to launch the Taabu brand's lingerie collection featuring seamless cups, wire-free and soft padding to enhance the everyday look without compromising comfort, also determined to offer flawless appearance in any attire.
Premium Lingerie  Brand Taabu and Its Pretty Styles
Taabu is appreciated for combining delicate lace with comfort, practicality, and elegance. Taabu offers a plethora of styles in bras and panties with luxury designs. With touches of lace and striking prints, Taabu is dedicated to offering ultra-glam pieces for every occasion.
Scroll down to see our latest collection of Taabu lingerie that makes you feel like a celebrity no matter what your outfit is.
Wire-Free T-Shirt Bra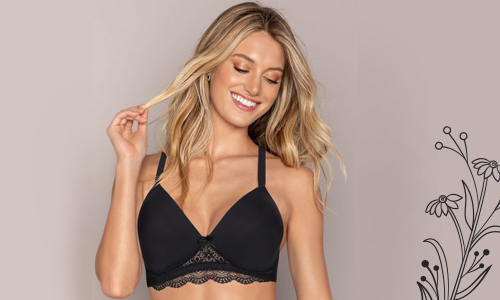 Taabu brand's wire-free t-shirt bra will give a light-as-a-feather feel the moment you slip into it. It is skillfully crafted with high-quality material smooth, and foam cups to offer ample support, eliminate visible bra lines, and give all-day wearability. The best thing about this bra is that it can be worn with any outfit from your wardrobe. This makes it our best-selling style. Grab this elegant piece in multiple sizes, and colors.
Satin Cup Plunge Wirefree Bra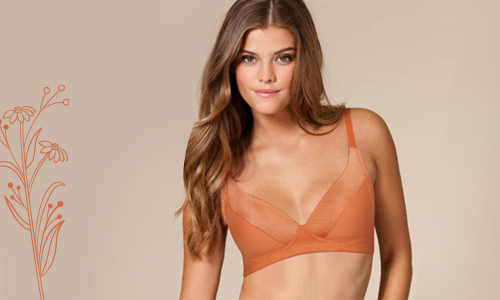 Treat yourself with Taabu satin plunge wire-free bra that is designed to offer comfort and adequate support. It is tailored with super soft fabric and delicate cups that are skin-friendly. The attractive satin layered cups are impressively tailored. Opt for this alluring bra to match with your plunge neck tops, dresses, and blouses. This bra is loved by many Indian women that show it lived up to that promise.
Broad Strap Wirefree Padded Bra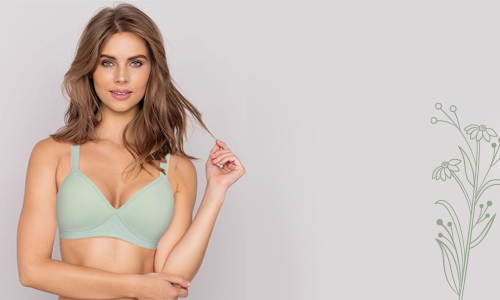 Another gorgeous piece from Taabu, it is specially tailored to offer a perfect fit, all-round support without poking the skin. It has slight padding that offers adequate nipple coverage and great fitting. This bra is mainly crafted for curvy women who require a comfortable fit, super support to breasts. This bra features seamless cups, broad straps to contour those curves perfectly. Taabu wire-free bras are crafted to meet any woman's needs or preferences.
Lace Cup Wire-Free Padded Bra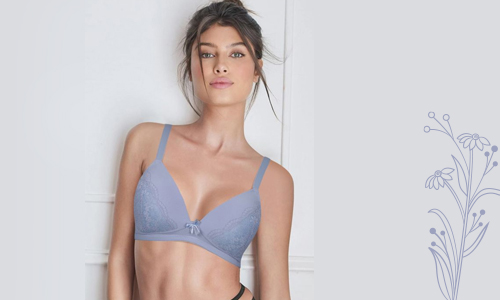 This is the most essential piece for your wardrobe, equipped with soft lace and breathable fabric. Though it has no wire but will give that wired support with its ample lifting and soft padding. This enticing lace padded bra has irresistible lace details on the cups that will complement your outfits like the lehenga blouse or ethnic attire. Shop this pretty piece to team up with your special outfits on special occasions.
Lace Trim Plunge Padded Bra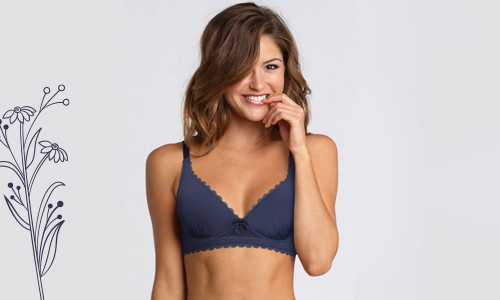 It is a delicate bra that is designed with rich lace and ultra-soft material. You can style this bra with your low-cut tops or dresses. It helps create a nice cleavage and it will make you a head-turner in every dress. If you are attending any Mehendi or wedding soon, this bra is ideal to add extra oomph to your outfit.
Lace Bra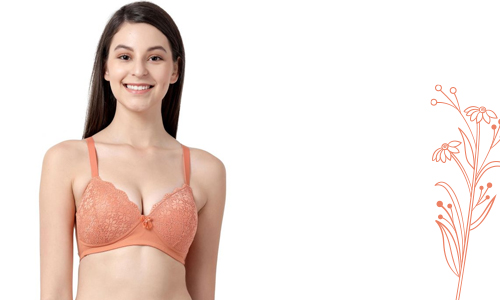 Taabu believed that lace is something that makes every undergarment look more delicate and pretty. Here comes the timeless piece of Taabu. It is time to add this classy piece to your wardrobe, designed with intricate lace which is overlayed on cups to give a glamorous touch to any outfit. Get your hands on this pretty lingerie that is super smooth, stylish & comfortable. Pair your traditional finery with this exquisite lace bra for a gorgeous look.
Buy Taabu lace bras that are available at affordable prices. Opt for this bra to wear under your Lehenga choli, Anarkali, Sarees, Gowns & more.
Lace Elastic Hipsters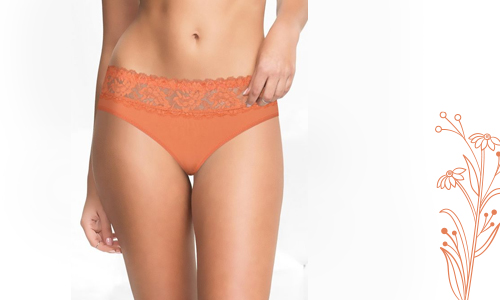 Taabu's hipster is designed with comfy lace and the lightest material to make you feel comfy and sexy throughout the day. What is so special about Taabu's hipsters? They are skin-friendly, chafe-free,  stylish and give you the perfect amount of coverage. 
Lace Trim Bikini Panty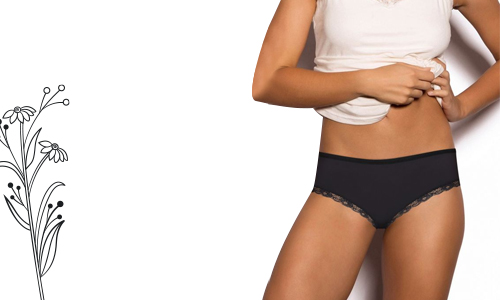 It is one of the prettiest brief styles from Taabu. It is tailored with stretchable fabric, making it comfortable enough to wear all day. This ultra-sexy piece can be worn during all seasons. Grab this beautiful panty if you want to feel extra sexy.
Low Waist Hipsters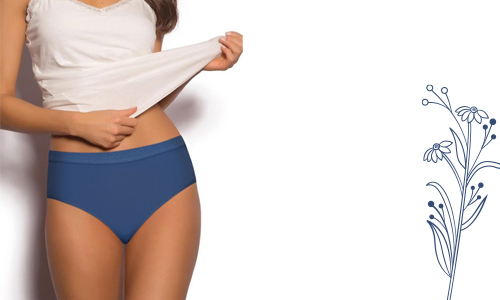 It is Taabu's popular brief, designed to give medium coverage and maximum comfort during warm days. It is made with the comfiest material and comes in vivid hues to cheer you up. 
These are Taabu's hand-picked lingerie that are suitable for any occasion. These essential pieces are tailored to achieve the perfect balance of femininity and comfort. Explore these prettiest ranges of Taabu lingerie styles for your everyday and special occasions. The premium lingerie brand Tabbu is known for offering luxurious lingerie at impressive prices.