"Are you a woman who never settles less for parties?
To evade the trashy look, embrace the classy bra for a party dress."
Who will say NO to a party of joy, drinking champagne, posting at Instagram a candid laughing photo while wearing a sexy dress? When you hit the party scene with a classy dress wearing the right bra, it makes all the difference!
Party Bra+Sexy Outfit = Fashionably Seductive
How to Pick Lingerie for Party Season? Still, Confused?

Nothing is more annoying than realizing that you have no clue what to wear underneath for parties! You may attend a bachelorette party, Christmas party, Cocktail party or a New Year party! 
But what makes your attire flawless? It's your lingerie!  Well. You can't go wrong once you follow the rules of the party bra.
The Rules (Lingerie Etiquette) to Pick Perfect Bra for Party Dress!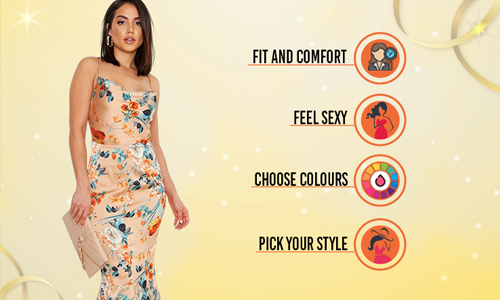 Rule #1 Flaunt with Fit and Comfort
No matter how sexy, chic, flirty, eye-catchy a bra looks if it doesn't fit right, then it's futile to order! Just hunt for the best fit, ample support, and comfort in one piece. Your bra must have all of them.
Rule #2 Look on the Body

"Party bra is for you, not for anybody!"
It matters how the bra looks on your body!
Look on the body means 'body bliss'. Only a snug-fitting bra can allow you to witness the dream-come-true look when you see yourself in the mirror! The bra should be sexy when you dress-up, and the band shouldn't ride up, adjust them accordingly. 
If you find spillage in cups or discomfort while wearing a bra that means you opted for the wrong size. 
Rule #3 Feel Sexy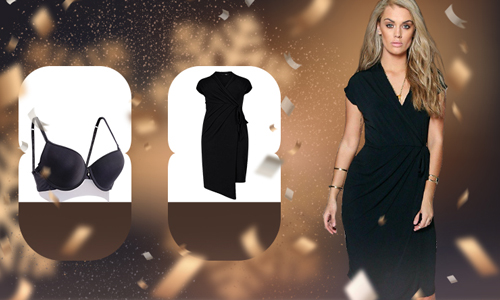 How do you feel about it? Your party bra should make you feel sexy. Your party bra should be sexy because it's special for you. 
If you don't feel yourself in that one single bra it's not worth to spend a penny. Buy a bra that makes you feel the sexiest and allows you to love the way you are! Don't settle for a bra that doesn't offer sturdy comfort.
Rule #4 Embrace Sparkling Colours

"Reinvent yourself, 
Bra adds the sparkle for your partywear!"
Because it's party time! Pick some sparkling bras, crafted with sensuous lace, rhinestones or more! Why not DIY with normal bras and turn them into something marvelous! or explore Shyaway's ornamented party bras!
Rule #5 What Style of Bra -Decide!
What kind of bra do you desire? Is it balconette, bralette, push-up or sexy plunge? Choose wisely or else it will mess your outfit. Bra styles are immense and incredibly versatile, get the right bra for your carnal attire is the question to break with a perfect bra! 
What is the best lingerie for your party outfit?.. is your question?  then look no further, read our latest blog- "types of lingerie to wear under party dresses for new year."
A party bra adds a definition to your outfit. If you are looking for a bra for a party dress which fits well, it is comfortable and versatile. You are good-to-go and Check out New Year lingerie collections at Shyaway.
Enter the party with confidence!