Every part of the push-up bra matters!
Who can say not to a bra which keeps your bosom lifted and closer? Thanks to three levels of padding, a pushup bra is famous for sculpting your breasts with extra support. If you are someone who believes a pushup bra is not for every bust size or shape. Then understanding its special and unique features can change your mind. Learning push up bra benefits may tempt you to buy one. Read on to learn effortless push-up bras features to dress up every day flawlessly.
What is a Push-Up Bra?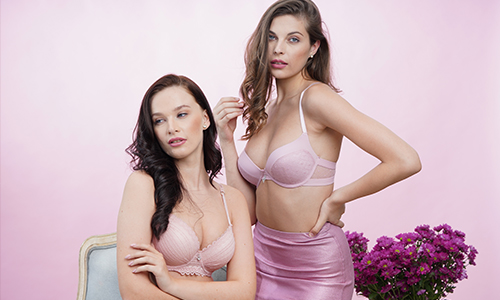 Push up bra can do wonders by increasing the volume of your breasts without any surgery. A pushup bra is typically designed to boost your bust size and cleavage.  It comes in demi cup, plunge or balcony shape to pair with various outfit types. Some push-up bras come with embroidery, lace over the cups and other seamless designs to add some glam to your look. Not every pushup bra comes with an underwire. Opting for a wireless pushup bra will help offer comfort and perfect shape. Pushup bras are great for women with smaller busts as they can create an illusion of a voluminous bust. Medium breasted women can opt for push up bras to enhance their breast shape. Plunge push-up bra style will suit fuller bust women better. Consider opting for a push-up bra when you desire more lift or want to create an illusion of the larger size.
Push up Bra Special Features
Want to know what makes a push-up bra different and special? Let's learn its magical features.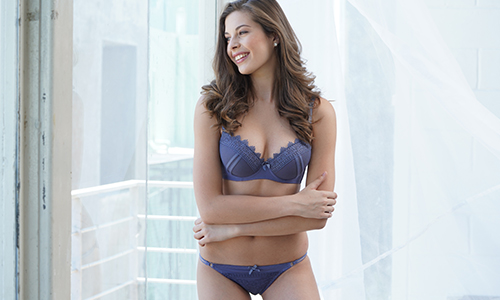 Underband and Wings
The band is providing more support which extends through the rib cage. Underband is a part bra that is sewn under the middle and extends around the back. It plays a role in the source support from the bra. Underband should be fit well to hold the weight of the breasts. Wings are strips of fabric attached to the cups that stretch around the sides and back of your body.
Levels of Padding
The cups hold your breasts and help shape them. It creates a rounded shape. The push-up bra has cups with level 1, 2, or 3 paddings. These three levels of padding are made to increase the shape of your bust as you want. Level 3 padding is perfectly suitable for a smaller bust.  
Underwire
Underwire is made of firm material that is sewn in the fabric that covers the below part of the cup. It separates the breasts and provides ample support and lift in a push-up bra. Underwire plays a role to provide a well-defined shape.
Straps & Sliders
Straps and sliders help hold the position of your breasts. You need to make sure the straps are adjusted snugly and should not dig into the shoulders.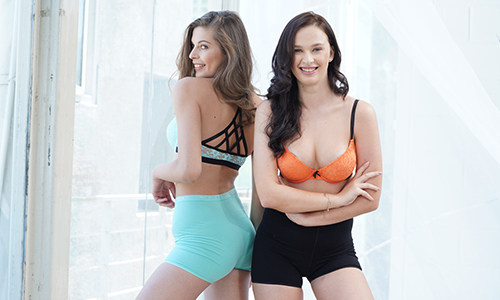 Cups
Cups help support your breasts and feature various necklines including the plunge, or demi coverage to provide the cleavage and lift.
Hook & Eye Closure
The hook & eye closure help fasten the garment around the body. You can adjust the bra for an improved fit.
Center Panel (gore)
It is sewn in the centre of the bra to form the bridge between the cups. It is also known as gore. 
Wire Casing
Wire casing is located below the cups to insert underwire which is mostly made of metal. To avoid underwire poking on the skin, a wire case is made to provide cushioned comfort.
We hope understanding these interesting features of push up bras may change your mind that it is not only for a smaller bust. Browse through a large collection of gorgeous push-up bras online to enjoy these push-up bra benefits