A bra is something that not only snugs your body, but it also serves the purpose of supporting and lifting your bust. The foremost important thing to buying the perfect bra is to get fitted and determine your size.
Even with the gush in the information available women tend to pick up the wrong sizes of bras. Here are some fascinating facts about bras that will help you look into the finer details when picking one up for yourself.
1) WEIGHT CHANGES YOUR SIZE
Breasts are made up of fat tissues. So when you lose weight, you might also lose the fat in your breast. The symphony of the fat tissue versus regular tissue in the bust differs from woman to woman, due to which the losses and gains differ from woman to woman.
2) BRAS ALSO HAVE AN EXPIRATION DATE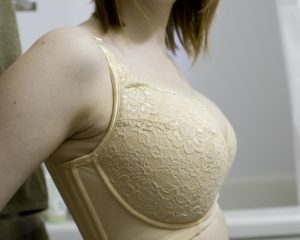 Unlike diamonds, Bras are not forever. They also suffer from the regular wear and tear when used regularly. It is not compulsory to alternate or rotate between several bras in a week so as not to wear the elastic off. Usually a set of 3 bras, if worn alternatively usually will last approximately to a year. When it's time to wear the bra on the last hook, the life of the bra is all but over.
3) INVISIBLE BRAS UNDER CLOTHING
All women wish that there were some miraculous underwears created that won't show under their clothes.
Unless you're wearing the latest silicone varieties, if you want your regular undergarments not to be seen under light colored clothes like white cream or transparent materials, it is best to wear nudes or the shade that is flanking to your skin.
The decree to invisibility under clothing is "Nude" "Nude" "Nude".
4) SLEEPING IN BRAS
Contrasting to the common myth, doctors now say that sleeping in a bra does not affect the breast or cause cancer. But then it might be a good idea to keep away from the under-wired and uncertain styles so that it does not pinch and poke you and cause a long term wound or scar.
5) SUPPORT IN A BRA
Many of us do not know that the support and lift in a bra comes from the band and not its shoulder straps bra. The weight of the bust lies on the band and not on the shoulder straps as everyone thinks.
The straps only give it that tiny bit of extra lift. If a bra actually fits properly, then when you slip off the straps, the bra band should be able to support your breasts.
Hope these few facts helped you learn more about this wardrobe essential. Now enjoy by shopping at shyaway.com .