Are you obsessed with the perfect look for this Diwali? Do some makeover to gain a spectacular look. To complete your diva attire you need to do some research and blend your fashion creativity to pick the perfect outfit. Once you have done that then you need to decide to shop for perfect lingerie to wear under your outfit. These days, fusion apparel combines the best of ethnic and contemporary styles. Match your outfits with the right lingerie to look bashing this festive season.
'Traditional outfit needs the perfect lingerie.'
As all we know, Diwali is the festival to cherish the happiness with lights; spread the happiness. On this prosperous occasion, every girl wants to shine like a star with her outfit. You can never go wrong if you pair your Diwali look with the perfect lingerie. Let your gorgeous look steal everyone's gaze.
Shyaway has come up with so many desirable sets of lingerie, which will complete your ethnic attire. We've created a quick guide to help you pair your ethnic outfit with perfect lingerie.
'Lingerie adds an aesthetic charm to Indian wear.'
Pushup bra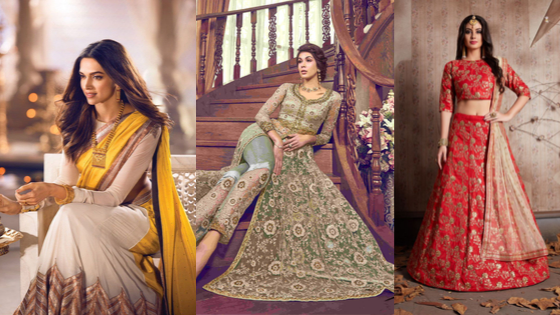 Are you wondering what bra you should pick for Lehenga choli? Here comes the solution! Pushup bra is the savior for Lehenga tops. As every woman out there knows, the Lehenga is quite elegant and a popular choice for the festive season.
'Among all ethnic wear, Lehenga wins the trophy.'
Flaunt your alluring Lehenga with push up bra. It adds up more beauty to your attire. If you are wearing a seamless top or blouse, opt for a seamless push-up bra that disappears under the attire.
Push up bra goes with,
• The pastel gown,
• Ethnic crop tops and round neck blouses
• Straight kurtas
• Broad neck outfits like Anarkali, saree blouse, and crop top.
Plunge bra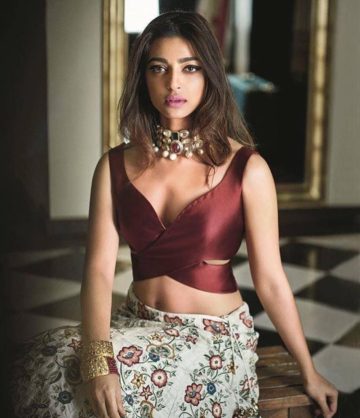 'Plunge bra is a high up on the ethnic outfits.'
Want to look sexy to spice up this Diwali? Plunge bra offers a gorgeous cleavage for the ethnic outfits; hides itself beneath low necklines. It is utterly seamless and gives full coverage in the front. Plunge bra has to be worn under a low cut or V neck blouse which helps you pull off a glamorous look by highlighting the cleavage. It will show off the outfit by subtly revealing cleavage and presenting a graceful look. Grab everyone's attention; buy the plunge bra from Shyaway. It will flatter your Indian wear gracefully.
Where can plunge bra rock?
• Plunging neckline suit, Kurtis
• Plunging chic Anarkali set
• V neck saree blouse and plunging crop tops
Strapless is sparkler!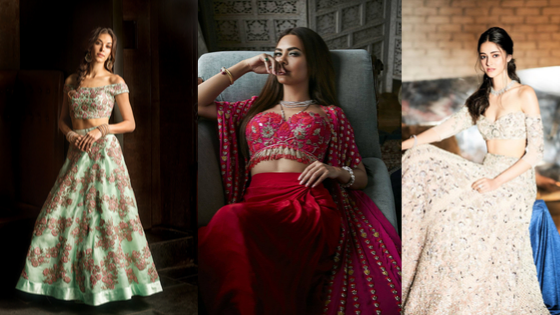 Strapless bra gives no sneak peek and leaves the super sexiness to your apparel and holds your bust with ease and comfort. Strapless bra does justice to your backless and off shoulder Indian attire.
We know, 'saree is six yards of pure grace.' complete your feminine look of saree which has strapless blouse, off-shoulder gown, top, blouse, suit with a strapless bra.
Indian ethnic garb has wonderful collections of sarees like Banarasi silk, Kanjeevaram, Paithani silk, Chanderi saree, etc. Indian women carry their saree with designer blouses which adds more grace to her attire. Every blouse pattern has to be worn with a different breed of lingerie. Backless and transparent back blouses are meant to go with a strapless bra.
Wear strapless bra on,
• Off-shoulder crop top
• Off-shoulder saree blouse
• Off-shoulder Lehenga top
• Off-shoulder Kurthi and Anarkali
Bra with detachable straps or multi-way bra: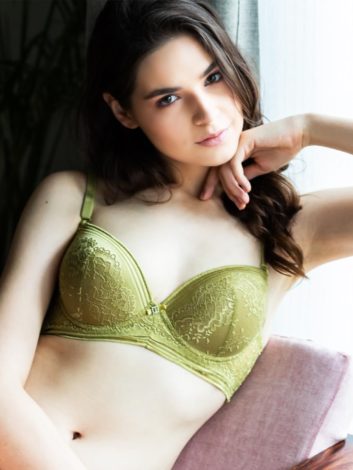 Style your outfit with detachable bras and shine like a diva on this Diwali. This bra is born of versatile quality; you can use it smartly as per your desire. Make use of this multi-way bra and pour some elegance onto your attire.
• Halter blouse or crop top
• Halter saree blouse
• Halter gown
Shapewear- A firecracker!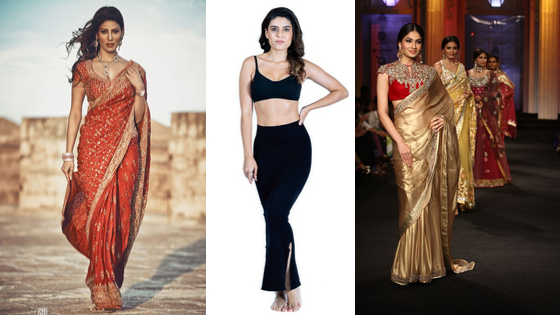 United Classic Black Saree Shapewear With Side Slits
"Saree attire depends on the choice of lingerie
Be blessed with slim figure in shapewear"
Every woman is anxious about her figure. Shapewear is an excellent invention that flattens your stomach, defines the waistline and enhances your butt. It was invented for those women who dream of getting the perfect shape in body-hugging outfits.
Sarees are so popular on the festive occasion and you are good to go with shapewear and your body shape anxiety will fade. Get an instantly slim figure with shapewear from Shyaway. Drape the saree with the luxurious lingerie from Shyaway.
Where to wear?
• Under saree
• And any figure-hugging ethnic outfit
Shyaway offers splendid Diwali collections of lingerie which will add more lights to this Diwali. Buy lingerie from Shyaway and get the ultimate Diwali look!