Explore The Difference Between Full-Coverage and Sports Bra
If you are curious to learn about these two bras, scroll down to uncover the main difference between full coverage and a sports bra.
What Is a Full-Coverage Bra?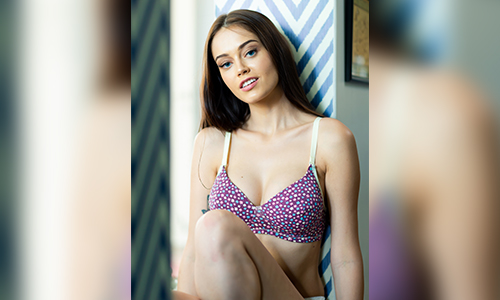 Do you have a larger bust? Looking for bras that offer complete coverage?
The Fuller coverage bra is specially engineered for fuller breasts to provide complete coverage, adequate support, and comfort throughout the day. It features a high neckline, full cups, and thick straps. Women feel secure if they wear this bra as it can encapsulate the entire breast, and keep them in place and supported. It won't accentuate cleavage.
A full-coverage bra is a traditional bra and some women still prefer wearing this bra for support and a smooth look.
It is equipped to offer the proper shape with firmness and doesn't permit your breasts to move.
When to Wear A Full Coverage Bra?
A full-coverage bra can be worn under any outfit. 

Opt for a wire-free non-padded, or wire-free padded full-coverage bra for regular use.

Pick a lace fuller coverage bra to wear on special occasions.

It is perfect to be worn under loose-fitting outfits to reduce the projection of your breasts.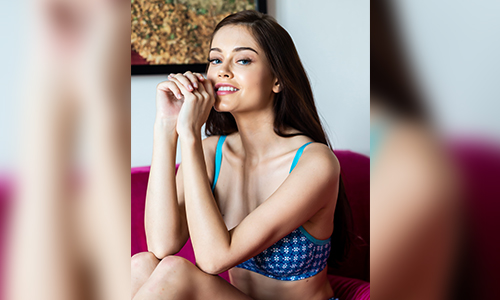 Advantages of a Full-Coverage Bra
It gives a sleek look under any outfit.

It provides complete support, comfort, and coverage.

It is ideal for women who want extra support and all-day comfort.
What Is A Sports Bra?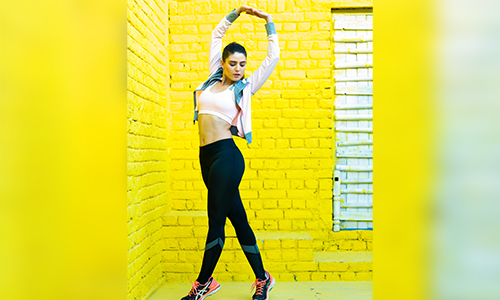 A sports bra is mainly equipped to provide ample support during physical exercise. Its design focuses on reducing breast movement, wicking away sweat, preventing sagging, and offering full support. Sports bras are available for all kinds of physical activities, ranging from low-impact to high-impact sports.
Sports bras are crafted with wider straps, adjustable under the band, maximum wicking lining fabric and some sports bras have removable pads.
When To Wear A Sports Bra?
From walking, yoga, and cycling to running you can opt for a sports bra for maximum support. 
Advantages of Sports Bra
A sports bra provides protection and support for your bust.

It keeps your breasts in place during exercise.

It reduces long-term breast sagging. 

It gives comfort during physical activity.

Sports bras help reduce breast pain.

It can be worn after surgery.
Similarities
Full coverage and sports bras offer complete coverage and prevent spillage.

Both can reduce breast movement.

Full coverage and sports bras mainly focus on functionality rather than style.

Full-coverage bras and sports bras offer support and comfort.

Both bras can't be worn under low-neck or V-neck tops or dresses.
Main Difference between Full Coverage and Sports Bra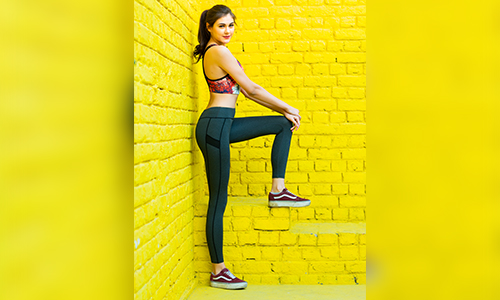 Did you know sports bras are one type of full coverage bra?
Read on to learn these differences between sports and full coverage bras.
Full coverage bras are mainly tailored for women who have larger breasts.
A sports bra is engineered to be worn during exercise.
Both bras are crafted to be worn on various occasions.
A sports bra is made with fabrics like nylon, spandex, and polyester which keep you cool by wicking away sweat during exercise.
Full coverage sports bras come in moulded, stretchable fabric, and seamed cups, with encapsulation and compression options, and various styles like racerback, puller over, criss-cross, and back clasp. Full coverage bras come in various styles, such as t-shirt, minimizer, seamed, wire-free, and sports bras.
Sports bras are suitable for women of all sizes and shapes, while full coverage bras are not suitable for smaller breasts due to the top being filled out by smaller busts.
Full-coverage and sports bras are considered phenomenal options for women to wear on various occasions. Explore Shyaway's full-coverage and sports bra collections to look your best.