Full Coverage Bra Fitting Guide :
Full Coverage Bra Fitting Guide : A full coverage bra is one of the best and most comfortable bras in the market. But It might serve the reverse purpose if you don't get your exact size. Full coverage bra style suits every woman irrespective of their body type and its comfort can't be expressed in words and also can't be matched by any other bras. Nearly 8 out of 10 women wear the wrong full coverage bra size. Shyaway is always here to help in your lingerie dubiety. Read on to know how to measure full coverage bra size using a full coverage bra calculator. 
How to Know Your Cup Size for a Full Coverage Bra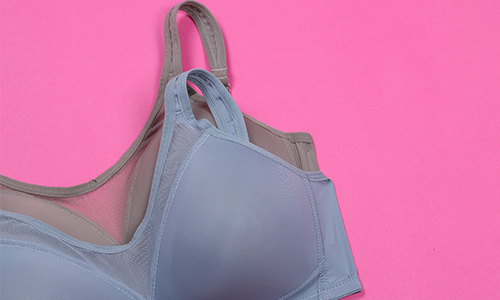 A full coverage bra comes in a different style and can be worn for daily wear and even for special occasions. The cups in the full coverage bra provide the best support and cover the breast tissue completely by giving you the natural shape. Full coverage bras come in different cup styles so one might find it difficult to find a perfect full coverage bra size. So if you are one among them who has the doubt in "how to measure Full coverage bra size." then this blog is for you.     
Why Is Wearing a Perfect Full Coverage Bra Size Important? 
First, get to know what will happen if you don't wear a perfect full coverage bra size. If you wear the wrong size it might provide you with the following demerits.
It can be too large or small for your breasts 

You'll experience straps spillage

You might experience breast spillage. 

It Will not provide you full coverage 

It Will not provide the support you need.  
If you're facing the above-mentioned then you have purchased the wrong full coverage bra size. So now it's time to replace those bras with Shyaway's alluring full coverage bra. But before, know your perfect full coverage bra size by using our full coverage bra size calculator. 
How to Know Your Full Coverage Bra Cup Size?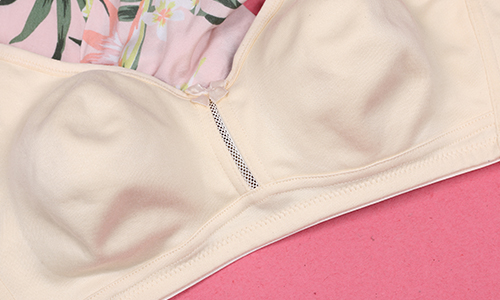 Things to consider while purchasing a full coverage bra 
The band size- Firstly choosing the right band size is more important as the bra supports the breasts from their bands. The band supports 80% of your breasts, band size is nothing but the size of your torso right under your breasts. If the band is loose then the support is given by the straps which might lead to pressure on the shoulders on the other side you should feel it holding but not too tight. 
The cup size– Cup size is the second most important thing while getting your hands on a perfect full coverage bra. It's because the cup in the bra is the one that accommodates your breasts all day. Straps spillage occurs if your bra cup size is too big, so take the exact measurement of your cup. For that, wrap the tape around your fuller bust at the nipple level. Once you're done look at the chart below to identify the perfect full coverage bra size and the difference between the bust size and band size is your cup size.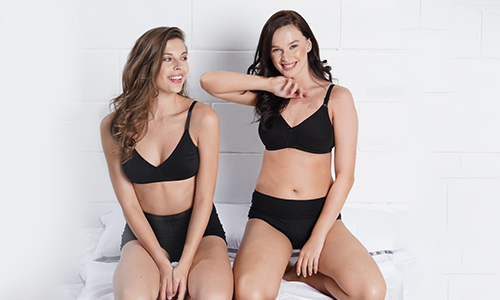 The straps – Straps in a bra are like an anchor for the ship. It holds the entire bra, keeps the cup in position. So choosing the right bra strap is as important as choosing the right full coverage bra size. Shyaway's classy full coverage bra collection mostly has wider straps. 
                                        ———-Bra size chart———–
Types of full coverage bra and its cups 
Many don't like to feel sexy all the time so there are many different types of full coverage bras available on the market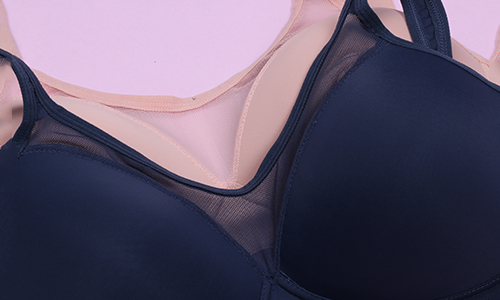 Sports bra– A full coverage sports bra is crafted with a full cup to avoid spillage and it gives a smooth look for curvy figured women and also best support for physical activities. 
T-shirt- The cups in the T-shirt bra are crafted in a way to protect you from nipple show even though you wear a thin fabric. It gives you a seamless look and also a mild shaping effect. 
Minimizer– The cups and the neckline of the full coverage bra gives life to the minimizer bra. Minimizer bras have wider and full coverage cups, these cups hold your breast weight without pushing it forward and create the illusion of smaller breasts.  
Strapless– The cups hold your breasts in place and allow you to wear strapless, half-shoulder, and tube tops. This type of bra mostly come with an underwire