Panties are one of the important elements of a lingerie wardrobe. Panties may be a tiny piece of clothing but they play a vital role in maintaining your intimate hygiene. Not only that, but it also helps you to achieve an absolutely flawless look. No outfit look is complete without wearing the right bra and panty. Panties are not just a fashion statement but it's more than that. From protecting your private area to helping you to keep a pad, panties play a crucial role in every woman's life. So it's important to know about the parts of this essential wear, Right? Read on to know the anatomy of a panty
Important Parts of the Lingerie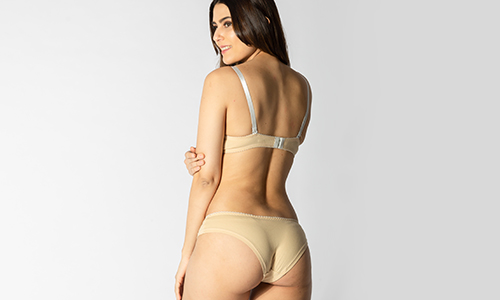 Before getting to the important parts of underwear. Get to know why this tiny piece is costly and what you are paying for.
Material- Panties are made up of the finest and flexible fabrics to perfectly fit your unique figure.  
Panties are tailored in feather-like fabrics like cotton, nylon, flex, and spandex. These fabrics provide comfort to hygiene.  
Brand- You can find many cheaper panties in the market. These panties don't give you a perfect fit, comfort, and lifespan. So invest in a good brand! 
Skilled Labor- Unlike other clothing, a lingerie company requires a lot of workers and expensive machines. From planning design to stitching the little pieces together, crafting lingerie requires a lot of labor and time.   
Designer- Some lingerie requires years of research to develop. Many designers curate the products as per customers' needs.  So you're also paying for the craftsmanship.
Different parts of a panty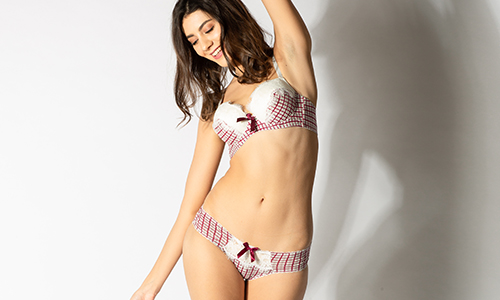 Front coverage
Front coverage is the front part of the panties. As the name says it covers the front portion of the groin. Finest fabrics like cotton, lace, satin, nylon are mostly used to tailor this part.
Back coverage
The back coverage is the rear part of the panties that cover the rear or hind part. The coverage depends on the type of panty style you choose. It can be full rear coverage, half rear coverage, or minimal coverage.
Here are some of the full coverage panty styles 
Full Coverage Panties
Hipster – It is one of the go-to-go panty styles that fit just above your hip or waistline. Hipster offers you a snug fit and also great rear coverage.   
Boy shorts – Boy shorts offer more coverage compared to other panty styles. It offers full coverage to your hips and upper thighs which results in contoured structure.
Brief- Briefs are the extremely comfortable type of panty style that provides the highest front and back coverage. Briefs usually sit above your belly button.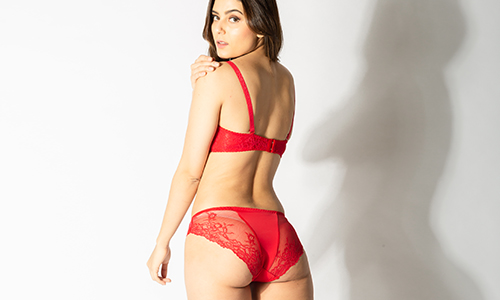 Side wings
Side wings are nothing but side portions of the panty. It provides support and shape to your panties. Some panty styles do not have side wings. Ex- thongs
Crotch
Crotch is one of the most important parts of lingerie. Crotch is usually lined up with the finest breathable and moisture-wrecking fabrics. It helps to maintain your intimate hygiene by absorbing moisture.
Waistband
Every panty style comes with waistbands. It is mostly made up of elastic material and helps you to adjust the panties. Waistbands are usually thin but in bikinis and thongs, the waistband consists of string-like material.
Leg Openings
There is no need for us to explain much about this. As the name says, the leg openings help you to insert your legs. The edges of the leg openings are made with soft fabrics to avoid rashes. Some leg openings of the bra come with lace or embroidery designs.    
Designs
Some panty styles have cute designs on side wings. These designs not only make you feel good but also give a sexual appeal.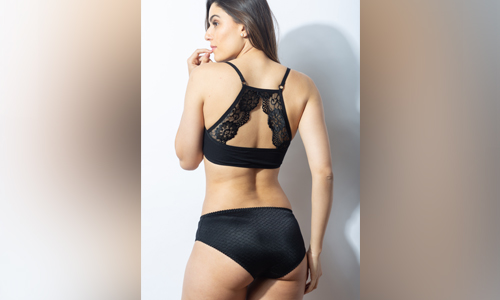 FAQs
1. What Are the Parts of a Panty?
Ans : Panty is a tiny piece of lingerie that not only helps you to maintain your intimate hygiene but gives you an absolutely flawless figure. The parts of the panty include front coverage, back coverage, side wings, crotch, waistband, and leg openings.
2. What Is the Middle Part of a Panty Called?
Ans: The middle part of a panty is called a crotch. Crotch is an important part of a panty as it absorbs moisture and also helps you to maintain intimate hygiene.