Travelling makes you a better person. From relieving stress to boosting your confidence, travelling gives you various benefits. Winter is the best season to visit many amazing places, but on the other hand, it's difficult to travel in winter compared to other seasons. Seasons should not stop you from travelling. So here we've listed the best travel bras for winter that will ensure you keep warm and comfy during your winter travel.
Guide to Choose Best Travel Bras
1. Seamless Bras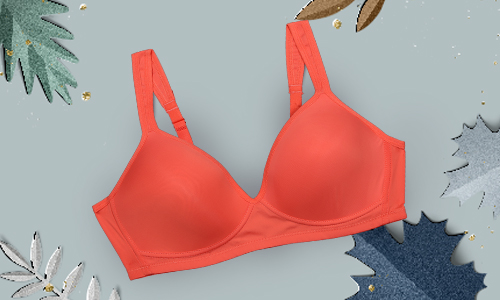 Well-fitting clothes are the best choice for staying warm in winter. If you're wearing a seamed bra in well-fitting clothes your bra seams might be visible through the clothing. This is because seamed bras are made with two or more pieces of fabric. For a smooth look in your body-hugging clothing, make sure you get your hands on seamless bras. 
2. Push-up Bra 
Many women love to wear sweaters or woollen clothing during winter. Woollen clothing makes your breasts look smaller and flat. Worry not, the push-up bra will act as a saviour. A push-up bra pushes your breast muscle and gives you a sensual uplift. So it will give you an illusion of fuller breasts. 
3. Padded Bra 
Padded bras are one of the best travel lingerie! Tight-fitting clothes are the foremost way to keep you warm in winter. Winter can cause nipple showings often, and wearing a padded bra will prevent you from nipple show. And also, a padded bra will enhance your breasts appearance.  
4. Cami bra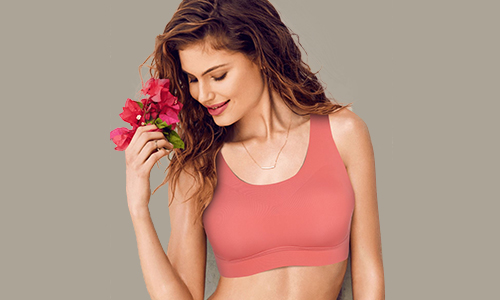 Cami Bras are the cutest and comfiest travel bras. Imagine a situation where you have to travel for 12 hours straight, bras with metal underwires or hooks will dig into your skin and make your travel an unpleasant experience. Cami bra feels light in your skin, and it will keep you cosy and cute.  
5. Sports Bra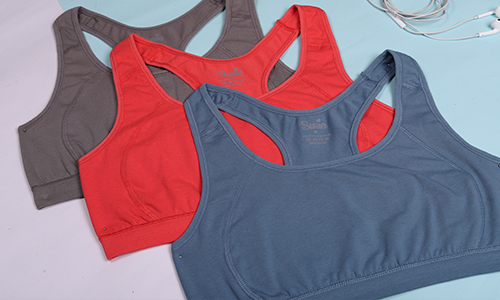 The sports bra is one of the most comfortable types of travel bras. If you're planning to indulge in winter activities, a sports bra has got your back. Skating, trekking, snowboarding and other winter activities can cause breasts movement. Sports bras are tailored in a way to provide ultimate comfort, fit and support. It also minimizes the pain caused by any physical activity. Above all, it's versatile, provides you with style, and can be used multi-way.  
How to Choose Your Travel Bra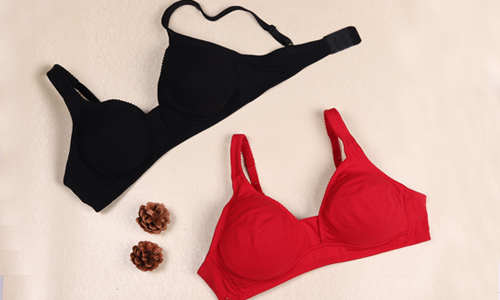 Before investing in your winter travel bras keep the below-mentioned aspects in mind. 
Keep comfort your priority.

Pack your bra styles according to your outfit 

Invest in soft fabrics 

Avoid non-padded bras 
How to Pack Bras for Travel?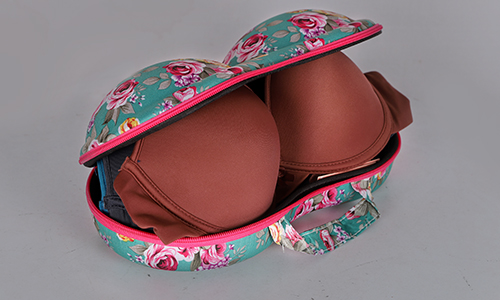 Be a perfectionist and also save your bras from crushing! 
If you are confused about how to pack your lingerie for travel, Shyaway has got you covered. Investing in perfect lingerie is as important as maintaining it. During travel, your bra pads might get crushed or damaged. Shyaway's bra bag helps your bras from getting twisted with other clothing. Sometimes your expensive clothing can even be damaged by the bra hooks. To put all these miserable situations to an end, we created a bra bag. You can secure your bra safely in a bra bag during travel. Bra bag secures your bra and prevents damages to underwire, cups and extends the life of your bra.