Panties are one of the ultimate requirements in a lingerie wardrobe, selecting the right panty type can put you in a lot of dilemmas. Since there are various styles of panties in the lingerie market, selecting the right type for your outfit can be tough & tricky. Here we're gonna compare two distinct panty styles- Hipster and Bikini. Both the styles are popular, comfortable and also look similar in front. If you're confused about what style to pick, continue reading our "difference between hipster and bikini panties" blog.
Hipster Vs Bikini
What Are Hipster Panties?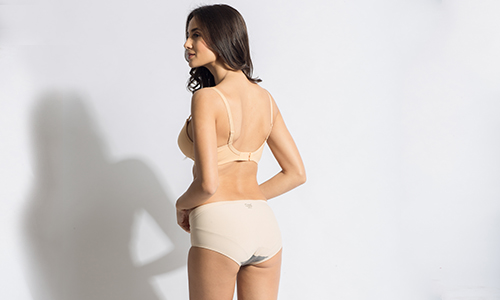 Hipster is one of the popular go-to-go panty styles. As the name says, it fits just above the hip or your natural waistline. Hipster panty style lies between bikini and boy shorts so this panty style will definitely make you feel super comfy and also super sexy. Hipster panties give you a snug fit and also provide rear coverage. This panty style is best for days when you're not in a mood to flaunt your sexy side.  
What Are Bikini Panties?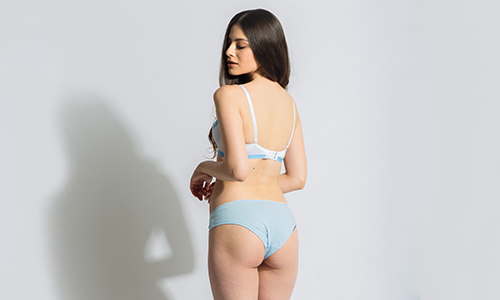 Bikini panty is one of the popular cheesy panty styles. Bikini panties are somewhat like hipsters, but it varies from it in terms of sidecut and coverage. This panty style sits three inches below your hip and has a high-cut leg hole. Bikini panties are best to wear under any clothing and also on any day as it gives you comfort, style, and luxury. 
How Do Bikini Panties Differ from Hipster Panties?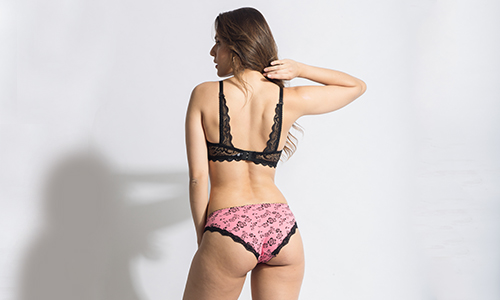 Both the panty styles are versatile yet they share some similarities and differences 
The main difference between hipster and bikini is the way how it sits on your body. Bikini panties sit below your hip whereas hipster sits just above your hip. 

The width side and fabric are less in a bikini whereas in hipster the side cuts, width sides, and fabrics are higher to give you optimum coverage. 

Hipster panties have wider gussets whereas bikini panties have a narrower gusset.  

Bikini panties help you to achieve no VPL. 

Hipster underwear

provide higher coverage compared to bikinis. 
Hipster Vs Bikini, Which Is Better?
Hipster and bikini are great options if you want to flaunt in both comfort and style. Since both hipster and bikini are comfortable and sexy, choosing one from these two popular styles can be a difficult task. Choosing one between these two panty styles is totally a matter of your personal preference. We recommend you to choose according to your outfit and mood. 
To make things easy, we've listed out the reason so you can pick it without any confusion.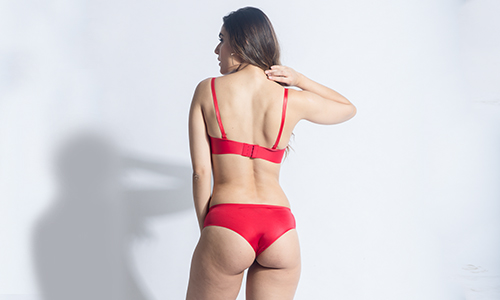 Reasons to Choose Hipster –
If you prefer comfort over style. 

If you're a person who prefers a higher-fitting style. 

If you prefer more frontal coverage. 

If you want your underwear to fit seamlessly under your tight dresses or skirts.

If you want to feel less sexy and more comfortable. 
Reasons to Choose Bikini Panty –
Bikini panties are also casual enough for everyday wear. 

It helps you to achieve no VPL. 

If you want to show off your skin near your hip.

If you want to slay sexily and enhance your style quotient without compromising comfort. 

If you want to enhance your booty shape.