Research shows that shape wear industry is booming after four decades and that reflects the truth that they have transformed much in terms of comfort and usability in comparison to their ancestral siblings. The modern shape wears are much different from the former ones which our grannies worn and the new hybrid varieties meet the requirement and luxury of modern women.
Modern women are insufferable to pain and hence the shape wears are designed accordingly. The fabrics used in the modern shape wears are breathable which makes it appropriate for a whole day use. They are also designed in such a way that they can regain original shape after each use.
Shape wears are not only about flattening your extra flab but also about giving you a sleek and smooth silhouette. As long as you bear in mind that shape wears can cut down 1-2 inches of your silhouette, and not the real fat, you are on the right path of choosing a flawless product.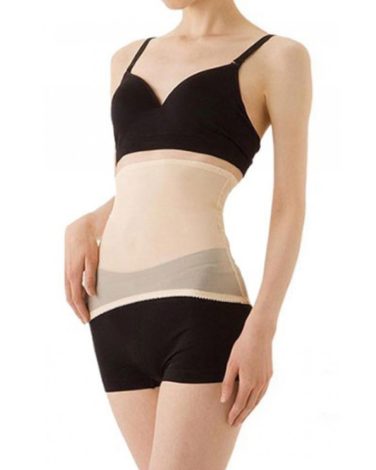 Fabrics used in making shapewears.
Generally we use Latex, Elastane, Nylon and cotton for making shape wears.
While latex provides the elasticity and the resilient nature of shapewear products, Elastane, also known as Lycra, is a good source of elasticity which can be stretched upto 600% of its original shape.
Elastane is also light, supple and smooth and is resistant to sweat and skin care products like moisturisers.
Nylon which is an artificial polymer, and highly resistant to abrasions, will give extra support and smooth contour to your body.
Cotton, as is well acclaimed for its breathing properties, is used in the inner parts of the shape wears where it sweats most and is highly required.
So, when compared to our grannies' methods of using long cotton clothes for tucking in extra flabs the newer version has been designed scientifically pinpointing each and every demands and requirements of the modern life.
The "Sit Test"
Doing Sit test will let you know if one shapewear is comfortable. Try sitting wearing the shapewear. If it is no horrible, you can own the product.
So end worrying about the comfort levels that a shape-wear would provide. Shapewear to your scales is sure to give you a leg up. Unless and until you don't go for those too tight materials, you don't have to worry about the fat protruding from here and there. They will be almost invisible while worn inside your outfits.
It is to be kept in mind that shape wears will never reduce the body mass, instead, it will give you gorgeous curvature adjusting the fat junks to a wee bit up and down adjusting itself inside the garment. Once the shape wears is taken out, you regain the original shape.