Searching and Selecting the Perfect Fitting Lingeries For Brides
Not many discuss it until the very last moment. There are times when women even forget that something as essential as bridal lingerie needs to be purchased for the special occasion. Well, after all, those lacy panties and glam-filled garters are there to elevate the sensuality quotient. So, where does one start? Are there hard and fast rules that a bride-to-be has to abide by while picking a hot bra and panty? Gather some oomph as we explore all the Hows, Whens, and Whys of Indian bridal nightwear!
On your special day, every detail matters, including the perfect wedding underwear for the bride. A wedding underwear set can make you feel confident, comfortable, and stunning from the inside out. Consider opting for high-waisted bridal underwear, which not only offers a flattering silhouette but also ensures a seamless look under your dream wedding gown. To add a touch of allure, choose sexy bridal panties that embrace delicate lace, satin, or intricate embroidery. Ladies' wedding underwear comes in a variety of styles, from seductive thongs to elegant briefs, allowing you to find the perfect match for your personal taste. Don't be afraid to indulge in sexy wedding panties that highlight your curves and make you feel like a true goddess. Complete your bridal ensemble with exquisite ladies' bridal lingerie, such as a transparent bridal lingerie set that beautifully accentuates your figure. If you have a small bust, a bridal bra designed specifically for this body type can enhance your natural beauty and provide gentle support. Remember, the right selection of sexy bridal undergarments will not only make you feel fabulous but also create unforgettable memories on your special day.
What to wear under your wedding dress?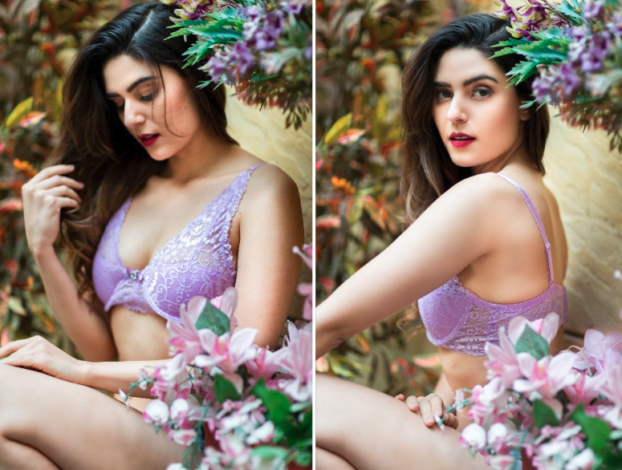 All we got to say here is, "Let your imagination run wild". When you have online stores offering everything from see-through bras to heavy push-ups in the 'wedding nightwear for women' collection, there is no way one need to restrict on the choice of innerwear. But, one fact that ought to be mentioned is about striking the right balance between comfort and allure.
How to choose my bridal lingerie?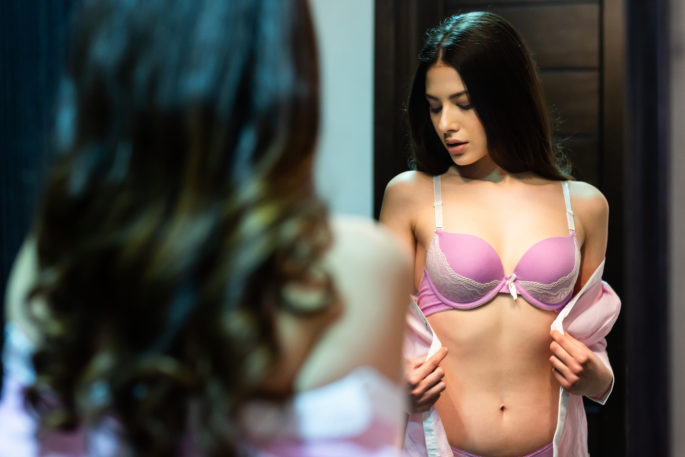 The first step in finding the perfect bridal lingerie is to look for the right size. Spend quality time finding the right-sized undergarments for the wedding night, and you can rock confidence as if it were a piece of cake. Alongside the appropriate fit, it is also important that you choose the right time to buy one. If you are someone who is keen on getting toned right before D-day, we recommend buying bras only a week or so before you plan to actually wear them.
What to wear on a honeymoon night?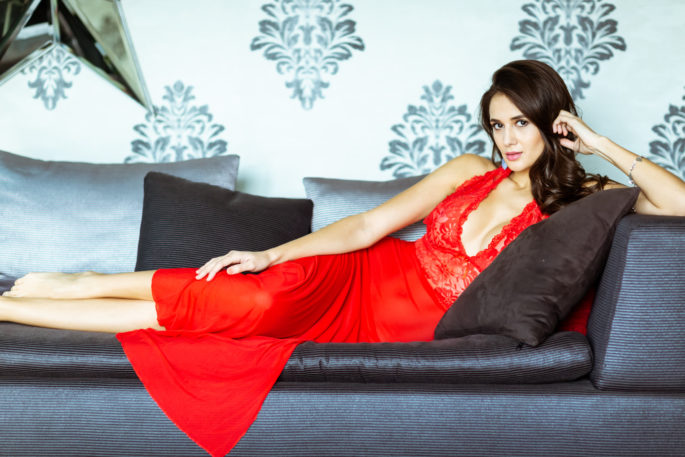 Here is where all the spice comes in. There are a whole lot of ideas to paint the picture you desire. Pick a sweet super-hot or get sparky with a level 3 push-up bra. But, hey, whatever the genre, choose something that you can carry with ease.
Is it mandatory that I buy lace lingerie?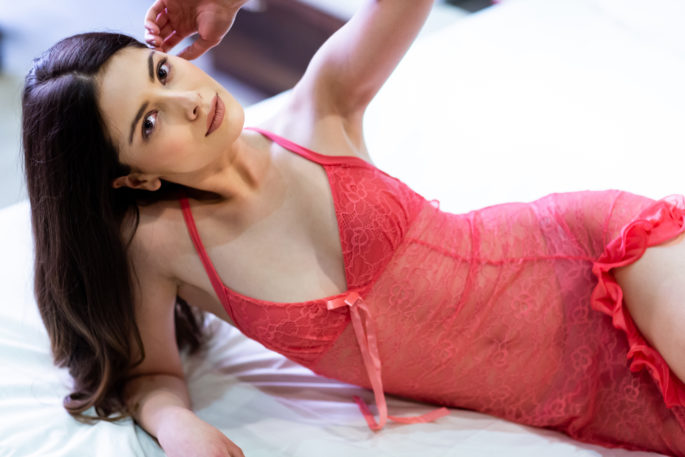 Hell yea! Lace has always been a savior, and it does great justice to your super-heavy bridal gown as well. It is barely there, and hence you can skip worrying about the fabric getting rolled up during your walk down the aisle. Moreover, it adds a vintage element to your whole look. So, why not try one?
If you are hunting for some game-changing wedding lingerie, simply listen to your instinct, as it can never go wrong.