Just because you can fit into a workout legging doesn't mean it fits. Good workout leggings should fit snugly around your waist, hips, ankles, and knees. On the whole, you shouldn't even feel it. As fitting experts, a lot of customers ask us how they can tell if their workout leggings fit properly. To help, we've pulled together the following pointers that should help you determine if your leggings actually fit.
Seams shouldn't leave marks on your skin.
It shouldn't create a muffin top around your waist.
No visible extra bulges.
Underwear shouldn't be seen.
You shouldn't see your skin (exceptional: transparent or mesh workout leggings).
Importantly, it shouldn't slip down.
This basic checklist should help you find a legging that will fit properly without restricting your performance. After all, fitting workout leggings is not an exact science. You need to test it by trying different styles and sizes that might work for you. Read further to get complete guidance on the best-fitting workout leggings.
The Fundamental Fitting Guide
Emotion-Based Approach
Workout leggings should be body-hugging to support muscles and fat. Compression fit enhances movement and comfort. Many fitness enthusiasts exercise for passion or to have an active lifestyle. In order to support their motive, the workout leggings should have freedom of movement with compression support.
Material-Based Approach
Shyaway sportswear collections are carefully crafted with fabric that will support the anatomy of your body. It exceeds personal expectations to achieve promising results. Here are the most significant features of good workout leggings:
Moisture wicking
Breathable
Quick drying
Stretchable
Lightweight fabric
Durable
How to Choose the Right Leggings
What to wear to the gym is the basic question you might have after you've settled into a workout regimen. Here are some important factors to consider before you buy workout leggings.
Length
Full Length – extend to the bottom of your leg.
7/8 Length – sits above the ankle and below the calf.
Capri Length – extend below the knee around mid-calf.
Mid-Length – sits above the knee.
Rise
High-rise – sits at or above the belly button.
Mid-rise – sits below the belly button.
Low-rise – sits 2 inches below the belly button.
Fabric
Cotton is the most preferred choice as it is a natural fabric and will also keep you cool. Here is a list of other fabrics you may want to consider.
Elastane – It is combined with other fabrics like cotton, nylon, and polyester.
Polyester – It is a rigid fabric blended with elastane and can be used in making perfect workout leggings.
Spandex – It is often blended with polyester, which makes it stretchable.
Don't forget to check out The Amazing Benefits of Sports Bras.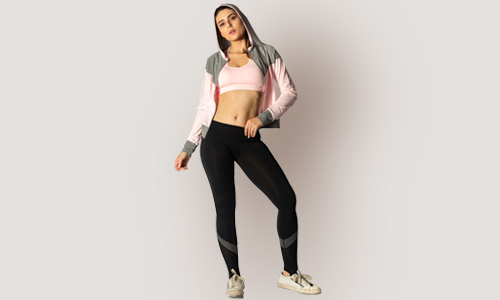 Features:
Pocket
You may find workout leggings with or without pockets. Pockets in workout leggings are the perfect place to put your keys or phone while you are exercising. Some workout leggings even come with a zipper closure for safety.
Waistband
It is either elastic or comes with a drawstring along the waist. The one with a drawstring is often popular because it keeps the leggings in place.
Seams
You can either get seamless or seamed workout leggings. The seams are often contoured to flatter the body shape.
Design
You can choose plain colours or ones with bright patterns because they come in a variety of colours and designs. You can try animal, abstract, or floral prints too.
The Practical Way to Find the Right Size
Your comfort can impact your workout, especially if you wear the wrong size leggings. When trying leggings, consider these steps below.
STEP 1: PINCH & PULL – if you find the seams digging into your skin, they may be too small.
STEP 2: PERFORM SQUATS – squatting can help determine if you get good coverage and comfort. Leggings that are too tight are likely to get holes soon.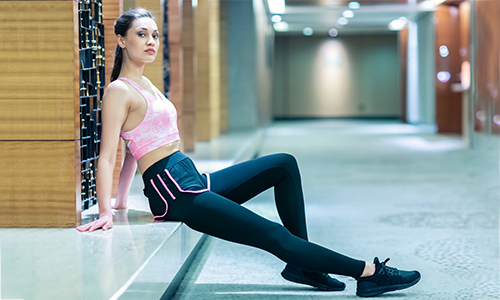 Why Should You Buy Shyaway Workout Leggings?
Finely crafted fabric to hug your natural shape.
Unique seams to contour your curves.
Lightweight on the body.
Breathable fabrics to improve performance.
Comfortable elastic waistband for stability.
Fits like a second skin.
Provides freedom of movement.
Bright colours that don't fade in the wash.
Anti-sliding, comfortable high-waistband.
Now that you know how workout leggings should fit, it's time to start some serious shopping. Shop today and don't forget to tell us your favourite workout legging style.