Do you know what a push-up bra is? You might have seen or heard about it somewhere. But you need not rack your brains about it because we will help you out with its exact definition. First of all, a push-up bra has nothing to do with the push-ups you do in the morning! But it is a type of bra that is specially designed to give a woman's breasts a fuller, rounder look.
In other words, a push-up bra does exactly what it says. It pushes the breast tissues inwards, thereby highlighting the cleavage. You can wear such bras with a plunging top, a T-shirt, or any other dress that needs that extra oomph.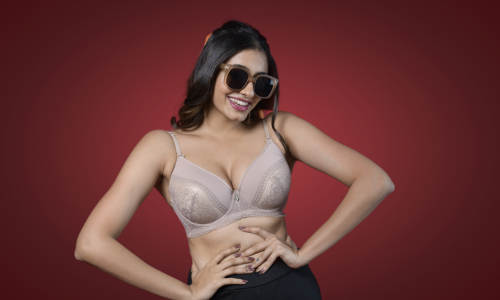 So, if you have a pretty dress that you wish to wear for your weekend getaway, you can flaunt it with an appropriate push-up bra. Of course, we will assist you in choosing the most suitable bra for your outfit so that you can make heads turn.
Without further ado, let's roll!
Do You Know How Push-up Bras Work?
It's definitely not rocket science! Push-up bras come with what are called "support enhancers." Foam pads are a type of support enhancer. You can see these foam pads at the bottom of the bra cups. These pads push the breasts inwards, thus providing a rounded appearance.
Isn't that simple? Yes? That's great!
Enjoy These Benefits of Push-up Bras
A push-up bra is just like your friend. Do you know why?
Because it is supportive and close to the heart!
Well, there are various other benefits of wearing a push-up bra. Let's take a look at them.
Push-up bras enhance a woman's breasts by making them look full and intact. They add volume to the breasts.
Both small and large-breasted women can wear them. The latter wear these bras for a better lift.
The bras help you look and feel beautiful and sensuous.
There are many push-up bras with removable padding.
A Glimpse into the Levels of Padding:
Push-up bras are classified into three levels, depending on the thickness of the padding. With the descriptions of these levels, you can easily understand our tips for selecting the right push-up bra for your body type.
Level-1 Push-up Bra:
Got a full or semi-full bust type? Cool!
Go for the Level-1 bra. It offers a gentle, natural lift. Wear this level bra if your cup size is D. In some cases, it will also suit a B or C cup.
Level-2 Push-up Bra:
Have slightly smaller breasts? No worries! A Level-2 push-up bra will suit you best. It offers a better lift and comfort.
Are you bothered about the gap between your breasts? Fret not! Just wear a Level-2 bra. These bras suit the B and C cups.
Level-3 Push-up Bra:
If you are worried about your small bust, then this level of bra will offer a rounder (fuller) look. Your cleavage will also be more prominent. These bras are best suited for A and B cups. Sometimes, they suit C cups too.
Level-3 bras are also called "explosive" bras. They provide twice the lift of a Level-1 push-up bra. But for those with fuller breasts, beware! They can cause a lot of discomfort for you.
How to Choose a Push-up Bra That Fits Perfectly?
Isn't this a million-dollar question for many women out there? No worries. We will get its answer in a matter of minutes!
Any bra you wear must offer the support and comfort you need. This holds true for a push-up bra too. First, get your correct cup size and bra size with the help of a professional. Or else, find out your size using our bra size calculator. Then, select the push-up bra that fits you perfectly. It's wise to go for a cup size that's higher than your usual size.
You can also choose your bra depending on the outfit you plan to wear. It may be a date night, an all-girls party, a get-together, or an anniversary celebration. Whatever the occasion, you can choose a suitable style of bra.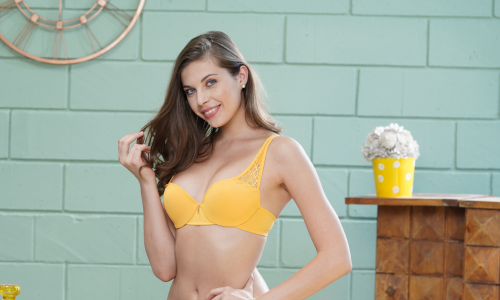 Shall we now explore the various styles of push-up bras? We take that as a "Yes!"
Push-up Bra Styles You'll Love:
1. Casual Push-up Bra
It's glamorous and suitable for any occasion. Give your breasts and your confidence the boost they need!
2. Front-open Push-up Bra
It's exactly what it says. You can open it from the front. Some of these bras have a fancy back look, which takes us to the moniker, "Fancy-back push-up bras."
3. Underwire Push-up Bra
This bra has seamless underwired cups. Wear it with aplomb!
4. Printed Push-up Bra
Ditch the plain bras and go for these floral prints or other types of prints.
5. Bridal Push-up Bra
Wear this bra with your stunning bridal dress on your D-Day!
The list doesn't end here. You've got more types like plunge push-up bras, wireless push-up bras, T-shirt push-up bras, etc. If you're not that comfortable with bra straps, you can even go for a strapless push-up bra. Otherwise, go for an invisible bra.
Do you now agree that choosing a push-up bra for a special occasion is a cakewalk? We can hear another loud "Yes!" from your end.
Can You Use Push-up Bras for Everyday Wear?
It depends on the mindset of the woman. Some women don't choose push-up bras for everyday wear. Suppose you're determined on wearing such a bra every day, then go ahead. Just consider giving importance to the comfort level based on the dress (or any outfit) you are wearing. Or else, just go for an everyday bra for daily use.
Keep Your Priorities Straight!
Do not overthink. If you give importance to the level of padding, choose according to that. In case you are concerned about the style, there are various options from which you can take your pick. Or else, go for a push-up bra that has both the padding and the style you want. It all depends on what you prioritize.
We hope our tips for selecting the right push-up bra for your body type prove helpful. So, go ahead and pick your favourite outfit and the bra that goes with it. It's time to flaunt your figure and sizzle in style!!!