Exhausted by wondering why your regular panty doesn't go well with every other outfit? This casual discussion is a secret guide for you to understand the types of underwear and what you should pair them with. Moreover, when you can buy 3 panties for Rs.499, why stop with one?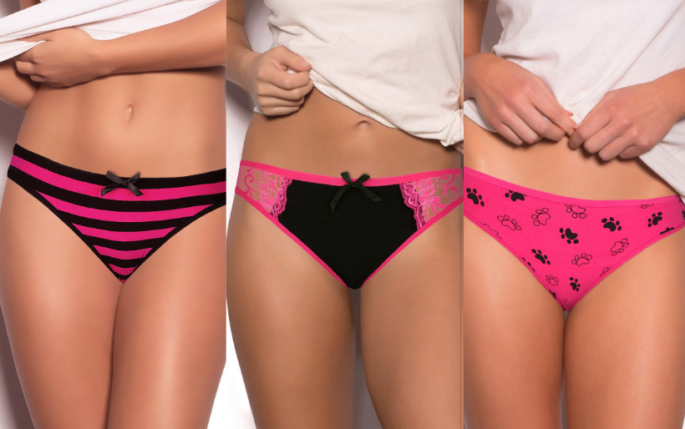 Have you ever come across the phrase "right panty at the right time"? Panties are often underrated compared to the significance that is given to bras. Lingerie brands have come up with unique styles and patterns of crafting undergarments that gel with different looks. But we often go with that same set of basic panties and complain that they are a complete mismatch to the outfit, don't we? It's time women actually come out of that restricted zone and flaunt their favorite attire at ease. But, before anything else, make sure you take a look at the panty size chart as wearing the right size comes as the first tip to choosing the right panty.
HOW TO CHOOSE MY PANTY SIZE?
Wondering how to select your panty size on an e-store? If this is the first time you are going to shop panties online, simply follow these steps to measure your size.
Bring the measuring tape around the fullest part of your hips
2. The tape must be parallel to the floor and the fit must be snug
3. Record the measurement in cm
4. Refer to Shyaway's Panty Size Chart to find your correct panty size
HOW DO I CHOOSE A PANTY FOR FORMAL SKIRTS AND TROUSERS?
Today's working women strive to shine in anything and everything at the workplace. How can the role of lingerie be ignored for one to perform the best on her busy day? If you are someone who prefers to wear formal skirts and trousers to office, a high-waist hipster panty is your best companion. This particular underwear is designed as to hug the fuller hips offering round-the-clock comfort.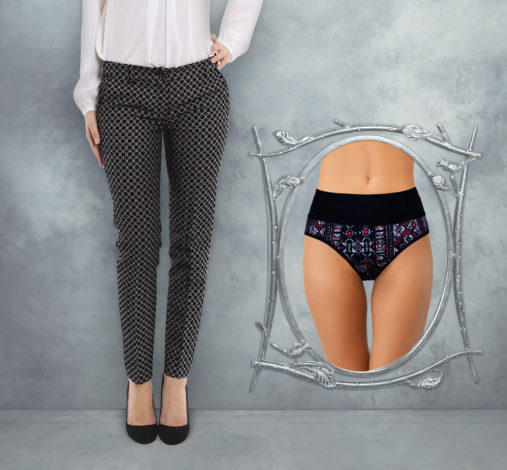 Secret tip: Pick a printed hipster to camouflage your panty colour beneath formal trousers and skirts with mild prints.
TIPS TO CHOOSE PANTIES FOR CASUAL JEANS
How many pair of jeans do you apparently own? Tough question, isn't it? Denim trousers have become an integral part of every woman's wardrobe. Since it is a pretty thick fabric, you may wonder what difference a panty is going to make. Think twice. The less the panty fabric, more is the comfort under heavy knit fabrics. A mid or low-waist bikini panty is the wisest choice as it hugs the rear with medium coverage, thus eliminating the possibility of getting rolled up.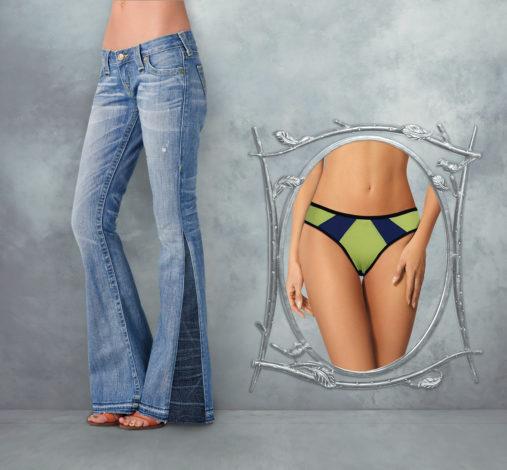 Secret tip: If you haven't tried a polyamide panty yet, this is the best time to go for it. This underwear stays in place for longer hours and fits like second skin.
SKIN-FIT LEGGINGS
Leggings gained back its popularity in the recent times and as much as women started wearing them, one difficulty faced unanimously is the revealing panty lines. This is by-far one of the highly discussed panty topics on the internet. A seamless panty comes to the rescue in this case. These are machine-made and hence manufactured without obvious stitches running through the panty. Need more reasons to add colours to your legging collection? Alternatively, you can also try thong panties to get rid of panty lines. Refer to the sizing guide to understand how to measure your thong size.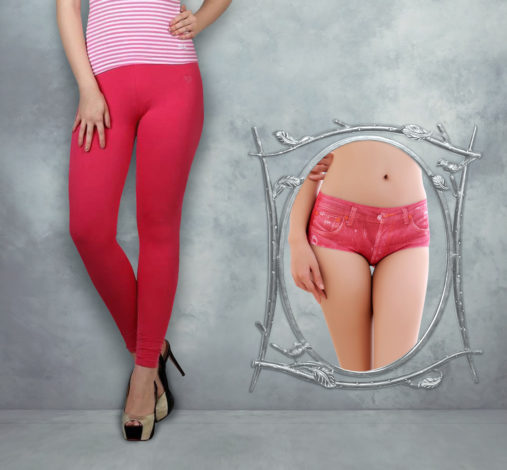 Secret tip: Try a nude panty that matches your skin tone while wearing a pair of white leggings. This will eliminate the possibility of revealing panty color to an extent.
ETHNIC ATTIRE
Ethnic wear doesn't usually require one particular type of panty style. Almost any panty goes well with traditional attire such as sarees and lehengas. Since several layers of fabric are draped around, there is not much worry about panty lines. But to ensure more comfort for longer hours of time, cotton briefs are the wisest choice. Nothing can beat the comfort of basic briefs when you have to carry yourself in gorgeous ethnicity throughout the day.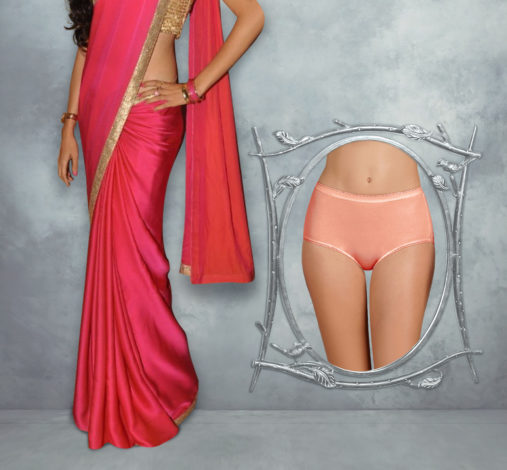 Secret tip: It is recommended to opt briefs that are patterned for casual use. Fancy underwear is not a really wise option under heavy fabrics.
TRENDY SHORT SKIRTS
Be it a box pleat or an umbrella cut skirt, we always look in for a pair of tights to wear underneath. At times it becomes difficult to wear two layers of undergarments, especially during seasons like summer. This is when a pair of neat boyshorts comes into the picture. It extends till upper thigh, thus replacing the need of wearing tights. In the present day, everything is being modernised and made easy to use. Why not the same with lingerie? Skip that extra clothing and indulge in that unstoppable freedom with solid coloured boyshorts.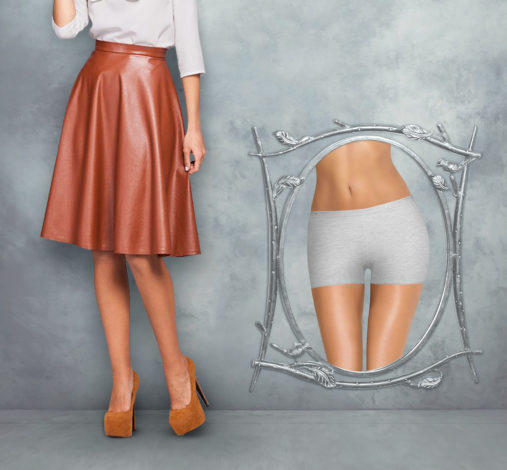 Secret tip: Boyshorts become your favorite panty style not only with skirts but also with tight fit trousers as it saves the day from visible panty lines.
Now that you have a clear idea on why different panty styles are recommended for different outfits, wait no more to grab one in each type and keep a handy collection to carry any attire at ease without much thought. After all, the confidence in carrying any outfit makes a woman stand out from the crowd.