How do I measure my petite bra size? :
Buying lingerie is not an easy task. We have to consider a lot of factors before buying the perfect bra. Petite women with cup sizes B, A, and AA have a particularly difficult time shopping for bras. It may be confusing at times, but don't worry. Here are some lingerie shopping tips and suggestions for petite bust women to have a hassle-free shopping experience.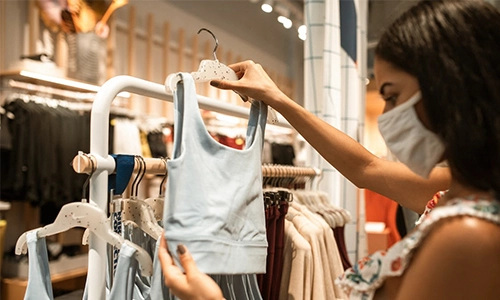 Support
There is a common belief that women with cup sizes of A, AA, or below do not need to wear bras. Women's breasts, irrespective of their size, need support every day. Breasts are made up of tissues that will stretch and sag if proper support is not given to them. A well-fitting bra can help prevent that.
Spacing
Women with smaller chest sizes tend to have wide-set breasts. Therefore, choosing bras that have at least a one-inch gap between the cups will provide more comfort. Close-spaced cups are not the best option for women with smaller cup sizes.
Padding
Padded bras are perceived to be heavier, but this is a myth. There is a wide range of bras with light padding available. They are breathable and provide nice support for petite breasts.
Measuring
Don't assume your cup size; always measure and note it down. By calculating your bra size, you will also be able to know the sister size for bras. This comes in handy when you can't find the right size bra. If you are wondering "How do I measure my petite bra size?" try out our bra size calculator.
Types of bras for petite cup sizes
With the above pointers in mind, choose bras that support not only your breasts but also your lifestyle. Here are some of the most common bras that women with petite cup sizes prefer.
Bralettes
A bralette is a lightweight innerwear item that is soft, comfortable, and easy to wear. If you want the comfort of an everyday bra and the fancier side of a balconette bra, then a bralette bra could be your go-to option. Bralettes for women are less structured and often come with wireless and non-padded features.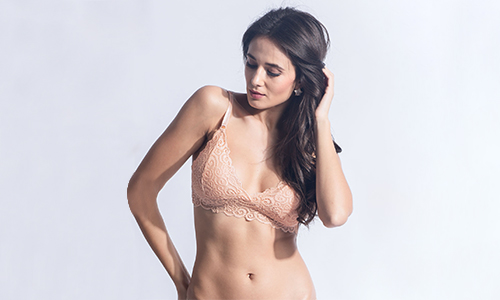 Cami bras
Cami bras are popular among women because they provide the most comfort. These bras are designed mainly for petite-bust women to wear as dailywear bras for slight support. They have an elastic band that doesn't affect your skin as it is softer than the bands in a typical bra.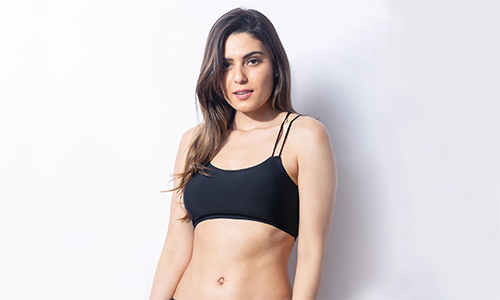 Sports bras
Sports bras are slip-on bras that give full coverage to your bust. They do not have hooks and will aid in flexibility. Low-impact padded sports bras hold your breasts in a secure position and give them a moulded shape. They come with various back styles, such as racer back, crossback, and T-back.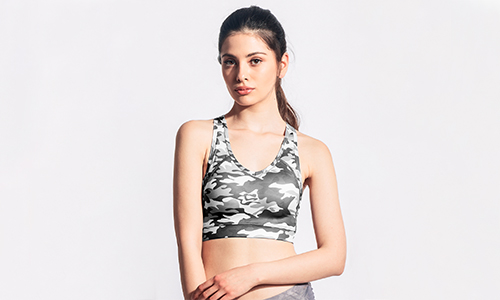 Push-up bras
These bras accentuate the appearance of your breasts. Push-up bras come in three levels of lift. You can choose it based on the size of your bust and the amount of lift you desire. It is excellent for women with smaller breasts as it lifts the breast tissue to the top.