Congratulations! You are pregnant! But wait, do your breasts hurt? Don't worry. It all happens as your body develops new pregnancy hormones such as estrogen, progesterone, and prolactin. These hormones help your milk glands grow and prepare them for lactation. Your breasts' soreness starts from the 3rd or 7th week of your pregnancy and lasts up to the first trimester. Every woman must know how to deal with sore breast.
How to Relieve Sore Breast During Pregnancy
During pregnancy, the production of pregnancy hormones increases the blood flow to the breasts, the milk ducts expand, and fresh fat layers are built. The breasts and nipples become swollen and hypersensitive. Here are few tips to relieve the soreness of your breasts:
Get Your BRA-code Right
It is advisable to wear a soft and comfortable bra at times of soreness. According to the American Pregnancy Association (APA), a wide shoulder, a deep band beneath the cup, and back closures are preferable. As your breasts are growing, it is essential to up your bra size accordingly. 
Consider swapping your regular bra with a sports bra as it holds the breasts together and prevents them from bouncing too much.
Give a Shot with Breast Pads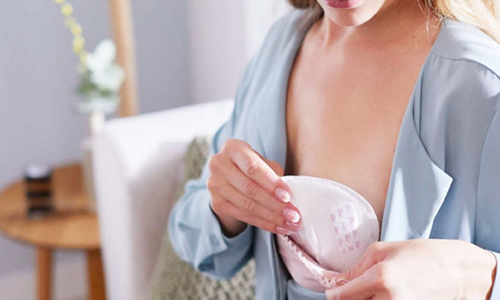 Sometimes, the bra tends to bother you; in that case, try lining your cup with breast pads or nipple cover to shield your nipple. The breast pads are ideally used to protect the bra from leaking while a person is nursing and can be made from different materials.
No Touching Business 
Avoid any skin contact during these times as the tenderness and ache will hurt your breasts more when touched. Avoid using cross bags or any other object that might touch your breasts or nipples.
Warm and Mild Shower
A warm shower could work wonders on your skin and body, even on regular days. Warm and mild showers help your breasts ease up a bit. Please ensure the flow of water is gentle on your breasts.    
Avoid Body Hugging Clothes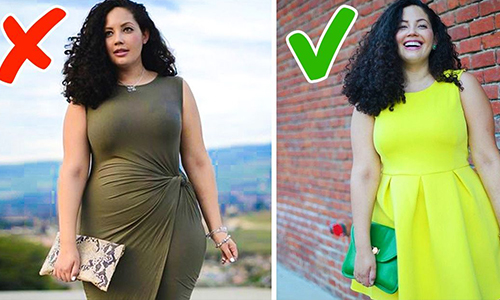 Wearing loose clothes that are one or two sizes bigger will minimize the contact with your breasts, allowing them to ease a bit.
Try Cold Therapy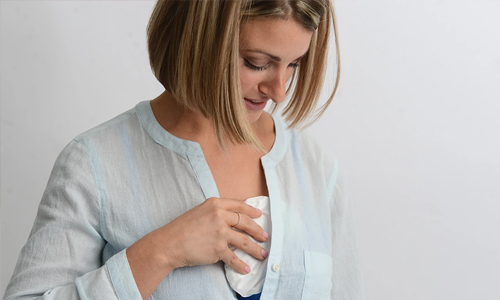 Dip a towel in cold water and place it over the breasts and nipples to reduce irritation and tenderness.
Conclusion
Sore breasts are just par for the course for many women who are pregnant. There are techniques you can use to avoid and decrease stress with a little preparation. A best fit bra and breast pads can help you in many ways
Don't worry if your breasts haven't been bothering you. Symptoms of pregnancy are different for all, and not having one or another does not necessarily mean that something is wrong. If you have such symptoms or any other concern, it is best to check with your gynecologist.