What's your bra size? If you are somewhere between 32B and 36C, you fall into the so-called standard size category and won't have to go through the trouble of finding plus-size bras. If you are a D, E, or F cup, you belong to the plus-size category. Sounds special? Well, not really! Lingerie shopping for curvy women isn't always easy. They always end up filling their shopping cart with the same product (in multiples) or the same style and often compromise on styles, colours, designs, and sometimes even fit.
Fact Check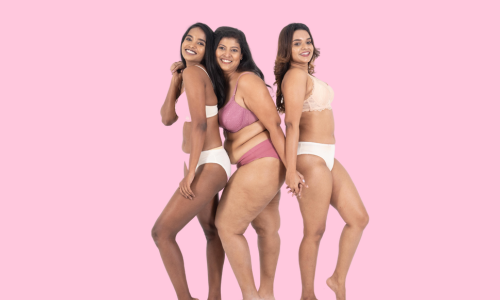 According to statistics, 46 million people are above the average BMI range. 30 percent of Indian women look for plus-size lingerie. Practically, the plus-size segment makes up about half of the total consumers in India. Having said that, the struggle to find lingerie based on choices is real. The larger sizes are still underserved, leaving them with limited options. But brands can no longer ignore the special sizes.
Are you curvy? Are you tired of searching for lingerie that fits your size? Here's some good news! Lingerie brands now focus on size-inclusive collections, which means their product ranges are available for every size and shape.
Let's take, for example, Shyaway's larger sizes are slowly becoming more prominent in the lingerie industry.
Plus Size Vs Size-Inclusive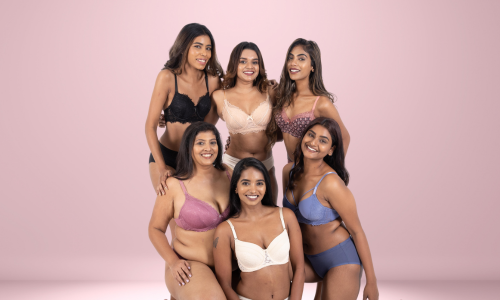 The terms "plus size" and "size inclusive" are often used in the fashion industry to describe clothing and brands that cater to a broader range of body sizes beyond the traditional standard sizes. While both terms aim to address the need for more diversity and inclusivity in fashion, they are slightly different. "Plus size" generally refers to lingerie or clothing lines specifically designed for individuals whose body sizes exceed the standard or average sizes found in mainstream fashion. It typically encompasses sizes beyond a certain threshold, often starting at a US size 12 or 14 and going up from there.
"Size inclusive" is a broader term that refers to a collection or a brand that strives to cater to a wide range of body sizes, including both standard and plus sizes. They aim to offer a comprehensive selection of sizes that span from smaller to larger sizes, ensuring that individuals of various body types can find suitable and fashionable options.
Why Do We Focus More on Size-Inclusive Lingerie? 
Better shopping experience.
Cater to everything customer's preferences.
Fulfil the demands of various customer bases.
Give a boost to their self-esteem.
Is Shyaway Size-Inclusive?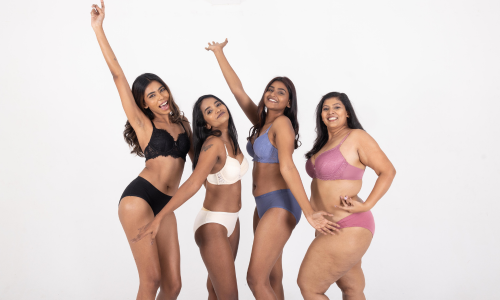 We are passionate about embracing diverse body shapes and celebrating the beauty of women of all sizes through our size-inclusive lingerie collection. Our goal is to ensure that every woman feels empowered and confident, regardless of her size. We believe that every size deserves equal celebration, especially when it comes to intimate wear. At, Shyaway we are committed to offering a wide range of options to our customers, bridging the gap between body types and the availability of lingerie designed for them. We envision a future where every brand embraces and caters to every size, eliminating the need for specialised terms like 'plus-size' or 'size inclusive'."