How to Clean Your Lingerie Based on Fabrics
How to clean your lingerie After a wrong wash, there is no way to go back and save your lingerie.
It's heartbreaking to have to throw away your favourite bralette or lace bra. Lingerie, like clothing, should be washed and dried separately. No girl wants to see her favourite lace bra stained or ruined due to poor washing technique. Properly washing and drying can save it and extend its lifespan. How is lingerie sterilised? There are hundreds of ways to wash your lingerie, but when it comes to fabric, you must be extra careful. Color stains, squeezed cups, and wrinkles on high-end fabrics such as satin are nightmares. It occurs when you do not use the proper washing method.
How to Clean Your Lingerie?
After spending money on today's lingerie cost, you don't want to ruin them with one wrong wash method, wouldn't you? We have rounded up the best methods to wash your lingerie based on fabric. 
Do you know different kinds of underwear require different kinds of washing techniques? In this guide, you will also get to know how to clean your underwear.
Lace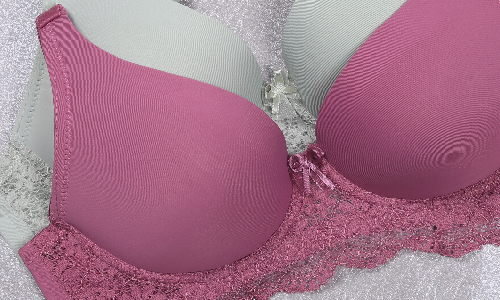 Lace lingerie is delicate and expensive and requires extra pampering while washing and drying. Fill the basin with cool water and use a mild detergent or lingerie soap to wash your luxe lace lingerie. Then sink your lace bras or panties into the water and let them absorb water for around 15-20 minutes. After they are soaked, rinse them carefully in clean water. You should press the water out without squeezing or scrubbing much. Do not hang them. Lay your lace lingerie flat until it dries.
Satin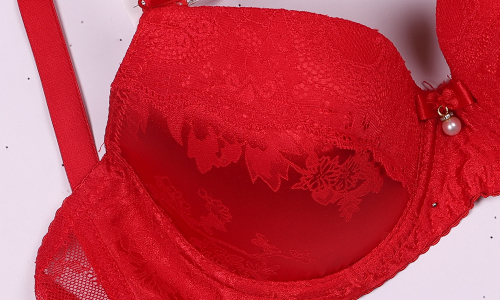 Washing satin lingerie may vary depending on its material content. You can check the care label or follow our handy tips. Satin lingerie is either washed by hand or on the delicate cycle of the washer. Use cool water and put in gentle detergent. Soak your satin bras or panties for 3 to 5 minutes, then gently rub them by hand and rinse them in clean water. You shouldn't wring or twist them or else they may lose their natural shape.
Polyester and Nylon Satin
These fabrics can be washed in the machine with warm water. Make sure to secure hook-and-eyes and zippers. Then put them in the laundry bag so that fabric won't be snagged on other clothes. Air drying is the best option.
Rayon Satins
Rayon satin can be hand washed in cool water. After washing with mild detergent, lay them flat on a surface to dry.
If you want to get rid of oil stains without ruining your lingerie design and fabric, we've got you covered! Read on to our recent blog on how to get rid of oil stains from lingerie right away.
If your lingerie gets wrinkled, it can be steamed with a steamer. Once the lingerie is dried, lay lightweight small pieces in the lingerie closet. Hang the heavier lingerie in the closet. While using clip hangers, you should keep an eye on your lingerie to prevent marks from forming.
Mesh
Mesh lingerie is lightweight and can be cleaned quickly and easily. You can follow the same washing method as lace and let them lie until they dry. It is always great to opt for a hand wash rather than a machine wash for mesh lingerie. Mesh comes in polyester, elastane or nylon, which do not have embroidery, so you can wash them in the machine after placing them in the lingerie bag. Wash them delicately in the machine.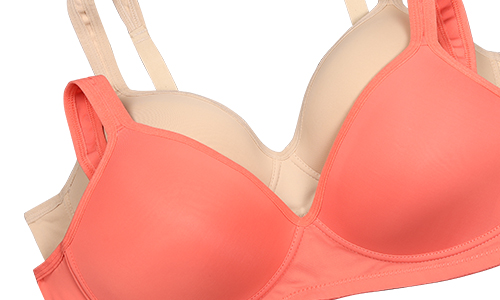 Microfiber
Microfiber is one of the most famous fabrics that has been used in lingerie making. Hence, microfiber requires proper care while washing and drying. Microfiber underwear should be washed by hand in cool or warm water. Lay them out to air dry in low temperatures to extend their lifespan and usage.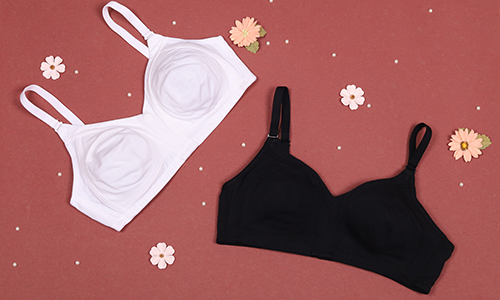 Cotton
Cotton is strong and skin-friendly with its softness and high absorbency. You can find an array of lingerie in cotton or cotton blends. Wash cotton bras and panties in the machine. But you have to separate the dark colours and white or nude hues to avoid colour stains. After washing, you can hang them dry in the shade.
Whether it is your favourite nude t-shirt bra or lace pushup bra, washing your lingerie with care is important if you don't want to break up with your lingerie so soon. If you are in doubt, it is better to refer to the care labels and follow the steps. These bra care labels often explain the most important features, including fabric details and how to wash them.