Lingerie Meaning
Lingerie Is used To define the intimate apparel worn by Women. It mainly Includes women's Underwear Clothing such a Bras, Panties, Sleepwear & Nightwear. Lingerie is an inevitable part of every woman's wardrobe. Women love innerwear as it makes them feel secure and attractive. Lingerie has evolved over the years. The aim of the lingerie industry is to improve and enhance the efficacy of lingerie. Every woman should be able to avail of comfy and trendy intimate wear regardless of her size and shape. That's why every year new and exotic lingerie collections show up in the market to make life easier for you. Here are the 7 types of lingerie that are worth betting your money on to stay posh and comfy on all occasions.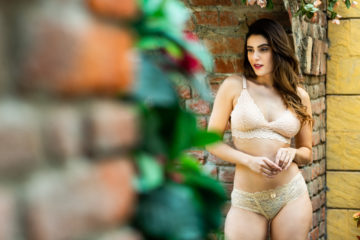 A bralette is simple but the most stylish underwear. This is one of those bras that give a neo-look to your attire. At the same time, it lets you enjoy the liberty of being in your own skin. There are no underwires or molded cups. It is light as air and soft as a feather and shines in sheer lace. Get that ultra-bold and stylish outlook and at the same time enjoy easy-breezy comfort.
Myth:   Bralettes don't offer support.
Fact: It's true that bralettes offer enormous aesthetic value to your silhouette. That doesn't mean they're not functional. Most of the bralettes have vertical seam in the cups which gives shape and helps the breasts to stay up. It gives a cozy support in a lazy way without modifying the natural shape of your curves much.
Yes, it is for those special occasions. But nobody can stop you if you wear as daily wear to the office. All pushup bras are padded ones and have molded cups. They have wedge-shaped foams at the bottom of the cups. So, it gives a natural lift and they bring your breasts closer to create cleavage. These are the only bras that come with various levels of padding. You can choose according to your need for different occasions.
Myth: Pushup bras are only for women having small breasts.
Fact : A push bra can give proper support to all breast sizes. In fact as it lifts up the breasts it is more beneficial to women with big bosom.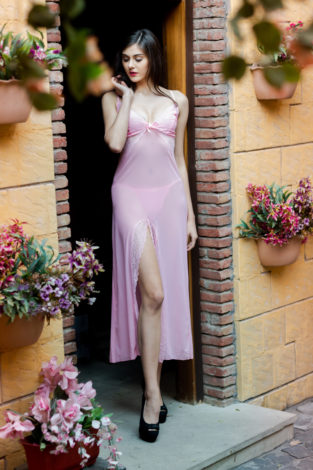 What is your choice between a fancy full-length nighty and a cozy cotton pyjama? Well, there are reasons to choose a babydoll! The soft hug of sheer lace against your body will make you feel secure as well as sexy. Babydolls are the perfect combination of comfort and lush. It is never out of trend.
Myth: Babydolls are only for intimate time with your partner.
Fact: It's a given that babydolls are sexy and have a great view. But it's an excellent choice of nightwear if you value comfort and feel good in your own body.
Cami bras are a hybrid of camisole and a bra. It is a cropped camisole with bra cups to give some support to your bust. It has wide side wings, high neckline. Most cami bras have no hook and eye closure or fastenings unless they are customized to have one. It covers the whole bust and back unlike bras. It gives a smooth and chafe free comfort. Cami bras have seamless cups. wear it with a low neck and backless tees to enhance the look.
Myth: Cami bras are not for me.
Fact: You are underestimating the functions of this slip on type bra. It is handy whenever you are in a hurry. You can wear it for many regular, day to day activities. It is great to wear during yoga. 
Bring your workout goals back on track. Because a super supportive, hot, and chic racerback bra can take your fitness regime to next level. A racer-back is uber-stylish while giving your bust line exceptional support. A good sports bra motivates you and influences the way you age in a graceful manner.
Myth: One sports bra is enough.
Fact: Be it a fitness freak or a self motivated beginner, having one sports bra won't do. When you workout you sweat. It is a must that you wash your sports bra after every drill to keep rashes and infections at bay. It is always good to have few sports bras handy to avoid any snag in your fitness routine.
Yoga pants are the blessing in disguise. These are not only for yoga or workouts. It hugs the body like leggings while giving fair enough stretch. And to your merriment yoga pants come in beautiful prints and color gradients. These are very versatile that you can pair with t-shirts, tunics, or Kurtis.
Myth: I don't exercise. So I don't need one
Fact: welcome to the reality. 

Vacuuming the house, watering plants in the garden and washing your vehicle are forms of workouts

. Yoga tights are comfortable and provide compression. Why miss the benefits?
It is time to say goodbye to petticoats or saree in skirts. Those are heavy, shapeless, and create unwanted bulk at the waist. In turn, a saree shapewear flattens your figure and gives shape to your waist, butt, and thighs.
Myth: Saree shapewear is only for sarees
Fact: It is a mermaid skirt in the disguise of shapewear. Pair it with a tee, bardot top to escape from boring regular skirts and add variety to your apparels.
There you go!  List of most wanted lingerie types for this year.  These ultra-modern and sophisticated innerwear has already got into many women's wardrobes.  It is always wise to avail of what technology has to offer every now and then to make things easy and effortless in between our chaotic and hectic lifestyle.