Summary: Who's in love? Who wants to be in love? Here, you have our short love tales to melt your heart and bring back your old memories! And to those who are yet to fall in love, definitely will! This Valentine day Shyaway wants you to cherish your love with all the tales and of course with our lovely lingerie's.
Love at First Sight
It was the rose day, evening; my friends were having roses in their hands, happily chattering about their boyfriends. I was just walking along with them feeling a little sad. Looking at the basket on my bicycle, empty I realized I don't have a boyfriend. My friends pitied me as if it was big heartbreaking news. They all started advising me instead of talking about their romantic evening!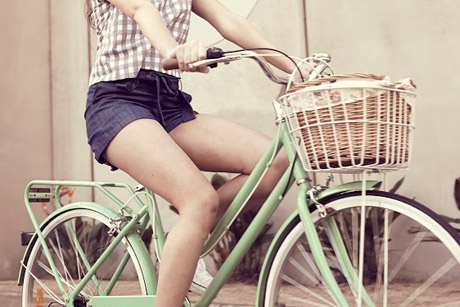 I just wanted to run away, but then I felt this is not my day, today morning I was late to college, the professor was not happy with my project, a tall guy poured coffee on me and didn't even apologized just left the place abruptly. Maybe, he did it voluntarily! He didn't pick the bunch of roses he left on the floor. (The memory of that incident just flashed in my mind, hold on! What if?)
I just turned back and started riding my bike to college. Parking my bike awfully I ran like a mad girl towards the corridor.  I reached exactly where the guy poured coffee on me. There were a few roses scattered here and there and there was a small card stuck in the corner of the wall. It was completely covered with dirt and half concealed in the mud.
I quickly picked the card, tried reading the words
" I ….. ………
W….. Wait ………… bus stop!
……………………
……………………
Your's
Secret admirer
(Earlier that morning)
This is my last chance if I miss this I can never meet her again! (Come on John, It's my last year in the college still I don't have the courage to express my feeling to her.)
Rene, such a beautiful name!
I still remember the first day I saw her. It was a rainy day, the sky was pouring, and the cool breeze was embracing softly all around. Though I like rainy days I never tried getting wet, but today it's different. I really feel like drenching my whole body. It's cool outside, but inside I felt the warmth.  First, I couldn't realize what is exactly happening to me. Later, I realized that it's this beauty standing right in front of me making all these changes in my body.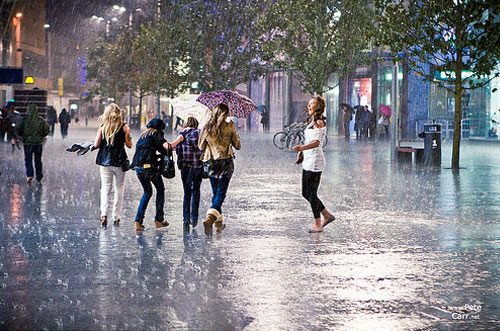 It's evening and I am standing just behind that pretty girl group. If my friends were here, for sure, they would have known anyone of these girls but for me, it's always different. I have very few male friends. Grown all alone with my dad, I never had anyone to interact except my Dad. My mom passed away when I was born. So, I don't really know how to approach a woman or be friends with one. This is the first time I couldn't take my eyes from this pretty girl. Her fluttering eyes, as she is playing with the rainwater just splashing the raindrops on her friends. She looks as beautiful as a blooming rose.
I kept watching her I didn't realize the horn that kept on honking!
John come on in? Dad… Yes coming.
To be continued… (I request you to come again to know the rest of the story.)
Happy Valentine Week to all