Let's meet these four shades of Christmas lingerie
To flaunt your look from inside out!
It's almost the holiday season! It is the perfect time to make a statement with our elegant Christmas lingerie no matter how you're celebrating. Have you started your holiday shopping? If not, let's introduce these four Christmas bra shades that make your lingerie shopping easy. If you haven't heard about Christmas lingerie colors, let's uncover the beauty of these four hues and how they became the most common Christmas lingerie color.
Your grand Christmas parties wouldn't be complete without these Christmas bra colors. Consider shopping these four bra colors for an impressive look.
Four Alluring Christmas Bra Colors
These four shades in Christmas lingerie will get all the compliments. You don't need heavy jewellery or an embellished dress this Christmas when you have bold and stylish Christmas lingerie shades for the luxe look.
Finding the perfect lingerie to match with your stunning outfit isn't an easy job. If you are sceptical to buy this lingerie in the best color to wear for Christmas, why not check out these elegant laceworks, attractive shades, and lovely designs. Shyaway exclusively offers a Christmas bra for sale that gives a reason to upgrade your lingerie wardrobe. Explore our Christmas bras, Christmas Lingerie Styles that suit your style, shape, size and budget.
Keep on scrolling to discover the most common Christmas lingerie color that'll be perfect even if you're celebrating via video call.
Sultry Red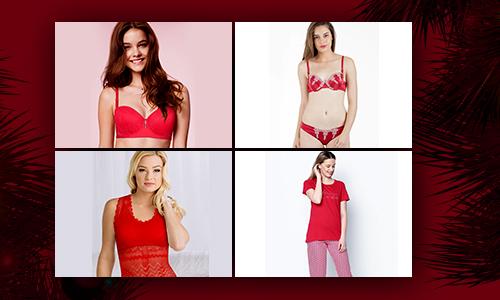 Bought classic red dress, backless red body cons? A red bra can make an ordinary look to extraordinary.
You will love this red hue in lingerie because it offers an effortless bold look no matter what your Christmas outfit will be. Whether it's a red lace bra, lace lingerie set, sexy red babydoll, or nightwear, it is the perfect staple to style your Christmas date, or dinner night look. No doubt why red plays a vital role in Christmas, red symbolizes love and passion.
You can pair a red bra or lingerie set with a Jumpsuit; can be layered with a leather jacket, or under a saree blouse. Red makes you look more glamorous.
Glowing Green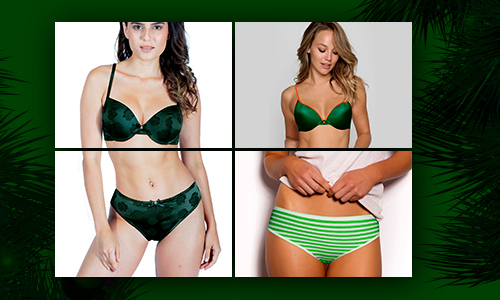 If you bought a shimmery dress in green or any dark shade, pick this green lace bra. You can't go wrong with sassy green. Why not adopt an easy classy approach with our graceful collection of green lacework bras, pajama set, lingerie set, and sensuous baby dolls.
Glittering Gold/Nude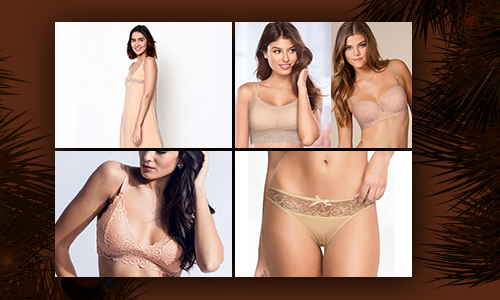 What's better than a two-piece nude lingerie set? Glittering lace nude bras are already trending and can be worn with a leather jacket or as outerwear. This nude hue lace bra, bralette, or panties are specially designed for an easy and cute look. If you desire a stunning look, you have to look for a nude shade that is unique and beautiful.
Wonderful White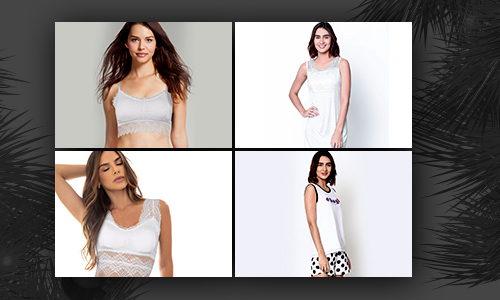 At Christmas parties, opt for white color, if you dream of an effortless yet chic get-up. White shade has a special place in every woman's heart. White bras, lingerie sets, babydoll, and even nightwear will look simply elegant on you.
You can pick a white lace camisole or bralette to wear with a blazer, believe us; this white shade can easily draw people's attention.
It is always a good idea to experiment with a new style, or new shades of lingerie. This Christmas, we tried our best to bring the four perfect Christmas colors in lingerie to help pull off your sexy and classy look. What will be your favourite color among these four? How will you pair these gorgeous four Christmas lingerie? Let us know!
Explore Shyaway's ultimate Christmas lingerie collection at impressive prices.