Be it jogging, zumba, or yoga, sports bras are must-haves for every fitness fanatic. Especially those who are involved in rigorous workouts like running and HIIT. The high-intensity sports bra are tailored to prevent damage and provide support during every intense exercise.
Every activity involves different movements that can impact the breast region. Key features such as wide straps, a thick underband, full-coverage cups, and stretchy fabric ensure optimal support and comfort with every move.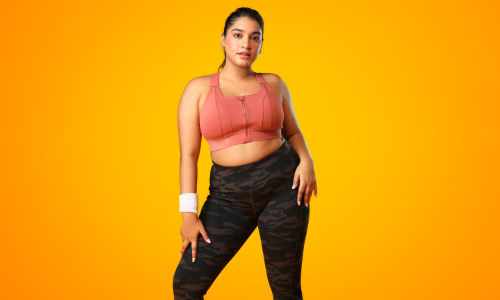 What Is a High-Impact Sports Bra?
Sports bras have specific features to protect your breasts during workout sessions, and they come in three different styles:
High-impact 
Medium Impact 
High-impact sports bra – the name itself conveys the main feature of this bra. Activities such as running, jumping, sprinting, and high-intensity interval training involve vigorous movements that can impact the breast region. The breast will not only move up and down but also in a figure-eight pattern; the soft tissue of the breast could easily be damaged or cause uncomfortable pain. Hence, knowing the benefits of wearing a high-impact bra will offer better support and protection while working out.
Why Is It Necessary to Wear a High-Impact Sports Bra?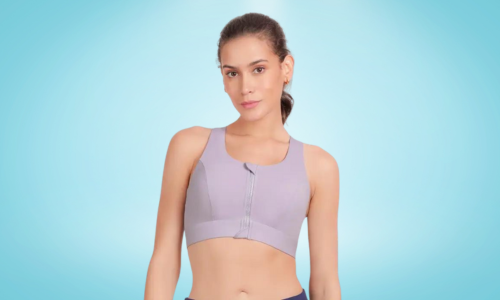 Women's breast tissues are soft and sensitive, making them prone to getting affected easily. In such cases, exercising without wearing a sports bra will either weaken the breast muscles or cause severe pain. Bouncing and vigorous movements can damage the internal tissue, ligaments, and skin—the supporting structures of the breast. It is important to find a comfortable, high-impact sports bra to prevent mishaps.
To avoid such uncomfortable things, one must wear a high-impact sports bra if they take heavy workout sessions. Since sports bras have unique features, they ensure a snug fit during forceful movements. The thick bands offer the best support, and the padded front panel encapsulates the entire breast region to avoid spillage.
Top-Rated High-Impact Sports Bra From Shyaway
Sports Bra Styles 
Features 
Benefits 

High Impact 
Wirefree 
Padded 
Full coverage 
Racerback 
Underband with adjustable straps

The high-impact compression keeps the breasts encapsulated during the workout session, so you can work out without worrying about your breasts bouncing.

The thick, adjustable straps offer optimum support and will stay put during movements.

The hook and closure underband enable bust adjustment and tightness as you wish.

High Impact 
Wirefree 
Padded 
Full coverage 
Racerback 
Underband with adjustable straps

Supportive sports bras for high-intensity exercise

The compression offers a snug fit, keeping the breasts locked in.

The adjustable straps and underband let you set the right fit.

As an added benefit, the racerback feature prevents strap spillage during workouts.
Finding the Perfect High-Intensity Sports Bra
Choosing the right high-intensity sports bra will be easy if the woman knows what factors they must consider while buying it.
Bounce-control 
The major reason for wearing a sports bra is to control the bounce while jumping or jogging. Check the padding to ensure it fits the breasts. Also, know the right size before buying one.
Thick Straps
Sports bras for intense workouts must have thicker straps. Since the intense workouts involve forceful movements, the straps have to undergo a lot of strain. Sports bras with thick straps can resist strain and stay firm without falling off the shoulder.
Fabric 
Fabric is another important thing to consider before buying a sports bra. Ensure the sports bra is made of soft material so that it will feel light and comfortable on the skin. Also, it must have sweat-wicking properties to keep the person cool and dry.
Compression
High-impact sports bras must have compression. If the physical activity involves running, jogging, or tennis, optimum support is a must.

Kick up Your Fitness Level
Experience the benefits of a sports bra during a workout, providing both support and comfort for rigorous exercises. It's essential to feel at ease before engaging in intense workouts. Ensure you wear supportive sportswear for optimal performance. Don't forget to explore our collection, which features supercool sports leggings and other sportswear.
I hope this high-intensity workout bra guide helps you prioritize the features and brands when you shop for one.