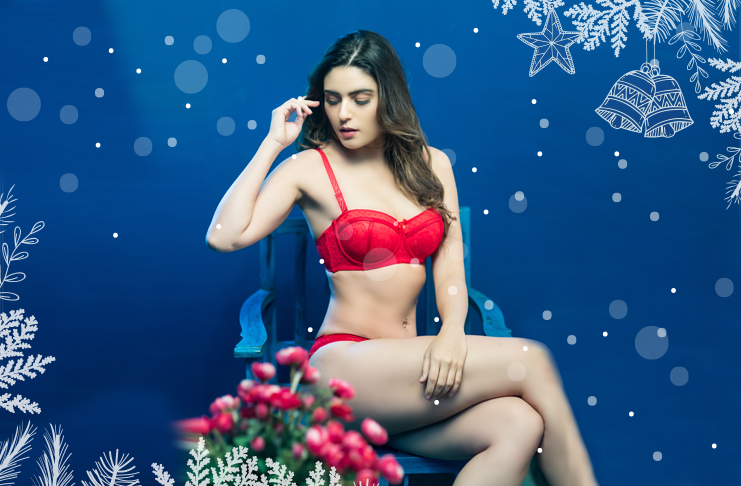 Red and white are said to be the famous Christmas colors for decades. Nightwear for this Christmas is specially made to make your holiday fun, so pick up the glamorous looking Christmas pajamas and have a perfect lounging. Now let's look at the variety of collections in red and white Christmas nightwear from Shyaway.
Shyle Red Full Lace Sexy Transparent Camisole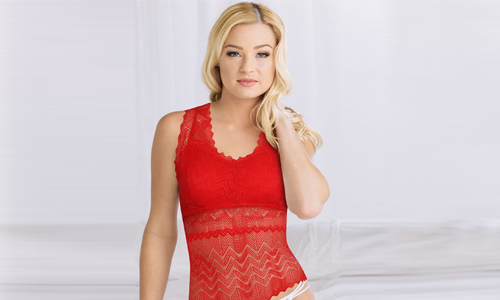 If you are not into wearing matching goodies, then opt for this Red lace transparent camisole with a white hipster panty for a chic look. You will surely love the hilarious white and red combination. There is no compromising in comfort here, grab now!
White Lace Neckline Chemise Nightwear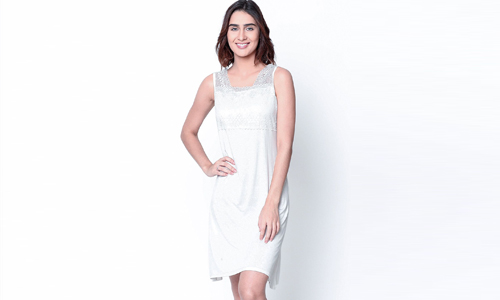 Something sexy for the special day! White lace neckline chemise nightwear is one of the best selling nightwear for this Christmas 2020. Get the elegant look on this Christmas night with this new lingerie style. Look through all different styles and attractive designs of chemise nightwear from Shyaway for this Christmas.
Red Xoxo Penguin Print Nightwear Pyjama Set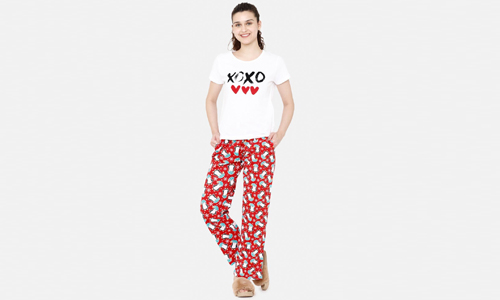 Pyjamas are the most comfortable and loved attire by many. It helps to put your body in a relaxed state. So make your Christmas shopping worthy and buy these ultra-smooth texture penguin print nightwear pyjama sets. They will provide you the best warmth and comfort during the winter season. Did you check our top pyjama sets to buy?
White Low Back Mesh Babydoll with Organza Rose Embellishment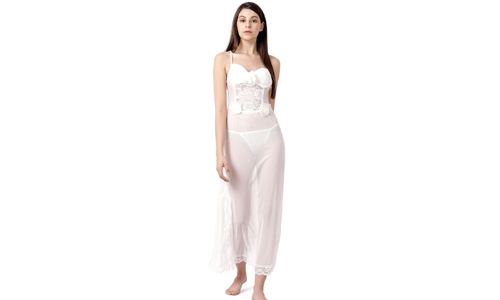 If you are looking for something feminine, then this white low back mesh babydoll set is just for you. Opt for this outfit and make your Christmas holiday more fun. There are a variety of collections in this product which you would love, plus it comes in a wide range of sizes from small to all plus size.
White and Red Broad Strap Bottom Lace Soft Modal Chemise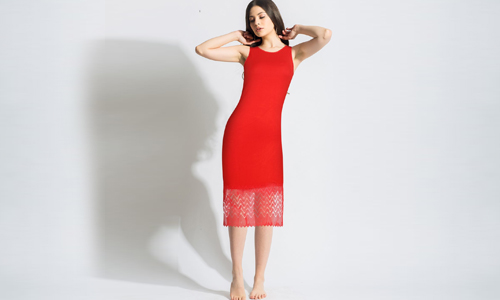 Shyaway has a variety of strap bottom lace soft modal chemise in different colors which comes in a variety of styles, patterns and size. Opt for these red and black chemises and enjoy the Christmas eve.
Red Autumn in My Heart Letter Print Nightgown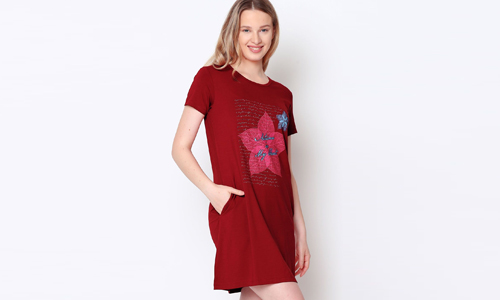 Nightgowns are one of the most popular and comfortable and loved ones for this Christmas. You can wear this red printed nightgown at home and make your Christmas eve more special and comfy. Stylish and cozy is all you need at this time of the year. Nightgowns are custom made for comfortness. They will give you a loose and oversized design look to you, which is a perfect choice for bedtime.
Red Lace Racerback Padded Bralette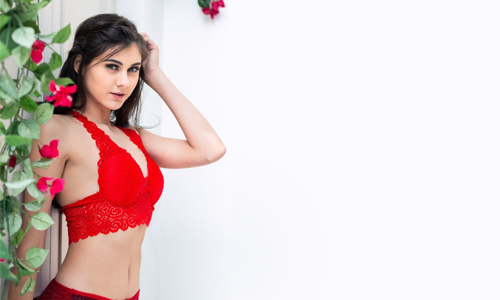 Get yourself a sheer look this Christmas with our glamorous red lace racerback padded bralette. This will project an iconic look on you for sure. There is a wide range of products which comes in perfect quality, comfort and design. Opt for this bralette bra to pair with your jean jacket.