The increasing number of financially independent women and a rising middle-class population contribute to the growing demand for padded bras, lingerie sets, luxurious babydolls, and nightwear. We at Shyaway have seen a drastic increase in the demand for padded bras, push-up bras, bridal lingerie, and delicate fabrics like mesh and lace in the recent past. Indian women have understood the benefits of padded bras, the importance of wearing a bra, and the need for luxury intimate wear.
While lingerie is often linked with seductive silhouettes and intimate needs, there are wider industry demands for comfort and function. In the past few years, the increase in active lifestyles, women's employment, and fashion trends have pushed consumers across India to buy padded bras for everyday use.
In this blog, we reveal everything you need to know about padded bras, their benefits, how to wear them, padding levels, features of padded bras, types of padded bras, effects of a padded bra, reasons why you need a padded bra, and more.
What is a Padded Bra?
It is an everyday bra that has padded cups. The pads in the bra cups add fullness to the bust line and enhance the appearance of the breasts. Padded bras can help make breast tissue appear firmer and fuller. They also make your breasts look larger.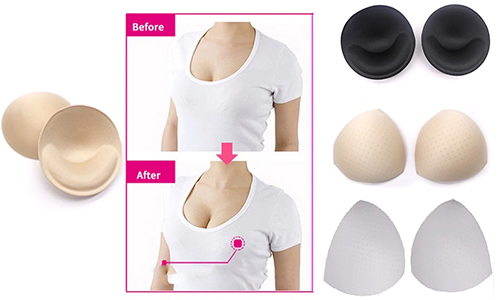 What are Padded Bras Made of?
Padded bras have thin pads of foam placed inside the cups. The layer of foam is made with laminated fabric on one or both sides. The foam is made of cotton, nylon, polyamide fabric, or just a sheet of foam.
Why Are Most Bras Padded Now?
Bra manufacturers make padded bras with different levels of padding to meet the demands of working women, nursing mothers, and small-breasted women. Adding thin pads to the bras gives a perfect shape to uneven breasts. Experts say that wearing a padded bra can improve the bust line and can make the breasts look slightly bigger.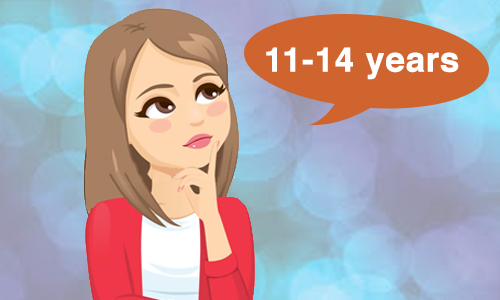 When Should You Start Wearing Padded Bras?
Girls can start wearing padded bras as soon as they hit puberty. Some girls with larger and more developed breasts can start wearing a bra as young as 8 years old. The normal age of puberty in girls is 11 years. On average, girls in India start wearing padded bras at the age of 11–14 years. However, it is entirely a personal decision to start wearing a bra. Teen girls can start wearing a beginners' bra or a teen bra. Find answers to all your questions about buy the first bra for their daughters.
Is It Good to Wear Padded Bras Every Day?
Padded bras and push-up bras are a woman's wardrobe essential. The benefits of padded bras include better shape and unlimited support. While there is no harm in wearing padded bras, you need to know the benefits of wearing a padded bra every day. If you wish to increase your breast size with bras, you definitely need one!
Padded bras are highly recommended for women with small busts. They can wear it every day to boost their confidence and for ultimate coverage. Heavy-breasted women can also enjoy the benefits of padded bras and minimizer bras.
If your padded bras leave red marks after wearing them for a long time, it is important to change the bra size or brand. Wearing the wrong size padded bra every day can block the blood circulation around the breasts and can constantly press the breast tissue, leading to damage. If you notice rashes or discomfort, you need to switch to a good padded bra.
Pros and Cons of Padded Bras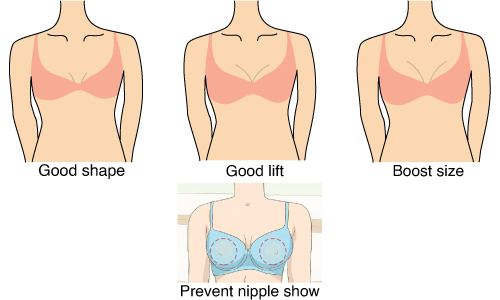 Pros
It gives a good shape to your bust.
Gives an extra oomph by boosting the size.
Creates a good lift.
It gives proper cover.
Prevent nipple show-through.
It saves you from a wardrobe malfunction.
Cons
It is just the basics.
Sweating is inevitable.
It hides the real shape of your breasts.
Basic padding is boring.
Features and Benefits of Padded Bras
It gives proper shape to the breasts.
The bra is comfortable to wear every day.
The bra stays in place and supports the breasts from sagging.
The bra straps should not dig into your shoulders.
The bra band doesn't ride up on the back.
Are Padded Bras Toxic?
Padded bras made with good-quality fabrics are not toxic. They are safe to wear every day. Our products are made of cotton, spandex, nylon, mesh, and polyamide, which are skin-friendly, breathable, stretchable, and suitable for all seasons.
How to Buy a Padded Bra?
Do you know the bra size calculator, browse through the designs, and buy them online from Shyaway at cheap prices.
Shyaway's Top Selling Padded Bras
Causal Padded Everyday Bra
Balconette Bra
Seamless padded bra
Molded padded bra
push-up bra
T-shirt bra
Bridal padded bra
Reasons Why You Need Padded Bras
Padded bras give all the support that your breasts need.
They make you feel comfortable in public.
A good padded bra enhances your self-esteem.
A well-fitted padded bra improves your breast shape.
A good bra gives your back that much-needed support.
Padded bras are both functional and fashionable.
We hope you are now aware of the benefits of padded bras, the reasons you need a padded bra, the buy your padded bra.