Hey ladies, It's time to celebrate girl power with
#ChooseToChallenge!
March 8th is celebrated as International Women's Day(IWD) in many countries across the world. It is the day to celebrate women's successes together. In some countries, this day is recognized as the day of protest. In some places, it is a special day to celebrate women's accomplishments throughout the world and encourage gender equality. Read on to uncover more Women's Day facts.
International Women's Day Facts
You might have planned to celebrate Women's Day with your friends, but you should also know these fascinating International Women's Day facts. Let's take a minute to learn the history of the day, traditions, themes, hashtags, and exciting facts about Women's Day.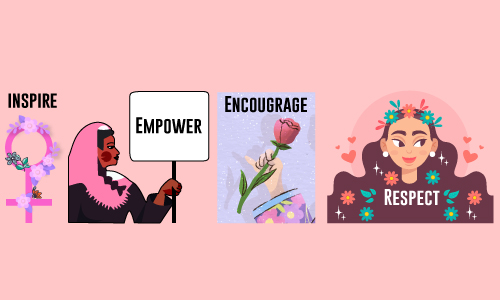 International Women's Day Originated More Than 100 Years Ago
The Socialist Party of America organized the first National Woman's Day on February 28, 1909. In 1910, Clara Zetkin, a leader of Germany's Women's Office for the Social Democratic Party, implied a global International Women's Day. People from the world could celebrate on the same day. International Women's Day was first observed in 1911 on March 19 in countries like Austria, Germany, and Switzerland. The UN officially recognized this day in 1977.
International Women's Day Is an Official Holiday in Many Countries
It is great to learn that March 8th is an official holiday in various countries, including Cuba, Vietnam, Uganda, Afghanistan, Mongolia, Laos, Georgia, Armenia, Montenegro, Belarus, Cambodia, Russia, and Ukraine.
International Women's Day Logo
The IWD logo has a loop, an arrowed circle in purple and white. It indicates the symbol of Venus, which is also the symbol of being a woman. It is widely used to promote and celebrate women's advancement. It symbolizes hope and action for women's equality.
International Women's Day Is Celebrated with Mother's Day in Many Places
Mother's day is celebrated to show love, respect, and honor to all mothers. These two days are combined into a single day in several countries, including Macedonia, Uzbekistan, Albania, and Serbia.
International Women's Day Has a Theme
The United Nations composed a theme for International Women's Day in 1996. This theme is associated with celebrating history and plans for the future. In 1997, the theme was "Women at the Peace Table." Next, "Women and Human Rights" was the theme in 1998. Just like that, theme tradition has been followed ever since. Last year the theme of IWD was "Let's all be each for equal."
IWD 2021 theme will be #ChooseToChallenge. It highlights the importance of challenging prejudices and misconceptions to build a more inclusive world with gender equality. The UN announced a theme for 2021, "Women in leadership: Achieving an equal future and a COVID-19 world." To honor all efforts of women to establish an equal future in Coronavirus pandemic recovery.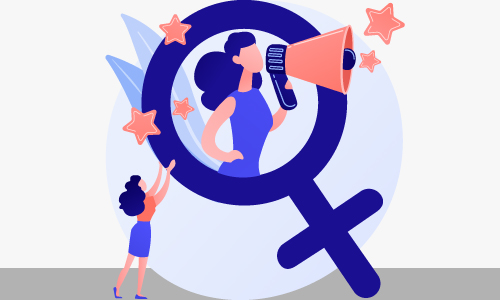 International Women's Day 2021 Hashtags
The common hashtags to be used are #WomensDay on Twitter, Instagram(this hashtag was used for nearly 3 million posts), and Facebook. 2021's hashtags are #ChooseToChallenge,#IWD2021,#InternationalWomensDay and #SeeHer.
Let's celebrate with Shyaway!
In celebration of International Women's Day, Shyaway aims at bringing the best lingerie collections for women of all sizes, shapes, and skin tones. We dedicate to help women find ideal lingerie for all occasions, solve women's size concerns, and offer our beautiful lingerie. 
Whether you are a woman who runs a household or manages the workplace, all you need to do is opt for a stunning outfit and perfect lingerie @Shyaway to bring out the inner boss to celebrate International Women's Day!