Valentine's Day is about pictures of cupids, hearts, flowers, and cards decorated with lace and ribbons; these are portrayed as symbols of love all over the world. And the colours of Valentine's Day are red, pink, and white. Have you ever wondered why? Red is the colour of passion and deep love, and white is the colour of purity. Red and white combined will make a beautiful pink. So people love wearing red and pink on Valentine's Day. But if you want to glam up on V-Day, check out our Valentine's Day lingerie sets to find our amazing picks.
Best Colors of Bra and Panty Sets for Valentine's Day
Slay the V- Day Lingerie Game with Red and Pink Lingerie Sets 
Red Valentine's Day Lingerie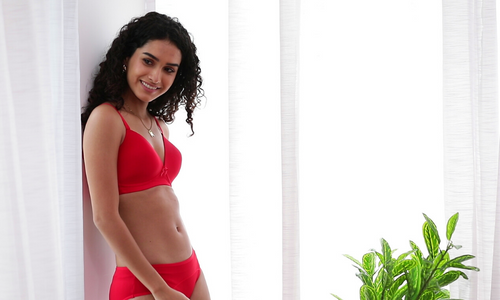 Red lingerie represents an energetic, passionate, and fun personality.  It shows that a woman is not always calm and sweet. She can be full of surprises too. Wearing our seamless padded bra under a perfectly fitted sheath dress will help to lift your curves and make you stand out. The red lace bra set will boost your confidence and provide a gentle lift to your busts for a stunning appearance.
Pink Lingerie for Valentine's Day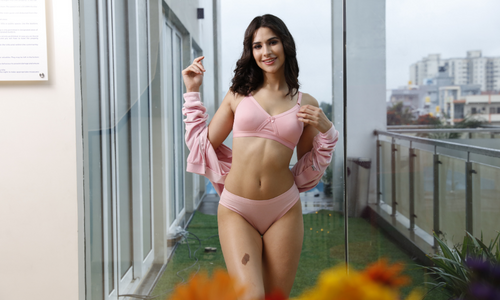 Every girl will have a serious love affair with PINK! Nobody can hate the colour pink. It is also one of the prime colours for Valentine's Day.
Celebrate this Valentine's Day with pink bra and panty sets. Purchase a polka-dotted everyday bra if you are planning a long trip on Valentine's Day. You will feel the utmost comfort in this everyday bra, especially on a long drive. 
Mix and match a pink push up bra with a pink hipster panty- You will fall in love with yourself this Valentine's Day. If you are going to a party with your Valentine, wear these for a seamless appearance. Indulge the romantic in you.