A sports bra is one of women's favourite bras because it offers style, support, and comfort. Today, many women wear sports bras as everyday bras. But why do women ditch other bra styles and love wearing sports bras? What unique features of sports bras stand out from other bra styles? Well, to put an end to your confusion, we've listed down all the answers and also got to know about upgraded sports bra features.
Unique Features of Sports Bra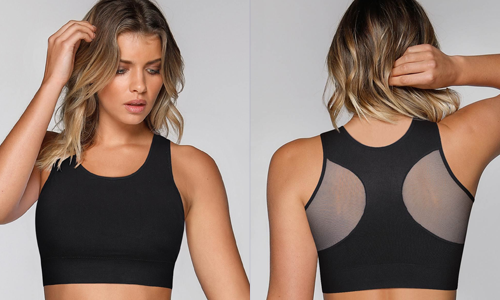 Women love sports bras for the following features- 
Cups 

– The cups in the sports bra accommodate your breasts by minimizing breast movements without any spillage. It also helps in maintaining your breast shape. 

Support 

– Sports bras are specially designed to support your busts, while doing physical exercise. The support in the sports bra eliminates bouncing and sagging. 

Moisture-wicking Fabrics –

Sports bras act as a second skin. Sports bras are made up of feather-like moisture-wicking fabrics that allow your skin to breathe.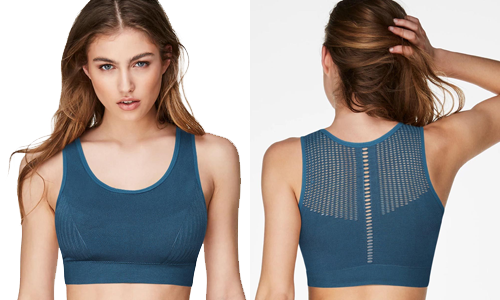 Adjustable straps

– The straps in the sports bra are what make you feel secure and comfortable. It also ensures you have minimal bounce and maximum support throughout the physical activity. 

Underband 

– The underband in the sports bra provides a fit without chafing your skin. Most of the support in the sports bra comes from the underband.  
New Sports Bra Features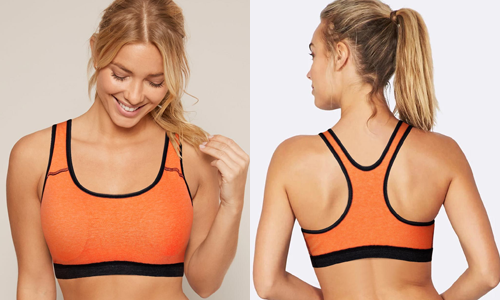 Just because you love sports bras, we have crafted sports bras by including many features. Here are some upgraded sports bras you can find in Shyaway- 
Impact Levels 

– Sports bras come with three different compression levels: low, medium, and high-support sports bras. Depending on the intensity of your physical activity, you can choose the impact level. Impact levels are one of the unique features of a sports bra. 

Removable Pads 

– Removable padding is one of the features of a sports bra. It gives you shape, protects you from nipple show and boosts your confidence. 

Colors – Shyaway offers

a plethora of vibrantly coloured sports bras in Shyaway. All our sports bras are made with color-fresh technology, and it will definitely boost your beast mode. 

Styles 

– Sports bras come in various styles. You can find redefined styles of racerback, classic back, and crossback.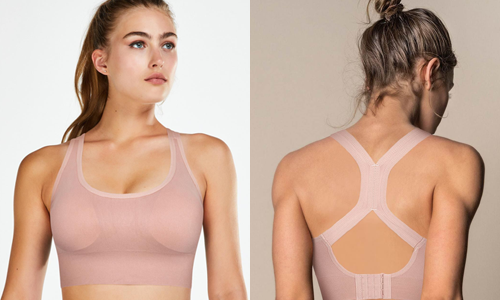 Patterns

– Why invest in boring, old-fashioned sports bras when you have alluring designs in Shyaway? From stripes to abstracts to camouflage, we have breathtaking patterns.  

Front-zip

– Sounds interesting and new, right? The front-zip sports bra provides more support than the pullover type. It's easy to wear, just like zipping up your jacket. This bra is the best type of sports bra designed to enhance support.

High impact sports bra– You need a high-impact sports bra for heavy workout activities. Sports bras with heavy support prevent breast movement, bouncing, and also reduce pain during workouts. 
From providing support to avoiding nasty stares and glances, sports bras provide various benefits. Explore our high-support sports bra collection now! 
To learn more about sports bra types and compression levels, click here.