Cotton is the first thing that comes to our mind every summer while shopping for apparel. But many don't know that the rule doesn't apply for lingerie. I will tell you why. Cotton is a great fabric no doubt about that. It is skin-friendly, absorbs moisture, and is comfortable to be the best lingerie to wear with summer outfits. However, have you ever wondered what to wear under skirts in summer or the best lingerie to wear with summer outfits? We have answers for all your questions. Get exclusive summer lingerie tips just right here!
Cotton absorbs moisture and keeps it for a long time. Cotton underwear can fail you if you live in a humid place. In other words, it doesn't dry quickly. Wearing cotton underwear in sweaty conditions will only make you feel more uncomfortable. Fret not! We are here to give the best summer lingerie tips and tricks to enjoying sweat-free summer.
Also, read our summer lingerie problems and solutions
Best Lingerie to Wear with Summer Outfits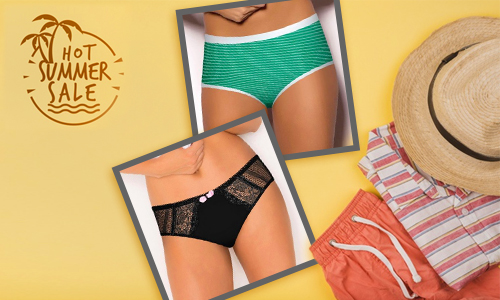 You can have a great summertime be it at home or work or vacation if you have the best lingerie to wear with summer outfits.
 Bikini Panty
This is often mistaken with bikinis that you wear at the pool or beach. The name suggests only the style of the panty otherwise it is meant to be worn under the dresses, unlike bikinis. The panties are made with a mix of cotton and spandex for cool comfort. Wear these panties while lounging.
 Hipster Panty
This gives a fully covered bottom and panty lines are low as it has wide side wings. It's a total "go for it" if you plan to wear skirts and dresses in summer. Summer dresses are airy and expose more of your skin compared to other clothing to tackle the heat. Wearing this panty with your summer jumpsuit will give a secure feeling as the panty covers most of the part.
Lingerie to Wear under Dresses
 Go Strapless for Sweat-Free Summer
 Strapless Bras: 
This is a bra with no straps. Contrary to the belief that bra straps are for support, the purpose of them focuses more on keeping the bra in place.
Why Choose a Strapless Bra for Summer?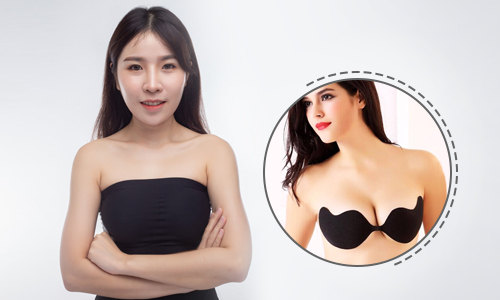 Gives Freedom from Straps
Sweaty skin under the straps can lead to discomfort and even rashes and infection. Save your beautiful shoulders this summer by wearing a strapless bra.
Suitable for All Kinds of Dresses
Summer dresses have wider necks and sometimes are off-shoulder ones.  A strapless bra can save you from embarrassing visible bra straps.
Types of Strapless Bras to Wear under Your Favorite Summer Dress
Bandeau Bra
It is a stretchy band to wear over your breast which has a thicker band at the bottom and top edges for reinforcement. This helps the bra to stay in place. Although it is the same as a strapless bra it has no closure. This is comfortable lingerie to wear under summer dresses
Non-underwire Strapless Bra
This bra is different from bandeau bras as they have back closure. Usually, they have a wider bra band and flatten any bulk at the sides and back. Wear it with your favorite summer party dress.
Bra with Removable Straps
If you are a beginner you should start experimenting from these bras. Bras with removable straps come with many benefits. One of them is that you can wear it in many styles. It is one of the best lingerie to wear with summer outfits
How to Turn a Bra with Removable Straps into a Strapless Bra?

Summer Lingerie Tips Takeaway
Do not go for 100% cotton if you want to stay dry and concerned about your shape. Lingerie gets better with mixed fabric.
Stock a dozen panties in different styles to use different coverage panties for different summer skirts and pants.
Go for strapless bras this summer to drench in comfort and freedom and not in sweat.
Convert bras with removable straps into strapless bras and wear them for an awesome summer feel.