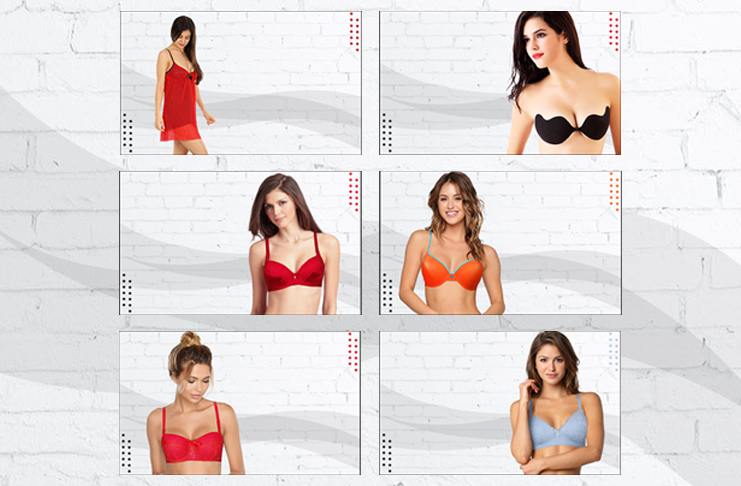 Are you ready with your New Year outfit? Then you must check out our huge collection of New Year's Eve lingerie. Here you can find some of the best New Year Lingerie set. This list contains some of the best New Year's Eve lingerie to buy now. Read now to explore more about our unique range of New Year's Lingerie.
1) Babydolls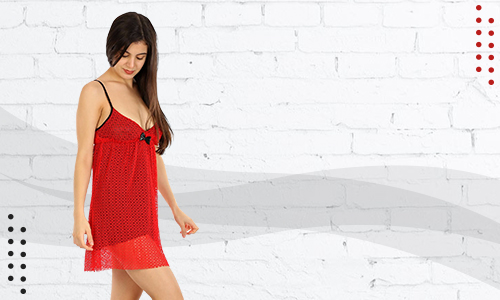 There is no sexier way to go to sleep than wearing a Baby Doll. They are loose-fitting, short, and stylish nightgowns that you can opt for a comfortable and cozy sleep. They are the perfect romantic outfit to spend some quality night time with your loved one. They give you a more feminine look compared to other outfits. Baby Dolls are very comfortable to wear especially during the New Year season. This is a must-have sexy New Year's Eve lingerie that every one of us should own. The best part about getting Baby Dolls is that they come in several different colors and styles so that you can choose the one you like best.
2) Padded Bra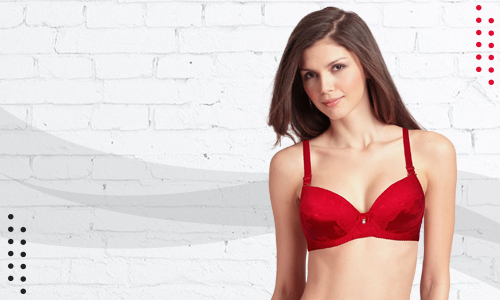 To make any outfit look sexy, you must own padded bras. They provide proper shape to your breasts and makes you feel comfortable all day every day. It is considered one of the best lingerie for New Year's Eve as they make your breasts appear fuller and larger. While wearing a padded bra, your breasts are kept in place, hence prevent sagging of breasts. They are usually made of skin-friendly, stretchable, and breathable material, therefore even under tight and body-hugging New Year outfits, it will make you feel comfortable.  If you do not know the difference between the padded bra and push-up bra, read our blog now.
3) Balconette Bra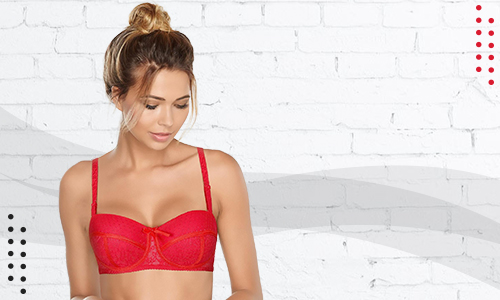 Balconette bras would be the sexiest thing you would ever wear. If you are not comfortable to wear padded bras but yet want to make your breasts look enhanced, another great option is Balconette bras. It is known to provide a fuller and rounded look. In balconette bras, the straps are set wide apart in order to lift up your breasts while wearing. They only provide less coverage and allows you to have natural-looking cleavage. There is a common myth that balconette bras are uncomfortable, but they are light-weight and extremely comfortable. If you want a sexy figure while wearing your New Year outfit, you must have a balconette bra.
4) Strapless Bra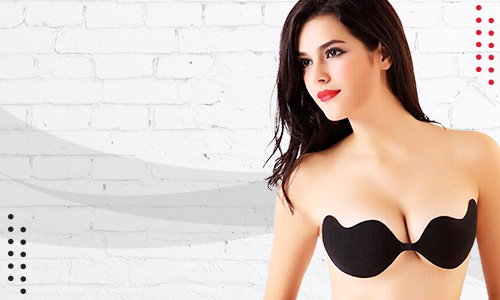 Are you opting for a strapless dress or an Off-the-shoulder dress this New Year? Strapless bras are the best option. Many of you are not comfortable with strapless bras but in reality, they are the one you need for a sexy and glamorous look. The cups give you extra support and make your breasts look enhanced. It just makes you feel so comfortable that you might forget that you are wearing it. The adhesives present in it are very good that they will stay put for many hours. And wait! The adhesives are extremely skin-friendly, hence you need not worry about skin irritation or rashes. On the whole, if you are planning to flaunt a sexy-looking outfit for this New Year, all you need is a strapless bra.
5) Plunge Bra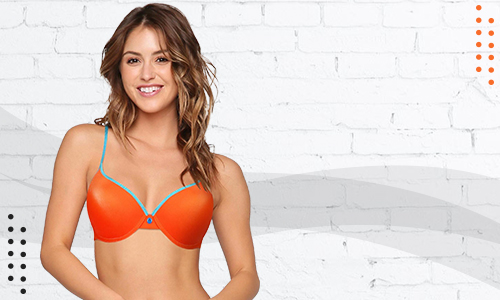 Plunge bras are for those who are planning to flaunt a V-neck or deep-neck gown this New Year. They are underwired bras that are designed to have deep V gore in the center so that you can show off your sexy cleavage. One of the major issues about wearing a low neck dress is that your bra might be visible in the center, in order to avoid this problem, you can use plunge bras. They fit you perfectly and help you feel comfortable all day. They highlight your cleavage and leave you to look stunning and beautiful than ever.  Hence, plunge bra is a must-have to your New Year lingerie collection.
6) Lace Bra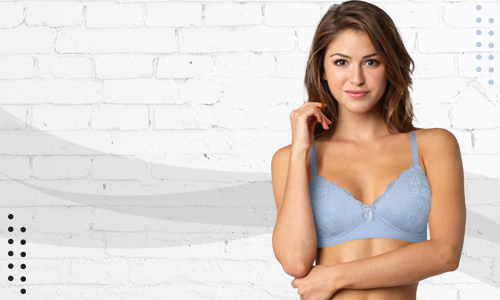 Last but not least, we offer you the trending lace bra. They are perfect for any occasion, even for daily wear. Those who want to opt for a feminine look must own a lace bra. In order to flaunt any of your New Year outfits, lace bras are all you need. Lace bras are seen as a work of art, as they are beautiful and aesthetic. They are comfortable, skin-friendly, and trendy. What else do you need in a bra for New Year's Eve? Get yourself a lace bra and it will be perfect for any outfit you choose!