Every summer has a story, doesn't it? From secret high-school crushes to midnight sneak outs with your girl gang, there is never a dull moment as far as this season is concerned. Well, who would care about those tan lines when you can actually have the best times of your life? While things are already exciting enough, we'd like to heighten your fun quotient a notch higher with a series of super-cute nightwear.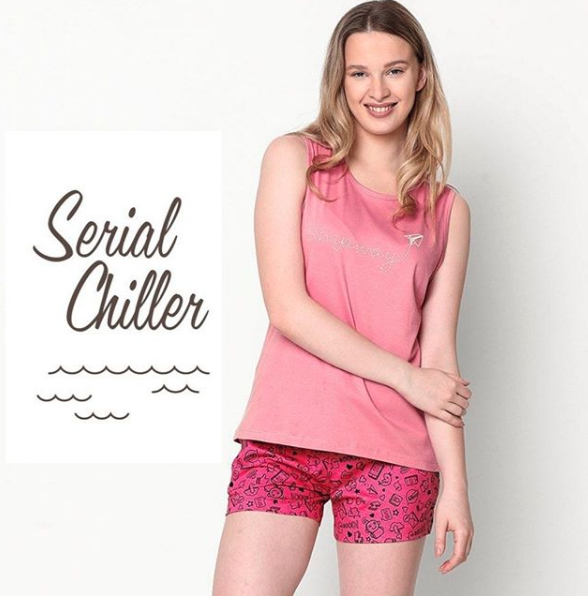 A delight to those days when you'd love to go biking with your pals, this blushing pink shorts set is joy in its purest form. Grab this holiday-favorite as early as possible for this is the time to chill, babe!
While summers are all about pastels, a little monochrome now and then isn't a bad idea, after all. Complement the look with those funky flip flops for the beach isn't far, babe!
Sometimes, it is you who got to be the sunshine you've always longed for. Brightening up others' lives and bringing a smile to their face is what this cute polka-dotted shorts set is all about. Spread happy vibes for the world needs more of it, babe!
The best thing about summer is that it embraces you with fun, freedom, and frolic. As the world knows, there is no better time to travel than now when you have nightwear as bohemian as this. Ready your backpack for this is the season to catch flights and not feelings, babe!
Getting soaked in the sun might seem like the ideal thing to do on a summer holiday. But, there are days when all you ever feel like doing is cherish a trouble-free evening in your favorite pair of jammies. Well, we recommend this sassy shorts set for such self-pampering sessions for unwinding could be the finest therapy to a tired soul, babe!
Unlike other countries, we get to have more summer, don't we? So, let's celebrate the season of awesomeness with clothing that is minimal and magical in every way.