Now that Thanksgiving is over and the festive mood for the next big day, Christmas, has begun to set in, it is time for some fun shopping. Especially when it comes to lingerie, there's no better time than now to bag all your favorites on your wishlist than now. We, at Shyaway, have curated 10 types of lingerie for this season that demand a definite place in your holiday closet. Consider this your ultimate lingerie checklist for Christmas.
10 Christmas Lingerie Checklist Must-Haves
1. A Sexy Red Lingerie Set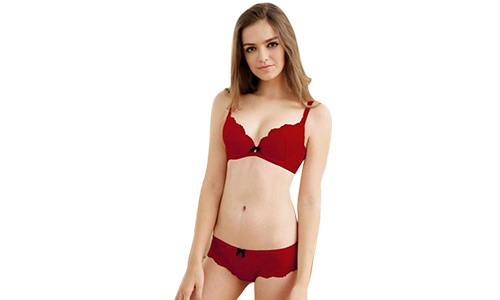 While the entire town is painted red, wouldn't it be a bit offbeat to skip this vibrant color? Well, a sexy red lingerie set could also rekindle your lost romance or naturally spice up things with your loved one. Choose lace bras and panties over cotton for the glamour quotient is impeccably high in this steamy fabric. Moreover, a couple of sexy holiday lingerie isn't a bad idea, after all. 
2. Green Babydolls
Just like how we can hardly miss wearing red this holiday season, green is another color you can't afford to resist. The happy vibes, positivity, and cheer a piece of erie spread is all that's needed to cherish these extra-special moments with your beau. We strongly recommend babydolls for the very reason that they are a perfect balance of allure and cuteness.
3. White Camisole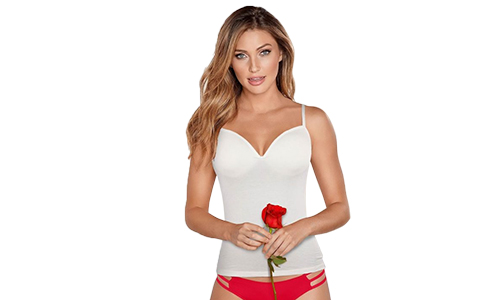 Winter is coming! Oh yea, it's December, the month of icy blues, and snowy flakes. Having a white camisole in your collection could do wonders for the way you can style your outfits. Simply pull over a woolen shrug over it or style it with a flashy silk or satin shirt.
4. A Polka Dotted Bra
Halloween might be long gone but the carnival has just begun and it should be nothing less than fun and excitement. Polka dotted bras can easily set in the jolly vibes giving you all good reasons to party your heart out. 
5. Beaming Blue Bralette
Are you in for some Disney inspiration? Well, Frozen 2 has just hit the theatres and we'd be surprised if the world is not influenced by Elsa's icy blue outfit. Make space for a blue bralette in your closet for along with being the season's favorite color, this piece of lingerie is absolutely light and breezy.
6. A Pair of Boyshorts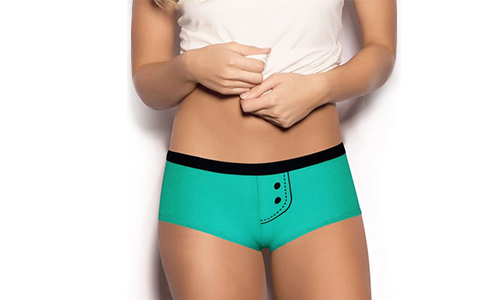 This is one of the best times to experiment with newer desserts, fresher hair dos, and unconventional looks. If you are someone who hasn't had your hands on a funky pair of boyshorts, it's time you go for one. Style it with an oversized hoodie or a tanktop for a tomboyish look.
7. Striped Nightgown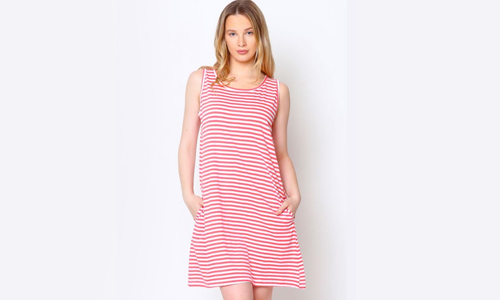 Be it a casual get-together with pals or a Christmas movie time with family, a striped nightgown can do magic to your evenings. Along with being breezy sleepwear, it also sets in the holiday mood effortlessly. 
8. Brown Pjs
How did you forget that this is the season of chocolates? From delicious cake recipes to edible Christmas trees, this delicacy makes its way through anything and everything. A pair of brown pyjamas will be your cozy companion during those cold winter nights without compromising the festive mood.
9. Animal Printed Scarves
Wanna give a twist to your regular Christmas outfit? You should probably have a set of animal printed scarves in your holiday trunk. Multi-styling is as easy as pie with this soft ready-to-go accessory. Wrap it around your neck or tie it into a knot over your handbag's handle.
10. Solid Shrugs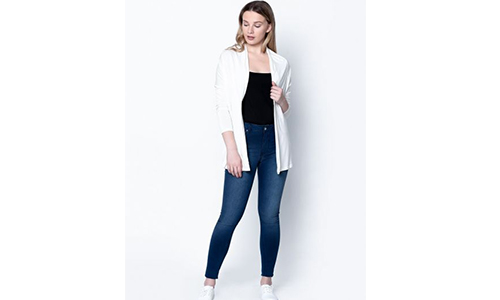 Capes and shrugs are the season's most sought-after apparel and are probably one of the best ideas you can come up with. Style it on the go on a day out with your girl gang or party hard by pairing a solid shrug with a mini black dress. 
This checklist is your go-to companion if you are still unsure about what the best lingerie for the upcoming festive days is. Not only are these fun, but they are also economical and fit well within your budget.