Our trekking lingerie guide is a huge hit because our readers found it very useful to plan their trip.  So, here we are with yet another set of useful tips to manage your periods when you travel. We don't want to let the cramps, bleeding, and mood swings stop you from travelling. Whether you're heading to the Gulmarg ski slopes, climbing up the Kanchenjunga, camping in Kanatal, or lying by the beach in Goa, there's no reason why your menstruation should stop you from taking your trip. Traveling during your period makes you feel like you want to cancel your trip and hide in your room. But, trust me, it doesn't have to be that hard.
13 Tips to Manage Your Periods When You Travel 
People have swum across the sea and travelled to space during their periods, so there are always easy ways to travel while menstruating. It is very natural for you to worry about periods during travel. There are a lot of things to think about. For example, leaks, stains, clean toilets, disposal bins, and so on. Here are a few things you can do to manage your periods when you travel.
1. Plan, Plan, & Plan Well
Plan your travel on your non-period day. Otherwise, plan ahead to manage your periods. If you choose to travel during your periods, carry the best menstrual product with you. You'll need different products based on the activities and duration of your trip. For example, you will need a tampon while swimming, a disposable panty for camping, and a period panty to avoid staining.
Things To Wear and Avoid Stain
2. Travel Clothes
You will need comfortable clothes. Pack good leggings, a supportive sports bra, cotton pyjamas, nice panties and so on. Pick the most comfortable dresses and underwear from your wardrobe. If you experience heavy periods, you can double up the protection. For instance, you can wear a sanitary pad and use a period panty.
3. Periods Panty
Whether you use a pad, cup, or tampon, you can stop worrying about leaks if you wear a period panty. When you're traveling, your chances of staining your dress increase. Period panty will protect your dress from staining. Read our complete guide on periods panty to understand the benefits.
4. Disposable Panty
You will need this if you want to easily manage your periods when you travel. It is compact, lightweight, and easy to carry in your luggage. You don't have to wash or dry it. It is comfortable and hygienic during travel. If you prefer not to stain your panty, you will need a disposable panty.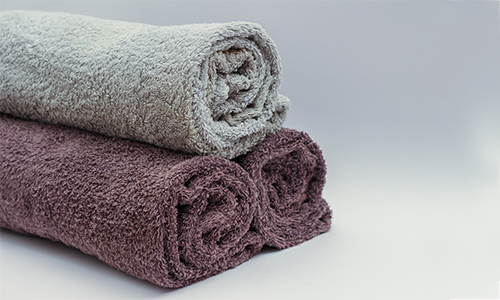 5. Extra Towels and Blankets
Worried about staining hotel bedsheets and towels? You can pack an extra set of towels and blankets if you're going somewhere where there won't be a lot of linens. Keep your mind at ease by carrying your own towels and blankets.
6. Toiletry Bag
Pack wet wipes, toilet paper, zip-lock bags, hand sanitizer, surface sanitizer, creams, and lotions in your toiletry bag. You may need this while travelling with your period.
7. Detergent
Carry detergent if you want to clean the stains on your clothes. This way, you can avoid bringing soiled clothes home.
Things to Stay Fit and Calm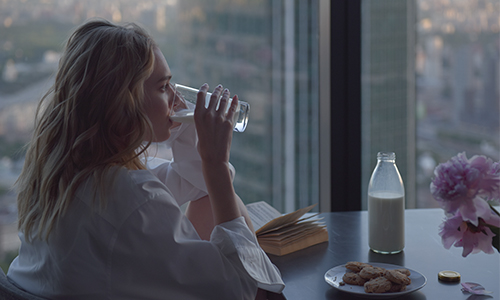 8. Drink Enough Fluids
It is easy to get dehydrated while roaming in the sun. Make sure you are drinking enough fluids to stay hydrated. Keep your fluid levels up so that you can manage your periods' pain, cramps, headaches, and dizziness.
9. Avoid Salt to Balance Your Hormone
Bloating is very common during periods. It happens when your body retains more water and salt. Blame the progesterone and oestrogen levels in your body. It is important to avoid salty foods to help reduce the discomfort. Eating potassium-rich foods such as bananas, avocados, and spinach will reduce sodium levels.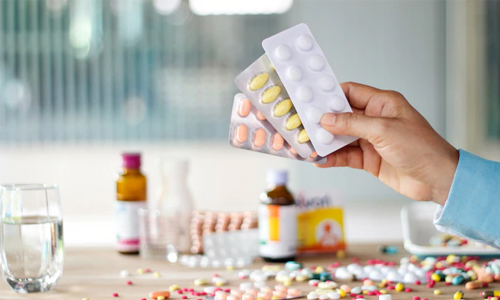 10. Carry You Medicine
You will need paracetamol or ibuprofen to manage your cramps while travelling. Carry your medicine because it may be difficult to stop by a medical store during your travel. It might even cost you more.
Things to Do to Manage the Pain
11. Exercise
Go for a walk, do yoga, stretches, and other low-intensity workouts to help ease your muscles. Exercise will help relieve period cramps to an extent.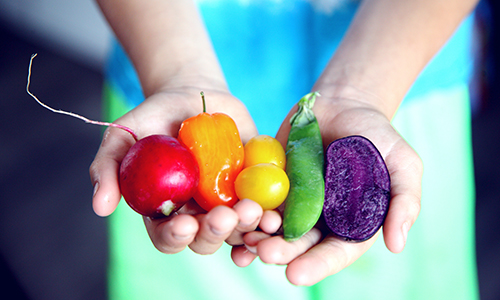 12. Diet
It is normal to try new foods when you travel. But if you're on your period, you have to be cautious to avoid severe after-effects. Eat fresh food, local produce, and light meals. Avoid excessive alcohol during your period.
13. Rest
If everything else fails, you have to take good rest between your trips to ease your pain.
Delay Your Periods While Travelling
Delaying can also be an option for many women. Talk to your doctor to find out the best way to postpone your period.
Periods shouldn't be a reason to not enjoy your trip. Learn to manage your period when you travel by carrying the right protection. Remember, preparation is mandatory, and pack everything you need. Enjoy travelling and save your memories.
If you like the idea of wearing period panties, you can shop for them now.
Read Next – Should I wear period panty with other feminine hygiene products?