Salentine's Day –  Sexy Lingerie Zodiac sign
Valentine's Day Sexy Lingerie Zodiac sign
Shyaway offers a wide range of premium, sexy, yet affordable lingerie. You will find an indefinite variety of lingerie for every style, size, color, and occasion. This Valentine's Day, we bring to you a curated range of lingerie for each zodiac sign to match your personality. Watch this space for some self-love and gifting options. Scroll down to discover your lovely suite.
Each woman will have a unique personality and deserves matching lingerie. The lingerie does not just elevate your outfit; it enhances your mood and comfort. 
Aries Women
An Aries woman is a playful, passionate, and generous lover. She would keep you on your toes with her fiery energy and sarcastic humor. Mars rules her, and her colour of love is green.
She prefers a man of action to a man of words. An Aries woman believes in equality in any kind of relationship.
Our Susie Lime Green Scalloped Embroidered Mesh Bridal Lingerie Set is the perfect pick for this passionate soul.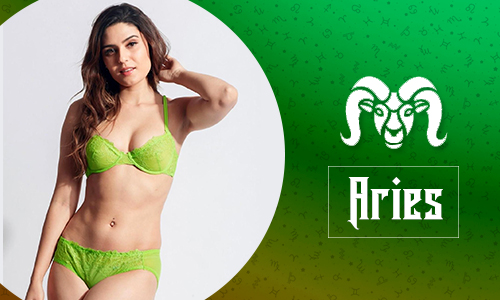 Taurus 
Venus rules a Taurus woman, the Goddess of Love, whose motto is "All acts of love and pleasure are my rituals." She is beauty-loving, sensual, independent, and emotionally intense. Taurus women like the colour of love, "red." 
Our pick for the Goddess of Love is Shyle Red Lace Off Shoulder Babydoll.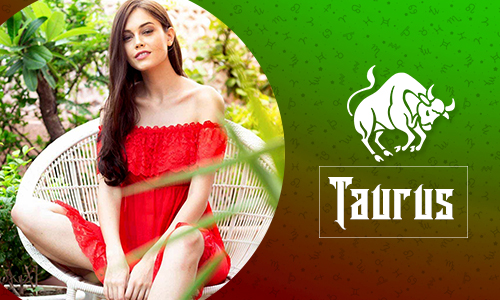 Gemini
A Gemini woman is charismatic, intelligent, and offers to see the wonders of the world. She is childlike and playful, like a colourful bird hopping from one branch to another, exploring the world. Intelligence and a strong interest are two of the key elements they look for in their partners.
Our choice for the intelligent woman is the Shyle White Broad Strap Bottom Lace Soft Modal Chemise.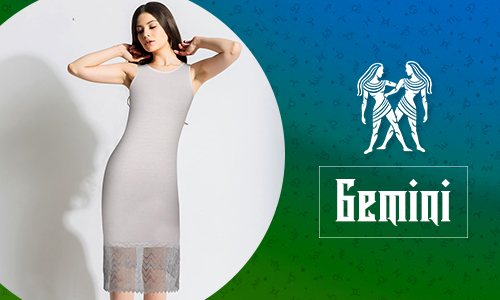 Cancer
A Cancer woman is emotional, nurturing, loyal, diplomatic, and ruled by the moon. Just like how a moon grows and fades, her moods keep changing. She loves being at home, surrounded by friends and family, and enjoys her retreat in a shell, like the crabs.
So our pick for this homey is Shyaway Island Paradise Blue Lapel Neck Full Sleeve Pyjama Set.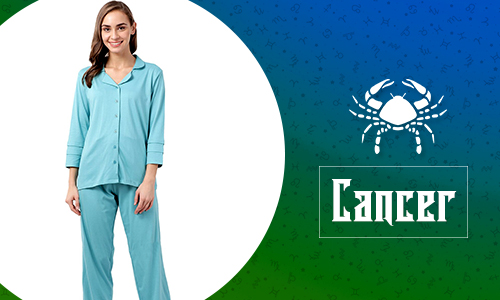 Leo
A Leo woman is strong, independent, and loves being in the limelight. They are loyal and stable partners. She like to show off their relationship in public and enjoy an extravagant lifestyle. They are usually the roses, champagne, and satin sheets kind of lover.
Based on this our pick for this lioness is Susie Sunshine Yellow Satin Neckline Padded Wired Bra.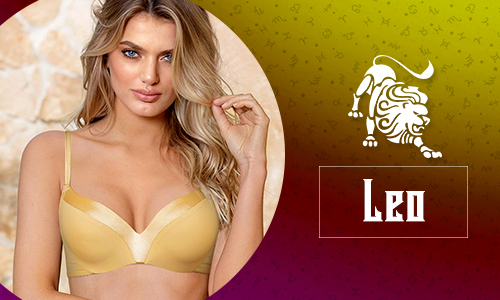 Virgo
A Virgo woman is ultimately beautiful and intelligent. She is very organised, intellectual, and creative. They are beauty in motion and poetry in devotion. Virgo woman is a traditional lover, so long-distance relationships work perfectly for her. She is very committed and believes a relationship is forever.
Our pick for this perfectionist is Taabu Delicate Blue Everyday Plunge Padded Wirefree Bra.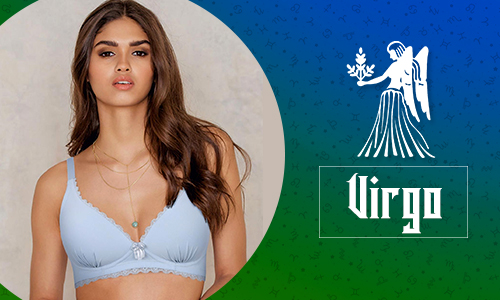 Libra
A Libra woman is calm and believes in balanced and peaceful relationships. She might seem a little lonely and detached at times. However, she feels secure when she is around the right person. Her trait is making others happy. 
Our pick for this happy soul is Susie Neon Orange Grey Stripe Print Cotton Push Up Bra.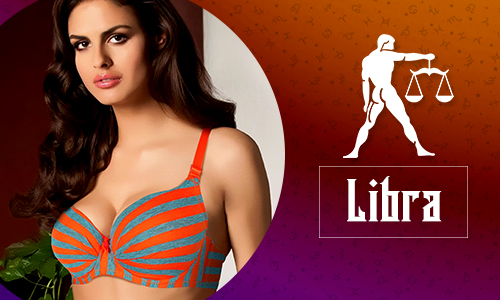 Scorpio
Scorpio women are emotional, deep, and often misunderstood as being harsh. They are determined and are in constant search of their soulmate
Our choice for this determined soul is Shyle White Meshed Lace Three Piece Sexy Babydoll.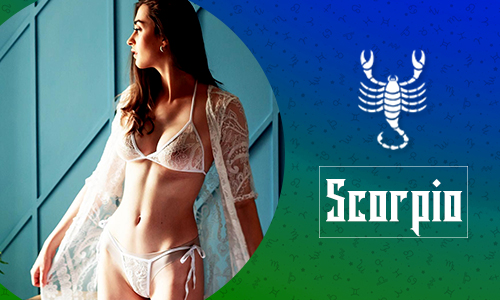 Sagittarius
A Sagittarius woman is carefree, adventurous, fun-loving, and free-spirited. She possesses a magnetic smile and believes in honesty. Her energy is contagious, and she is often found chasing love. She prefers to stay single for a long period of time until she finds the right person.
Our pick for this adventurous soul is Shyle Violet Off Shoulder Lace Babydoll.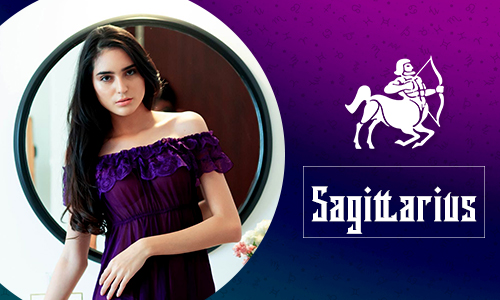 Capricorn
Capricorn women are sensitive, serious, focused, and hardworking. They often find themselves falling in love with their best friend. She may conclude a long-term relationship on the first date, or it may take her years to realise they love each other.
Our choice for this focused soul is Shyle Milkshake Lace Criss Cross Strappy Neckline Padded Bralette.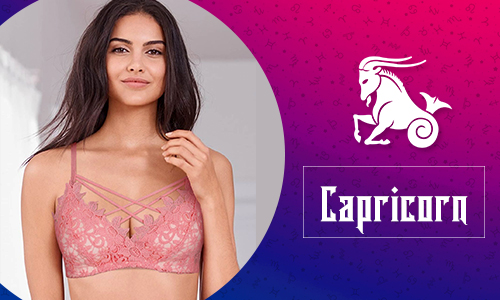 Aquarius
An Aquarius woman is charming, quirky, passionate, and brilliant. She believes in social justice and aims to contribute to cultural change. They are warm, sensitive, and engaged lovers.
Our pick for this charming soul is Susie Black Strappy Bralette Lingerie Set With Triangle Cups.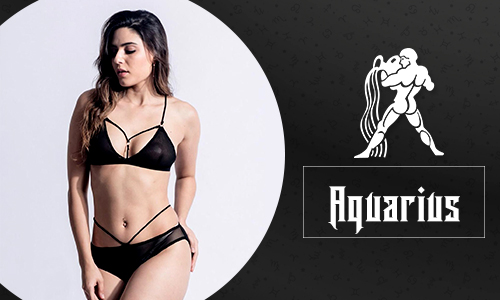 Pisces
Pisces women are generous, soft-hearted, and empathetic. They are romantic and have love fantasies. Pisceans will know what you exactly want even before you tell them—a guardian angel in disguise.
Our choice for this empathetic soul is Susie Chartreuse Lace Bridal Bra With Detachable Straps.