'Every outfit's soulmate is lingerie. Hence, never mess with lingerie rules'
Want to make your lingerie shopping easier and exciting? Learn these rules.
Lingerie is the most essential and special intimate apparel, like your outer garments. Lingerie will make you feel sexy, confident, and supportive. It also gives an extra dose of glam to your outfit. From classic stockings to corsets to lace lingerie, every piece of lingerie is designed to satisfy your requirements. Before you want to add new styles of bras and panties to your lingerie wardrobe, why not learn these lingerie rules to look confident no matter what you wear.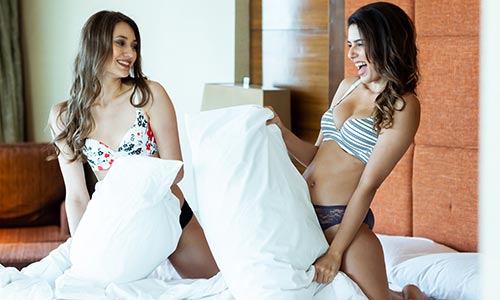 Ten Lingerie Rules that You Should Not Be Ignoring
There are some important lingerie rules women should swear by. Let's have a look at these lingerie etiquettes. 
Rule 1: Get Fitted by an Expert
Finding a well-fitting bra is tougher than finding a soulmate. Only a right-fitting bra can offer adequate support and comfort to your breasts. It is most important to know your size before you buy one. The best way to get the perfect fit is to get fitted by an expert. Wearing the perfect bra can elevate your overall look and also support and hold your breasts properly. 
Rule 2: Know Various Bras
Learning various types of bras and panties can help you find the right pair to match your outfits. For example, You must opt for plunge bras under your deep, V-neck tops or outfits. Seamless or bikini panties are ideal for bodycon dresses. Once you learn these different types of bras and panties, nobody can stop you from flaunting your flawless look.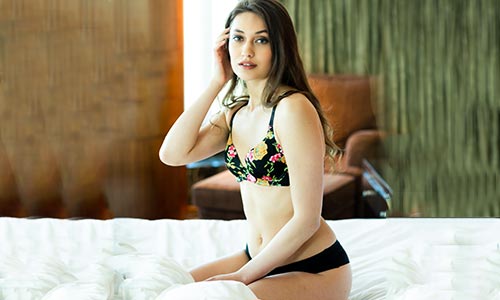 Rule 3: Measure Your Bra Size Every Six Months
A woman's body constantly changes. Measuring your bra size every six months can help you find the right size bra. You may have gained or lost weight. So it is important to measure at least twice a year to avoid wearing ill-fitting bras and welcoming discomfort. Most women opt for four different bra sizes in their lifetime.
Rule:4 Stock up Basics
Basics are life saviours!
Without basics, you can't manage those days when you are not sure what bra to wear with your outfits. Opt for nude, black and a go-to everyday bra and panties because they can be paired with almost every outfit from your wardrobe.
Rule:5 Always Have a Classy Black
 When in doubt, wear a black or nude bra!
Timeless black lingerie never goes out of style. A good outfit needs good lingerie. Only black bras and panties can complement your look in any outfit. Black is an iconic choice when it comes to lingerie shopping. You must own at least a black bra and panties to wear with your casual wear.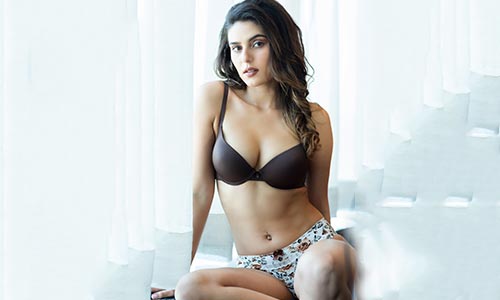 Rule:6 Experiment New Styles
Being bold and confident is trending now!
Aren't you inspired by watching reels of 7 days outfit challenge? From casual to traditional, Indian women have so many outfits to choose from. But every outfit deserves the right bra and panty. You can't wear a regular bra under a plunge neck lehenga blouse. Hence, you should know everything about the various types of bras and panties available in the market. Trying something new is not a bad idea. You can learn what bra is suitable for you or your outfit! Try some lace bras, sensuous thongs and baby dolls for special occasions. These lingerie styles not only make you feel glamorous but also make you more confident than ever.
Rule:7 Mix and Match Is Must
Don't stick with basics, try some vivid hues and delicate designs to elevate your style quotient. Basics are necessary. But you should have some stylish lingerie styles such as a balconette bra, lace panty, bralettes, bikini panties that make you feel special and gorgeous. You can either wear a matching bra and panty or try a printed t-shirt bra with a bikini panty.
Rule:8 Pay Attention to Fabrics
Choosing the right material according to the occasion is important. When you buy lingerie online, you should check the fabrics of bras and panties. Lingerie is made of nylon, cotton, polyester, Spandex and silk. Avoid wearing polyester during summer. Instead, look for breathable fabric like cotton.
Rule:9 Say No to Workout in Your Normal Bras
Normal bras are not for gyming!
A normal bra doesn't provide the support and comfort you need during your workout. Opt for sports bras that are mainly crafted to minimize your breast moments, reduce discomfort, wick away the sweat and keep you cool for long hours.
Rule:10 You Shall Discard a Worn-out Bra
Whether it is expensive or your current favourite, replace your bra every six months. Keep at least three to five bras and panties in rotation to maximize your undergarments' lifetime. You should be more careful while washing and storing your bras. Try to wash your undergarments separately.
It is time for a new lingerie set! Browse through our latest collection of lingerie from comfy to sensuous lace bras to look your best!