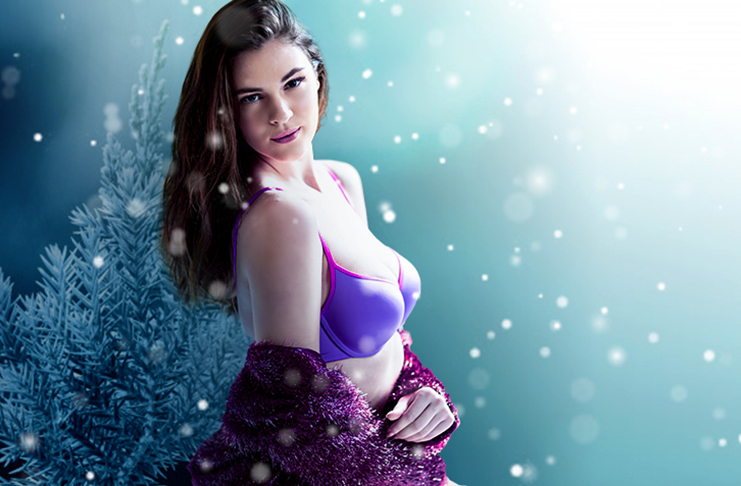 As the season of snowy roads and chilling winds is all set to paint the town white, it's high time we up the fashion game. Winter fashion is something women always look forward to and this year as well, we have clubbed some of the jaw-dropping winter outfit ideas for women from our lookbook. We also suggest amazing lingerie ideas you can complement your winter wardrobe with. So the next time you enter a shop that sells winter tops for women, make sure you also spend some time at the lingerie counter for some amazing styling options. Here we covered some of the best winter looks for women.
Top 5 Winter Looks for Women
It's that time of the year you can simply play the layering game without looking odd. Layer your Tees and shirts with oversized jackets or leather coats to look exceptionally stylish and posh all at once.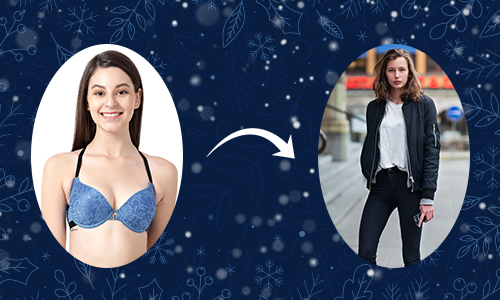 Lingerie Idea: Well, all thanks to those layers and layers of clothing, you basically can opt for any piece of innerwear of your choice. But, if you are keen on proper shape and support beneath all those layers, we suggest you go for a padded bra that'll deliver the look you want to flaunt.
Pick Those Turtleneck Sweaters
One of the fanciest pieces of clothing that'll keep you warm all through the winter are the turtleneck sweaters. This is in fact one of the most commonly opted women's winter wear around the globe.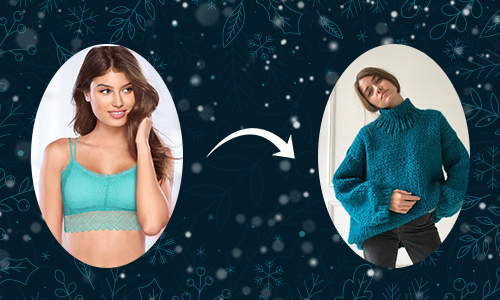 Lingerie Idea: Molded bras are the go-to lingerie styles for high-neck winter wear like these. Avoid non-padded and seamed bra styles if your sweater is going to be a figure-hugging one.
White Tee and a Faux Fur Coat
Today, we find faux fur coats in a plenty of different colors, textures, and styles. Needless to say, winter is the best time to show-off your furry look. Pick a white Tee, layer it with a faux fur coat of your choice and pull over the stone-washed pair of jeans to be the trendiest diva in town. Trust us, this will turn out to be one of the hottest winter looks for women ever!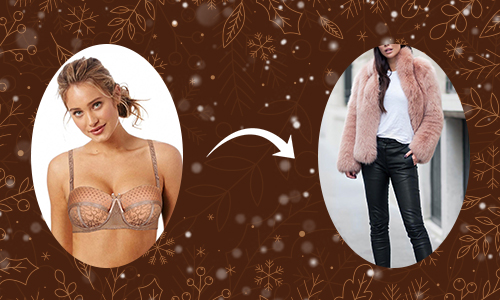 Lingerie Idea: Nude bras are the best partners when it comes to white Tees. Pick a nude bra that matches your skin tone and rock this retro look.
Here is an out-of-the-box winter outfit idea you'll love for its chic and classy look. You no more have to cover yourself from head to toe with innumerous layers of clothing. Instead, opt for a maxi gown in velvet or other fabric that will keep you warm. Stand out from the crowd with danglers earrings. Who says you can't accessorise your winter look?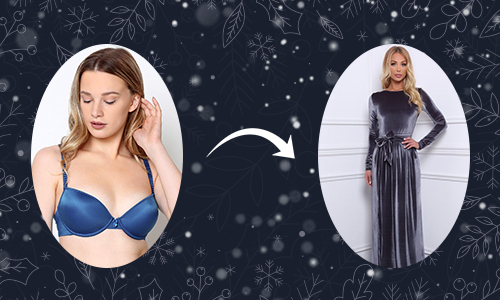 Lingerie Idea: If you plan to flaunt some sexy V-necklines, then pick push-up bras with good padding for a splash of winter glam.
Off-Shoulder Winter Dresses
Give a break to your monotonous winter wear and try out an off-shoulder winter dress.This outfit would be great for a winter dinner party with your loved one or a get-together with your office peeps.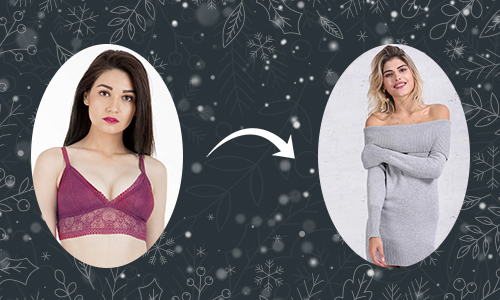 Lingerie Idea: Well, here's the twist. Stop looking for a tube bra. We suggest you go for a sexy lace bralette in this case. It might sound a bit off-beat, but adds a lot of element to your otherwise regular outfit.