What Is a Training Bra?
A training bra is a specially designed bra for young girls/ teens to support their developing breasts. It is the first bra a girl will ever wear and hence a training bra is usually tailored carefully to be comfortable, supportive, and fuss-free for practical day-to-day use.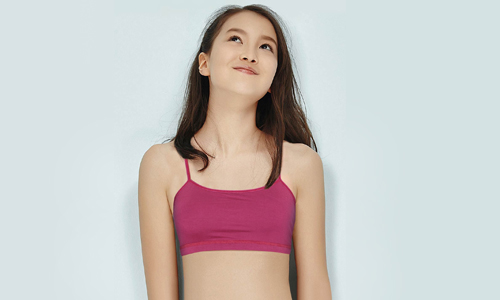 Purpose of a Training Bra
Training bras typically train young buds to get used to wearing a bra so that they are not overwhelmed when it is time for them to wear a regular bra with cups. Moreover, when teens are not guided properly on the importance of their first bra, there are chances they might experience neck, shoulder, and back problems in the future. Sagging breast tissues are also a common occurrence when the breasts don't receive enough support.
What Is a Bralette?
Bralettes, on the other hand, are soft, light-weight, and flexible pieces of lingerie that are mostly worn for style, and fashion statements. Unlike a training bra, bralettes can be worn by both teens and adults. Low in terms of breast support but ranks high in style quotient and acts as perfect loungewear as well.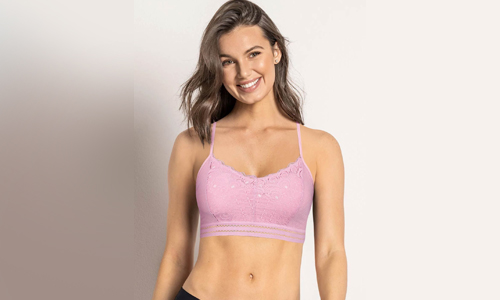 Purpose of a Bralette
Give your breasts a break by choosing to wear a bralette every now and then. Bralettes are easy to be worn and highly breathable compared to any other piece of lingerie/ clothing. A bralette can be worn for layering during beach holidays, or simply as sleepwear to lounge at home.
Differences Between a Training Bra and a Bralette
| | | |
| --- | --- | --- |
| S.NO | Training Bra | Bralette |
| 1 | Supports developing breasts. Worn by first-time bra wearers/ beginners | Less support as compared to a regular bra. Worn by both teens/ adults. |
| 2 | Comes with broad straps for comfort. Offers chafe-free bust support for young girls. | Slender straps either in lace or other light-weight fabrics simply to hold the bra in place. |
| 3 | Protects from stretching and sagging of sensitive breast tissues. | Very light support compared to regular bras/ training bras |
| 4 | Camouflages nipple prominence and gives a smooth finish beneath uniforms and teen wear. | Mostly crafted in triangular cups and hence, doesn't offer much coverage. Great for layering with plunging, and off-shoulder necklines. |
| 5 | Made of cotton blended with lycra or other elastane fabrics for stretchability. | Usually made of lace, mesh, and other slender fabrics |
| 6 | Padded/ unpadded based on the functionality. Training bras with removable padding are more common these days. | Mostly crafted with removable padding to swap it as outerwear and loungewear. |
| 7 | Wirefree finish to help beginners wear it with ease. | Usually wirefree. But now available in both wired/ wire-free styles. |
| 8 | Offers a uni-boob appearance as there are no distinct cups. | Comes with triangular fabrics that cover the breasts,  but no distinct molded cups as such. |
| 9 | Pull-over style innerwear. No metal hooks/ fasteners for clasping. | It could either be crafted in pull-over style or designed with hooks/ metal fasteners. |
Training bras and bralettes are completely different lingerie styles and serve different purposes. While bralettes can be worn by anyone irrespective of age/ bust size, training bras are recommended only for beginners/ first-time bra wearers. Make a wise choice and buy the one that suits you the best.