Constantly hearing about breast implants? Don't know what a boob job is? Get to know the types of breast implants, cost of each, problems, recovery, validity, and more in detail. 
Breast Implants Meaning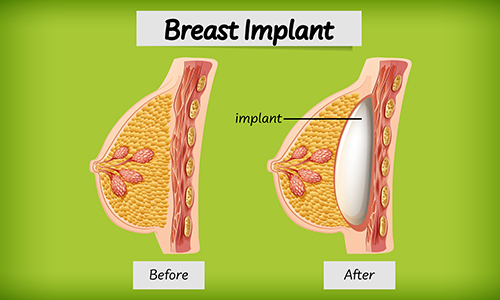 Breast augmentation and breast reconstruction have been around since the first World War. Doctors usually used ox cartilage, human fat, glass balls, wool, sponges, ivory, and anything that fitted inside in general. Such products had their own version of side effects and problems.
Breast implants alter the shape, size, contour, and positioning of natural breasts. They are used by women in the entertainment industry to look camera perfect, older women to lift up sagging breasts, mastectomy patients, individuals who go through gender-altering surgeries, and by anybody who wants to change the natural appearance of their breasts. 
At present, getting cosmetic surgeries and implants has become cheaper (comparatively cheaper) given the advanced technology and increased demand among young women who want to look perfect in their eyes.
Types of Breast Implants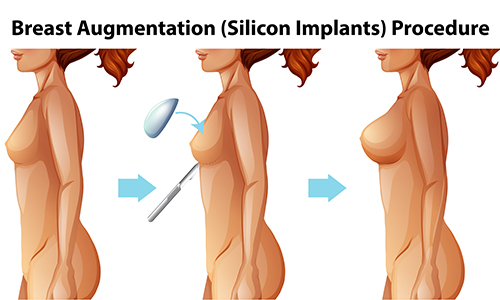 Currently, there are only two types of breast implants that are considered safe and long-lasting:
During this procedure, surgeons implant an empty bag into the breast. Once the said bag settles in its desirable place, it is filled with sterile saltwater. Women above 18 years of age are eligible to get breast augmentation i.e., increased size. While women seeking reconstruction i.e., change in shape can do it at any age.
Silicone implants are similar to saline implants. The only difference is, they are pre-filled bags containing thick silicone gel that are similar to breast tissue and human fat. Women above 22 years are eligible to get a silicone breast augmentation while reconstruction can be availed at any age.
Age Restrictions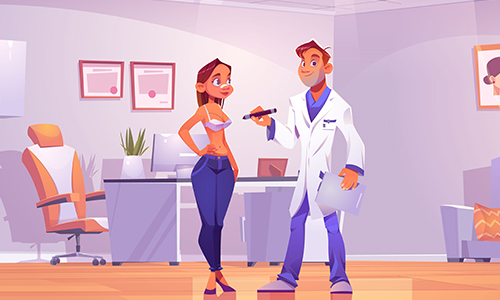 The age restriction on breast augmentation is placed because the availability of customised breast-shaped implants is scarce. In reconstruction, a woman forgoes her natural breasts in return for a new one. Thus, there are no age-related restrictions.
What Type of Breast Implants Last the Longest?
Both implants can last for 10-20 years but women often opt to change their implants within 8-10 years for bigger and better ones or for any other concern related to cosmetic surgery. Saline implants can be refilled if they get deflated over time. 
Breast Implants Problems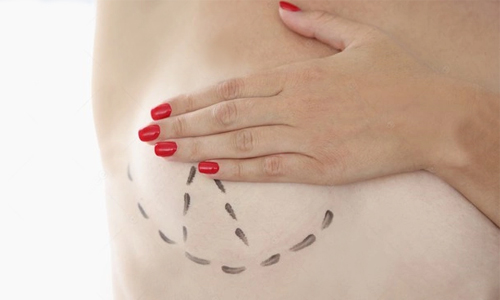 Everything comes at a cost! Here are few things you should know about the after-effects and care routines you will need to pay attention to:
Infection is the primary problem of any type of surgery

Pain and scar tissue can impact the shape of your breasts post-surgery

Loss of sensation is a temporary condition

Breasts will continue to sag 

Mammograms will be difficult

Routine MRI scans are essential for monitoring implants 

Breast-feeding can get difficult

Normal health insurances don't cover cosmetic implants

Removal and reimplants require additional surgery
Apart from the above, implant rupture is a primary concern of many. 
Saline implants often deflate and women can identify the rupture with their naked eyes. The released saline water doesn't create any health complications but surgery would be required to remove the shell and for implanting new ones (Only if you want to have another one).

While silicone implants cause a silent rupture that cannot be identified by just looking and touching the breasts. Though the silicone gel doesn't cause any health complications it can still cause pain, soreness, and stiffness. Surgery is required to remove the ruptured implants and you can get a new one if you wish.
Which Type of Breast Implant Feels the Most Natural?
Now that we have covered the surgical nuances and complications of breast implants, it's time to know how this new pair of breasts would feel after surgery.
Researchers say that women who got saline implants took time to adjust to the feel and jiggle of their breasts. Though touching them felt normal, squishing the implants felt unusual at first. 

On the other hand, women with silicone implants felt no change with respect to touch and feel, they even added that their partners didn't feel the difference and were just excited with the bigger and shapely pair. 
Cost of Breast Implants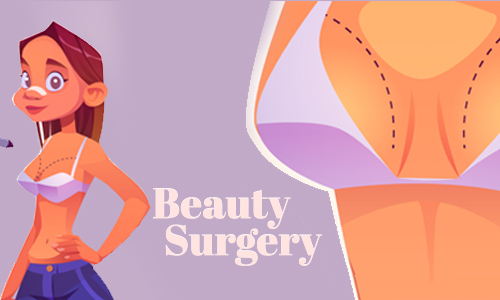 Brazil, Iran, Thailand, South Korea, and Switzerland are globally reputed nations when it comes to cosmetic surgeries given the number of women ready to go under the knife but you know what? India is also climbing this ladder at a faster pace. 
India is one on the top in the list of cheapest and best countries to get breast implants. 
The procedure cost ranges from Rs. 80,000 to Rs. 1,20,000 depending on the surgeon's experience.

The implants are worth Rs. 30,000 to Rs. 80,000 depending on the quality and quantity. 

Other charges depend on the hospital you choose.  
Note: You will require cosmetic-specific insurances as ordinary health insurances don't cover a dime of these breast augmentation bills. 
Contact your insurance agent to find out whether they cover breast reconstruction surgery post-cancer.
Alternatives
Having second thoughts about making a decision, don't have enough cash on you for breast implants? Scared about the knife and aftercare? Quit browsing for types of breast implants, Shyaway has got your beauty needs covered here. 
The minimalist approach to bigger breasts will be our level 3 pushup bras, maximizer bras, and butt enhancers! Invest in the lingerie of your choice to enjoy the perks of having bigger breasts and butt without going under the knife.