What Is a Sports Bra? 
Types of Sports Bra for Your Physical Activity :
Sports bras are specially designed to be worn during exercise. It is crafted in a way to provide ultimate comfort, fit and support. However, the main purpose of sports bras is to minimize the pain caused by breast movement during exercise or any physical activity. 
Nowadays women prefer sports bras over regular bras for everyday comfort because sports bras provide various benefits than regular bras. A sports bra gives you confidence, prevents breasts from sagging, crafting, and bouncing. It is also made with comfortable moisture-wicking fabrics. Apart from all the advantages, many women prefer sports bras because of the style and variety.
Types of Sports Bras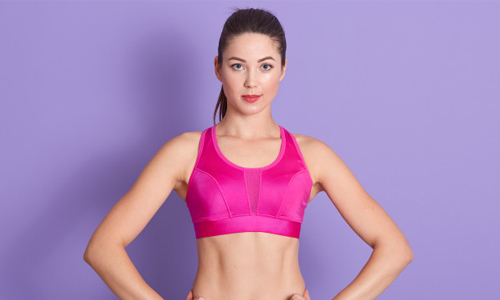 Choosing a perfect bra for your exercise is important. There are different types of sports bras in the market and each bra is designed in a special way. So obviously each physical activity requires a dedicated bra. 
Every Woman experiences bouncing during physical activity irrespective of their breast size. A good sports bra must provide great support, if you don't wear a sports bra during your physical activity your breasts ligaments might damage and stretch. Considering this, sports bras are designed in three levels of the impact levels. 
Depending on your physical activity you can choose your impact level.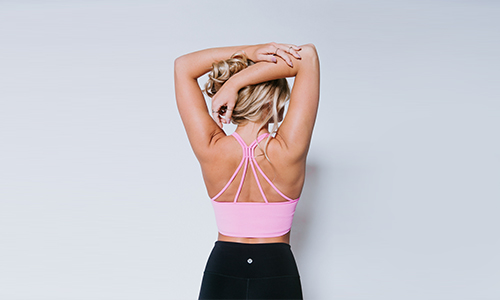 Low-impact – Low impact sports bras are specially designed for activities like yoga, walking and pilates. In simple words, you can prefer low-impact sports bras for activities that cause simple bounce. People with smaller breasts can also opt for low impact. 
Medium impact – Medium impact sports bras support activities like hiking, cycling, cross-training, and dancing. These bras snug your body and provide additional lift and support.  
High impact – High impact sports bras are designed for vigorous sports or physical activity that result in heavy breast bounce. High impact sports bras are best for physical activities like tennis, running, dancing, and skipping. 
If you have larger breasts you need more support even for lower impact activities on the other side if you have smaller breasts low-impact and medium-impact can provide you all the support you need. 
Sports Bra Types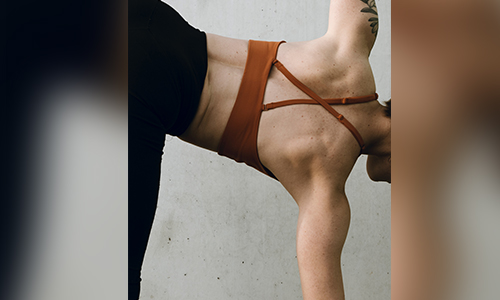 Compression

– As the name says compression sports bras hold the breasts in place by compressing them against the chest. These bras do not have inbuilt cups and are best for low to medium level impact activities. 

Encapsulation

– Encapsulation sports bras come with inbuilt and separate cups. Encapsulation bras mostly have underwire and different levels of padding. These bras are perfect for high-impact workouts; the separate cups in the bra hold your breasts in place and eliminate bounce and strain. 

Racerback

–

Racerback sports bras

have shoulder straps that form a Y shape in your back. Racerback is good for medium to high-impact physical activities. Racerback is one of the most popular sports bra styles. 

Teenage sports bra

–

Teenage sports bra

is best for active young girls and teenagers. Teenage sports bras provide great support and confidence for tender developing breasts.  

Criss-cross

– These bras have criss-cross straps at the back to provide firm support. These bras are best for activities like tennis and weight lifting 

Pullover

– Pullover bras are similar to tank tops. They provide ultra comfort and are suitable for smaller cup sizes and lower-impact activities. 

Padded

–

Padded sports bra

adds volume and enhances your shape without compromising in shape and support. Padded bras are best for medium to high-impact activities.