Did you buy an off-shoulder dress out of curiosity for this Diwali? Are you planning to abandon the shimmering dress because you don't know what to wear underneath? Don't be confused ladies! A strapless bra is all you need.
Why not! Traditional look with a twist
If you are a person who prefers the traditional look but still want to give it a touch of modernity, why not try off-shoulder high-low top with a palazzo or a netted lehenga with sleeveless blouse and dupatta. Show off some skin and that palazzo you purchased with an alluring look.
The celebration of lights is right around the corner and it's the season of festivals and wedding, and of course, it's ethnic wear season. So for this Diwali, break away from the ordinary fashion styles you generally pick. Rather explore different avenues with the trendy new look blended with traditional look.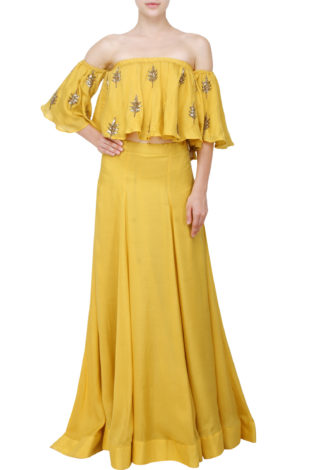 How To Buy A Strapless Bra:
It's all in the band
Look for the right features- There are a lot of tricks to choose and wear the perfect strapless bras!
You can consider going down on a band size or even purchase a bra back extender which will be very useful at times. A supportive back band will remain as your best friend to ensure the strapless bras stay put. They can offer adequate support as long as you choose the right size!
Silicone material which will be present inside the cup will do it's work nicely and will keep the breasts properly inside.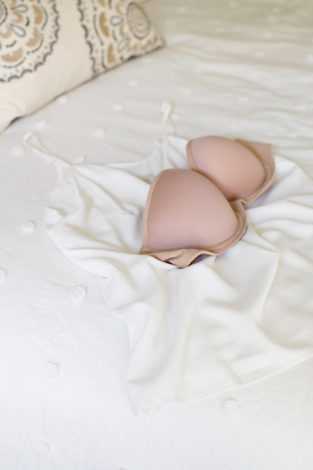 The question here is how to wear a strapless bra– Ladies, do not neglect wardrobe essential. A strapless bra is an important piece in your closet. If you have the perfect strapless bra, you can always welcome off-the-shoulder, one-shoulder, no-shoulder tops at any time. Sometimes they lack support, they can be uncomfortable, repeatedly sliding down. But a good strapless bra provides as much support and lift as a regular bra, It's lined enough to cover the nipple area. No need to make any sacrifices here.
If you're someone who only pursues the latest trends and you still want to paint this Diwali with a traditional bash, you can blend and match printed palazzos with a differentiating off-shoulder top for a sassy look. The key to stand apart is to combine the correct fashion trend with the correct ethnic outfit. Get that edgy Western cum Eastern look.
Here Are Some Best Bras To Wear With Off- The-Shoulder Tops 
Strapless Push up Bras: Those who are looking for the perfect Strapless Push-up bra, these are the benefits you get- it helps in bust shaping, supports and lifts the breasts. It also comes with detachable straps so that you can wear it with normal wears like t-shirts and churidar. Experience the versatility and comfort of this amazing bra. A push-up bra cannot just slip off your breasts, because it's not made that way.
Strapless Bridal Bras: Finally, everybody knows how much a wedding is significant to a woman. She will flip flop across the world to find the right accessories. And a strapless bra is a must, because you will be in a beautiful white wedding gown and showing the beautifully perfect neckline of yours. There plays a vital role in a strapless bra. 
Strapless Padded Bras: Choosing a perfect padded strapless bra will give you a nice, rounded silhouette. It can be anything, a t-shirt, designer saree or even a party wear. It will look gorgeous under any outfits.
Your closet can be filled with lots of cool outfits and accessories, but without a strapless bra, it's incomplete. And we have the perfect guide for you on how to buy a strapless bra online for Diwali, Shyaway online store has the best collections of all time from best brands. Be it be a saree or a t-shirt, we have all sorts of lingerie collections. A supportive strapless bra is a rare piece in your wardrobe and all the off-shoulder tops depends on this strapless bra. So choose wisely.