What Are Bra Extenders?
Bra extenders are basically a tiny piece of fabric that helps to extend your bra band. They are designed to make it possible for women to find their perfect bra size. An eye closure secures the band to your bra's existing hooks so you can easily extend the length of your bra. The purpose of this accessory is to make the bra band fit you better.
How Do Bra Extenders Work?
You can use the bra extender to elongate the bra band if you feel your band size falls in between two sizes. Take a bra extender and place the hooks of it in the eye closures of the bra you are going to use. That's it, the bra is ready with more band length.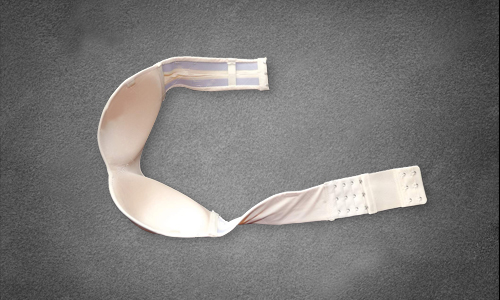 With the bra extenders, you will gain the option of extending your bra band and adding more hook options to your bra.
Who can use a bra extender?
If you fall between two band sizes and cannot find your right fit. 

It can be a great option if you are experiencing weight fluctuations.
Pregnant women can use the extender to increase the longevity of their bra.
You should be able to wear your bra more comfortably once you have your bra extender on. If you feel your bra is in good condition but the band doesn't fit you well, consider buying them rather than throwing it away.
Conclusion
Hope this blog has helped you understand what bra extenders are. Shyaway has lingerie accessories including, bra bags, nipple covers, shoulder straps, and laundry bags.