If you haven't heard about the bralette bra trends then for sure, you must be wondering what is a bralette bra? and what are the benefits of a bralette bra? A bralette bra is lightweight both inner and outerwear which is soft, breathable and easy to wear. Read on to know the complete details about bralette bra. Below you will find what is a bralette, its types, benefits, pros and cons and the most essential style guide for bralette bra.
What Is a Bralette?  
A bralette is a lightweight bra designed particularly for comfort and support to your breast. It helps to retain the natural shape of the breast as there is no heavy padding. Yes, bralette bras are wire-free and they don't have moulded cups or padding, hence bralettes can also be used as an everyday bra. Bralette is an expanded designer version of Sports bras.
Benefits of Bralette Bra
Bralette bras are made especially for people, who love to be in the comfort zone without sacrificing their stylish look. Here are the benefits of bralette which provides you with the perfect shape, support, comfort and stylish appearance.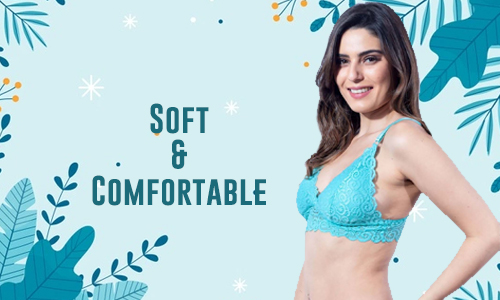 Bralettes are made of lightweight materials like cotton, lace and satin. So it will be very comfortable to wear under any costumes. Comfort is one of the major factors, that's why people opt for bralette over normal bras.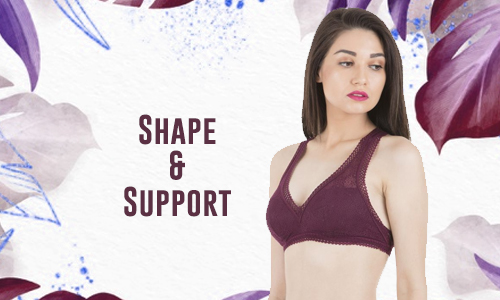 Bralettes are non wired and lightly padded. So it helps to retain and portray the natural shape of your breasts. Bralettes don't lift your breasts as they don't have stiff cups or padding like normal bras.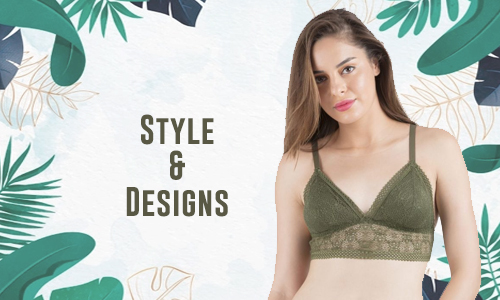 Bralette bra comes in different styles, designs and colours, which goes well with all types of outfits. Let it be casual or formal, bralettes can be paired with any type of costumes. Bralette comes in different types, which helps to show off your beautiful costumes when paired with it.
Pregnancy & Breast Surgery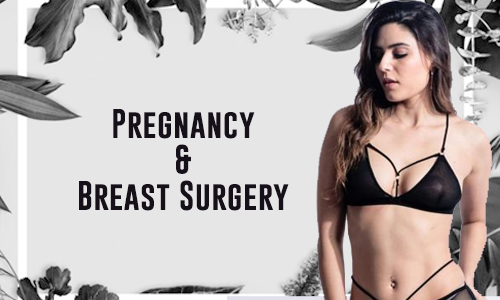 Bralettes are unstructured, stretchable and they do not know they have padding. Hence it is a perfect fit for women during pregnant and surgical times. Bralettes can accommodate you well during pregnancy, as you may undergo hormonal changes and fluctuating breast sizes. Bralettes are the best option for breast cancer post-surgical lingerie as they are gentle on scar-tissues.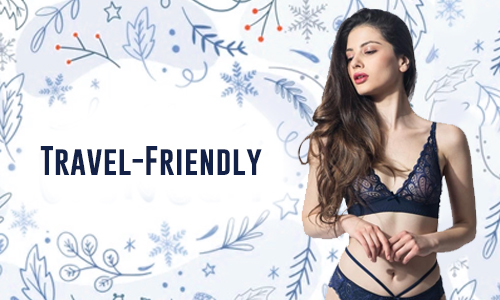 Bralettes are made up of breathable fabric, hence it is a great pick for travel. It also prevents you from tissue damage and helps you to move around freely. Lace bralette bras can be used as a crop top/ tank tops with sheer outfits and denim jackets which gives you a casual look.
Types of Bralette 
One of the famous benefits of bralettes is its unique cuts and designs. There are several different types of bralette with unique styles and patterns. But the most common and traditional one is a triangle-shaped cup, but it does not provide enough coverage.
Underwire Bralette
Cage Bralette
Plunge Bralette
Padded Bralette
Plus size Bralette
Lounge Bralette
Sports Bralette
Outfit Ideas with Bralette
The main and foremost benefit of bralettes is its fashion reasons. Bralette comes in different styles and materials, hence it can be paired up with any outfit. From loungewear to the office suite, bralette goes well with every costume. Bralettes is an all-rounder and it can be styled up in multiple ways.
Longline bralette with jean shorts
Cage bralette under sheer tops
Transparent bralette under a dress
Racerback bralette under a sweater
Lace bralette with a denim jacket
Padded bralette with a leather jacket
Strapless bralette as a tube top
Sports bralette with yoga pants
Lace bralette under a knitted dress
Plunge bralette with a cardigan
Racerback bralette under a low back sweater
Pros of Wearing a Bralette  
One of the important reasons people go behind bralette is comfort.
Bralette can accommodate fluctuating shape of the breast during pregnancy.
As bralettes are wire-free, they are a perfect fit for post-surgical lingerie.
Bralette Bras are a perfect match for travel and vacation.
From sultry night wears to blazer suits, bralette can be paired with any outfit.