For the newbies

The rabbit ear bra resembles the silhouette of a bunny rabbit. Otherwise, it has nothing to do with rabbit nor has any association with a rabbit or whatsoever.
The rabbit ear push up bras are self-adhesive bra tapes. They are able to lift up your breasts without the straps and bra bands found in regular bras. You can wear it instead of a push-up bra! It gives the lift and cleavage just like a push-up bra minus the straps and band. Multiple benefits! As these bras are made of medical-grade material it is skin-friendly. It is suitable for all skin types. The cups are made of soft spandex lightweight fabric which is fixed to cup-shaped silicon pads. These pads are stenciled out to have holes for better comfort and breathability. The adhesive part of the silicon pad sticks onto the skin once it's applied. It comes off only when you take it off by pulling down the rabbit ear tapes.
Benefits of Rabbit Ear Invisible Bra
Good thing about rabbit bras is that you can decide the lift level. You can stick the ear strap as high as you want to have the desired cleavage.
As the silicon doesn't cover the sensitive nipple area it is comfortable to remove the bra.
It has a strong adhesive. You can use it over and over again without affecting its performance.
It is water-resistant. Hence, washing and sweating don't affect the adhesive on the bra.
The cup edges are thin and have a thicker center. So, it gives a natural shape and adds some volume.
How to wear Rabbit ear invisible pushup bras?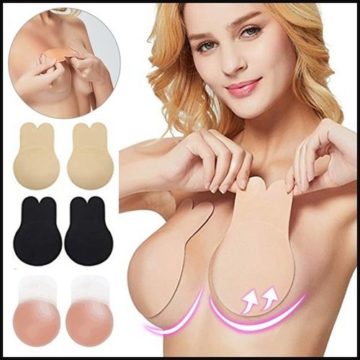 Like for any stick-on bra make sure that your skin is dry while wearing the bra.
Position the cup on your breast and lift your breast with the rabbit ear strap. Stick the strap at a position depending on the desirable lift level. Bra your other breast up in the same manner.
What dresses you can wear with the invisible bra?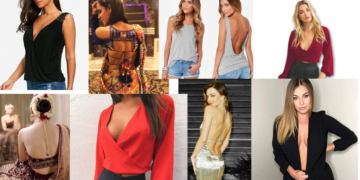 You can wear deep necklines like v neck dresses and even a single button blazer on this bra as it is absolutely invisible. This bra will lift your breasts and create cleavage like a well-fitting push up bra, at the same time gives a no-bra look. You can wear deep neck saree blouses and backless tops too without worries as there are no bra straps and bra band.
How Rabbit ear Invisible bra is different from other stick-on bras?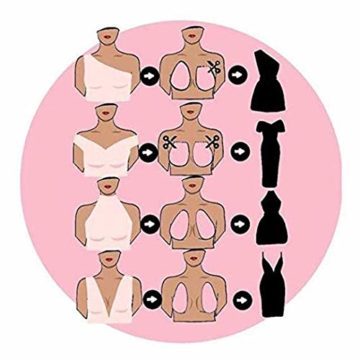 You can customize Rabbit ear invisible bra and can wear it in multiple ways.  Other stick on bras usually creates cleavage. But rabbit ear push up bra especially lifts your breasts up while creating cleavage. Also, the rabbit invisible push up bra claims to work for almost all the cup sizes. Regular stick on bras might not cater to all sizes. But Rabbit ear bra gives ample support with its design and fit almost all sizes. The adhesive is strong and durable.  It is water-resistant hence sweating and swimming do not make it slip off.
Sizing of Rabbit ear push up bras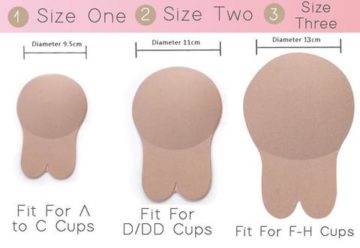 The sizes are available in centimeter. For this bra, sizing is not like for regular bras. However, if your cup size ranges from A to C, you can go for a 9.3 cm bra size. Try 11cm bra if your cup size ranges from D to E. Wear a 13cm bra if your size falls between F and G. It is available in black, white, and nude shades. Some brands offer animal and floral prints also.
Conclusion
Choosing a rabbit ear bra is based on your comfort and occasion. It might save your day while wearing a sexy plunge neckline dress. It may not be a good choice for other apparel. It is an improvised version of a stick-on bra. We love to stick on bras for the sexy support and comfort they give with no straps peeping out of our apparels. But I am skeptical about peeling a strong adhesive tape bra off against our soft and supple breast skin. Once in a while, on special occasions a rabbit ear push up bra is a great alternative. But it is definitely not a replacement for your regular bras.