Ask anyone to label the underwire bra. Bras are complex garments, and it can really take a few hours to design and create a single bra. In this blog, we will discuss everything about bones, the purpose of boning in a bra, and their benefits.
What is Boning in a Bra?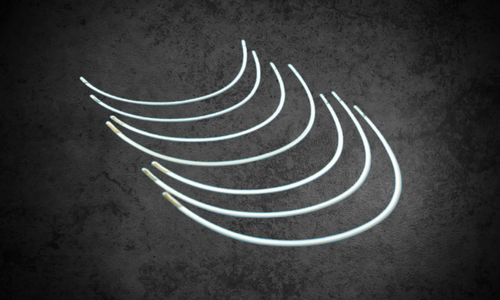 Bones are flexible and strong, often made of steel or plastic. They are available in different shapes, types, and widths to suit your needs. Boning is a sewing technique that fixes bones into a seam. It will stabilise and hold the fabric together. Boning also creates a vertical structure and prevents them from folding in. Designers use bra bones to maintain the shape of a bra and keep it wrinkle-free. Long-line bras, wired bras, and bridal bras often come with bones.
Where are Bones Commonly Used in Garments?
Boning is more often used in corsets, bustiers, swimsuits, strapless bras, bridal gowns, and so on. It is also used in necklines, side seams of a bra, armholes, and hemlines to give a good appearance. Using the right type of boning gives the fabric a nice structure and prevents it from stretching out and tearing. They keep pleats and folds in place and also prevent necklines from sagging. You may even find bones in the collars of shirts and dresses.
How are Bones Added to a Bra? 
Bones are commonly placed at the side seams to keep the vertical structure of the bra in place so that it doesn't collapse. They also allow the bra to remain smooth on the body. Desired types of bones are sewn with a seamed casing that reduces the risk of poking. They are also used along the edge of the seam near the bra wings to prevent it from curling. You may find them in the underwires for additional support and lift.
The Benefits of Boning in a Bra
Keeps the bra from riding up
Prevents wrinkling and folding
Secures the bra
Maintains the shape of the bra
Supports the bra
Gives a stable look
Types of Boning
We thought it might interest you to know more about the types and features of boning.
| | | |
| --- | --- | --- |
| Type & Description | Features | Uses |
| White Steel: A nylon-coated spring steel bone. These are easy to bend and twist. | Rigid and strong. | Perfect for corsets. |
| Featherlite Boning: Made of durable plastic and cannot be sewn into curves. | Flexible, supportive, and prevents the rolling of fabric. | Suitable for lightweight garments. |
| Flexicurve Boning: Lightweight flexible plastic bones that can curve easily and fit the torso comfortably. | Flexible, easy to sew. | Works with corsets, bustiers, and strapless bras. |
| Plastic Boning: Often used to shape bras and other clothes. | Makes your bra comfortable and fits better. | Suitable for an underwired bra, bridal, and designer bras. |
What is the Purpose Boning? 
Boning creates small divisions and intervals on the bra to make it fit comfortably around your bust and give it a neat appearance. Technically, the purpose of boning in a bra is to secure, hold, and shape the bra to give it a neat appearance and the desired fit.
Did you find this information useful? Do share it with your friends!
Read next – How does the centre gore of a bra fit?