What is a bralette bra? What is a wireless bra? If you are wondering what is the major difference between a bralette and wireless bra? Then this blog is for you. Today, you will get to find the answer to all your confusion regarding bralette vs wireless bra. Well, in some aspects both have some similarities. Whereas bralette is also a wire-free bra and people who want a lift to their breasts can't opt for these types of bras. Let's dive into the blog to find out the difference between a bralette and a wire-free bra.
Bralette Meaning
Wire-free or lightly padded bra cum crop top. A bralette is also known as a soft bra, which is designed without wires and it is unmolded, that is there are no moulded cups or padding, so there won't be so much support. There are also few bralettes that come with padding to provide extra support for large-busted women. In recent years this bra has become a great sensation because of its lacy straps and flaunting neckline. Nowadays they also come in more detailed designs and materials.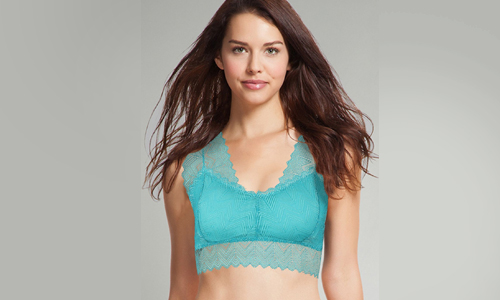 Usage and Occasion
Is there any rule that you should wear your bra only underneath your clothes? No, it is not like that. If a bra is so fashionable as a bralette you can also wear it to be seen.
Pair it up with a leather or denim jacket to look great without much effort. You can also wear it under the sheer, mesh, or transparent tops to get a snazzy look.
Breast Type and Size 
Bralettes are comfortable for every woman but it is more suitable for small-breasted women. It is also supportive for enlarged breasts as there are a few varieties of padded bralettes.
Wireless Bra Meaning
A soft-cup bra without underwire.
A Wireless bra is also known as a non-wired bra, which has no wire insertions inside them. You can also use a wireless bra as a regular bra as they are softer and are easily adaptable to the natural shape of the breasts. People who are looking for a soft and normal-fitting bra can opt for this wire-free bra as it won't enhance the natural shape of your breasts.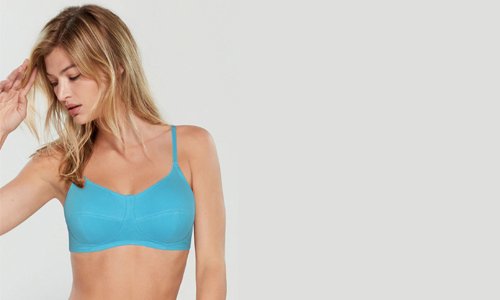 Usage and Occasion
The wireless bra can also be used as a regular bra or a padded bra. You can also wear a wire-free bra under any casual and regular outfits as there are so many wide varieties of wire-free bras with unique patterns and designs.
Breast Type and Size 
Wirefree bras are suitable for all types of bust sizes and shapes. Wirefree bras can be used by women with larger breasts who dislike wires.
Difference between a Bralette and Wireless Bra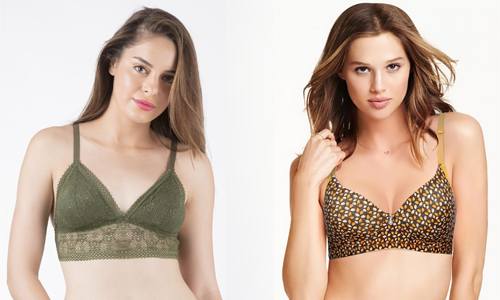 Bralette Vs Wireless
Bralette Bra 
Wireless Bra
Benefits 
Light support and it is unmolded
Light support and maximum comfort
Usage 
As a crop top

Regular bra

Regular bra

After Surgery bra

Style ideas
Pair it up with a denim or leather jacket.

Under sheer or mesh top.

You can wear it under any casual outfit.
Breast Type 
Suitable for small-breasted women

Large-breasted women can opt for padded bralettes.

Suitable for both sizes.

But it is most suitable for women with larger breasts.

Types 
Strappy bralette

Lace padded bralette

Removable lace padded bralette

Wirefree adjustable bralette

Crisscross  padded bralette

Wirefree racerback bra

Everyday wire-free bra

Casual non-padded wire-free bra

Seamless lace wire-free bra

Satin finish padded wire-free bra

Pros 
Comfortable and can be used as fashion attire.
Elevates the natural shape of your breasts
Are bralettes comfortable than wireless bra?
Both bralette and a wireless bra are comfortable and both have their own benefits and pros & cons. People choose one bra over the other, not because of the quality of the product, it is about their own personal preferences. Break the myth of wire-free bras are only for small-breasted women. The truth is people with enlarged breasts can also opt for wire-free bras.
There are no major differences between the Bralette bra and wire-free bra where both are non-wired and they both can also be used as regular wear, casual and edgy outfit. But one of the major advantages of a bralette bra is it can be used as a crop top and fashion wear.