Coming across the woman curve-makers, there raise many misconceptions. Some thinking push-up bras won't work for a full-busted woman, merely complementing medium or small bust sizes. While others assume that these bras are considered to be ill-fitting or harming ones. Well, whatever the media or false advertisements circulate, the benefited women have come up with many positive profiles that are greatly admired and appreciated in concealing the bare challenges. Contrary to popular beliefs, the push-up bra has become the greatest ever fashion invention of Louise Poirer, a Canadian in the year 1969, designed in replacing girdles. Thereafter this wonderful lingerie piece has been the wardrobe weapon for millions of women all around the world.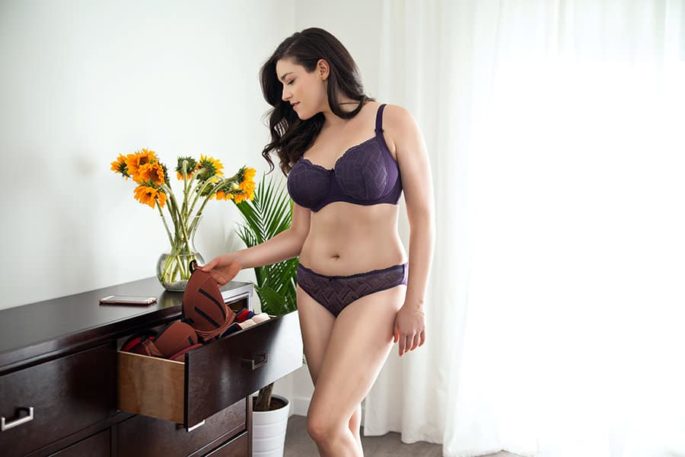 WHY SHOULD YOU WEAR A PUSH-UP BRA?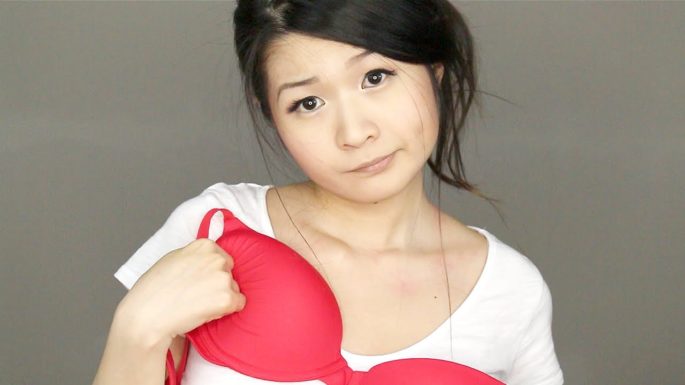 Before selecting the apt push-up bra, one must know the purpose of it. This fashion insider has angled cups and side paddings that push the bosoms upward creating a buxom silhouette. Erasing the myth of push up bra, this bust-booster is preferred by both petite and large-busted women in getting the youthful and natural rounded profile. To tell about the main features of this trendy brassiere, the coverage, padding level, comfy-making fabric and the indeed the charming detailing are highlighted.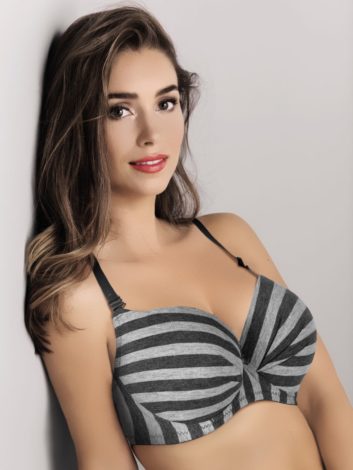 This flirtatious lingerie piece has angled balcony-demi cups giving a sexy glimpse to petite or medium breasted ladies and also rarely comes in fuller cups providing extra support to full-bosomed ladies.
Offering extra cleavage and enhancing beauty is possible through the levels of uplifting pads. The pads are usually made of soft fabric, foam, gel, water, and silicone. It doesn't matter your chest size is small, medium or large; choosing the right padded bra is sure to boost your confidence level. You will come across level 1, level 2 and level 3 paddings that differ in lift and cleavage.
WHICH TYPE IS RIGHT FOR YOU?
We might think that push up bra is a separate type like other normal bra kinds. But in reality, under the cover of push up, comes diverging category. While shopping for any fancy bra, comes the padding within it. This shows that you have a lot of options to choose from. Despite the plethora of bras pro the bust enhancement, a few choices are very modest and available in online lingerie markets. Amazing right! Let's try over the best suiting our bodyline.
Moulded Push-Up Bras– This pretty bra comes with age-defying top shaping pad technology offering ideal lift and shape to the breast. This type of moulded bra is commonly used by all-sized women. The graduated contour cups are customized by underwiring's enhancing the curve. Comfort and support are provided through the smooth underarm and wing construction.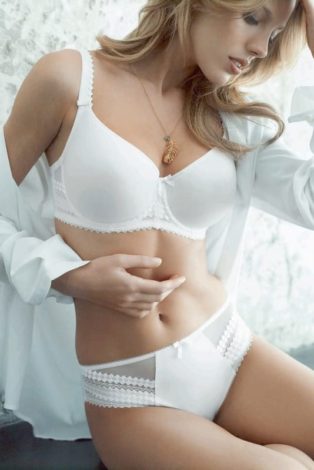 Padded or Underwired Bras– We all know the magic tools hidden behind the push-up bra, yes! The padding and underwire. You may take these two tools as two different bras. The Padded bras are defined with lined cups causing the breast to appear larger than ordinary bras. The soft pads are so comfortable and secure to use. The underwired bras are soft supportive bands structured beneath the cups offering perfect support and silhouette. Some push-up bras come with under-band while others remain wire-free in featuring. Based on the bra construction, features vary. Before choosing your apt one, consider the outcome and choose wisely. Do you want bust-lift or bust-enlargement or both?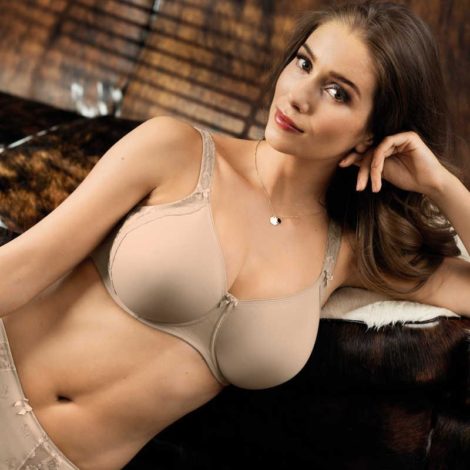 Sexy Be It the Front-open Bra– While walking gorgeously in your favorite deep neckline dress and suddenly your bra peeks out. How does it feel? Disgusting isn't it? Get thrilled in finding yourself with stylish yet sexy front open push up bras that are designed especially for plunged gowns and woman tried of back closures. This user-friendly bra has a front clip or spin trick that is made easy for ladies to fasten and remove. This bra is fabricated in soft fabric offering ultimate soothe and support. The specialty of this fashionable lingerie piece lays on its racerback stylings. Detailed in luxurious lace or playful straps, the bra band fills design to the back giving flaunting appeal.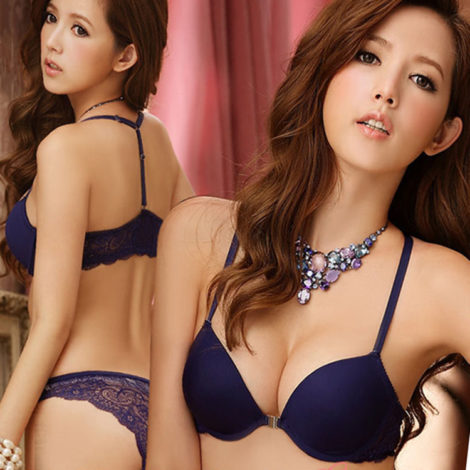 Clearly now, you will have a fair idea on the types of push up bra and which one suits yours perfectly. You may benevolently check on our site Shyaway.com for the best-selling sexy and enchanting push up bra. Last but not least, I like to strike a chord for you, "Ever owner has the perfect BRA made just for HER", hoping this lead you to the ideal one.