There are a few things to consider before gifting lingerie. First, you should really know the person—a friend, sibling, partner, mother, or bestie. Second, the person should actually like lingerie. Third, you need to peek into the recipient wardrobe for sizing and styles they normally wear. The secret to good gifting is to find something more thoughtful than suggestive. How do you gift lingerie if you aren't sure? We have a solution. If you fail at Shyaway gift card is the ultimate present.
10 Reasons to Choose a Shyaway Gift Card
1. You Can Easily Stay on a Budget
When you buy lingerie gift cards, it's easier to stay on budget. You can choose the value of the card and place your order. You don't have to worry about spending just a little bit more for that perfect lingerie.
2. Save Time
You don't have to spend hours on the internet searching for the right bra. You can quickly order a Shyaway lingerie voucher and send a lingerie e-card to the recipient at any time. Holiday hours, store closures, and delayed deliveries do not matter at all.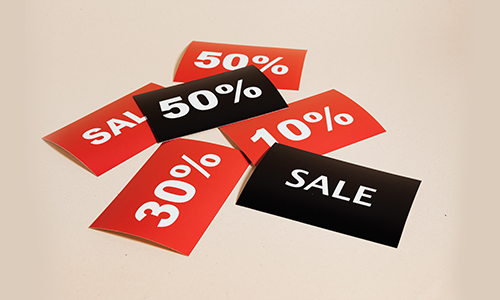 3. You Can Save More with Discounted Gift Cards
When you buy lingerie e-cards from Shyaway, you get a discount off their face value. For example, if you buy a gift card worth Rs. 2000, you will get up to 5% off. So, you pay only Rs.1900. You can also use Shyaway Rewards points to buy gift cards.
4. It Saves You from Choosing the Wrong Gift
It can be frustrating to find out exactly what your loved ones want. Especially when it comes to lingerie, everyone has their personal choices and preferences. It becomes embarrassing when you gift them a nursing bra only to realise they are no longer breastfeeding the baby and are now into postpartum fitness. If you want to gift lingerie to a new mother, our lingerie ideas for different types of moms might help.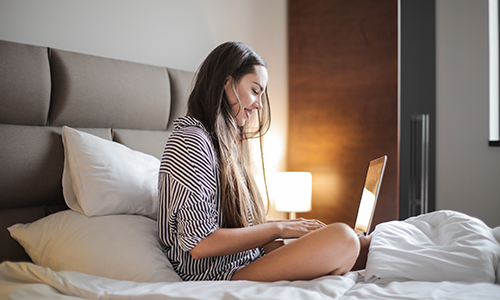 5. Give Them the Luxury of Choosing Their Own Lingerie
They have the freedom to choose whatever they want, and you don't have to stress about finding something perfect for them. Shyaway sells everything from bras, panties, and sportswear to nightwear and lingerie sets. So, gifting Shyaway lingerie vouchers is the best way to help them choose their own gifts because their choices matter too. Isn't it the best way to show affection to someone you love?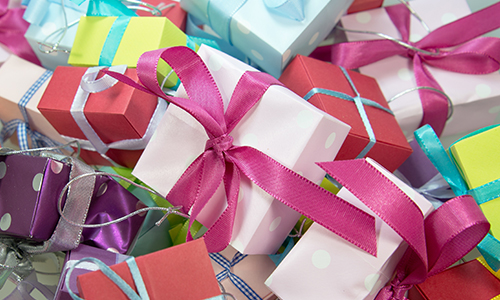 6. Shyaway Gift Card Gives Her the Experience She Will Cherish Forever
The idea of gifting your loved ones with experiences is truly great because it will be something they remember for a lifetime. A gift card allows her to choose what to buy. She gets a chance to explore more styles, colours, designs, patterns, and prints. Browsing lingerie is a great experience, and she will really feel special about it.
7. Giving and Receiving Are More Fun
Personally, if someone gave me a gift card to my favourite store, I'd like to browse around and pick my favorites. If you know the person well, it is always fun to give them a Shyaway gift card because they will enjoy picking out bras and panties for themselves.
8. Gift Cards Can Be a Practical Gift
For those who never spend money on luxurious lingerie, give them a Shyaway lingerie gift card from which they can purchase something awesome.
9. Easy to Present Attractively
No one is ever disappointed to receive a gift card. It adds a personal touch with personal messages. It will feel like a very personal gift.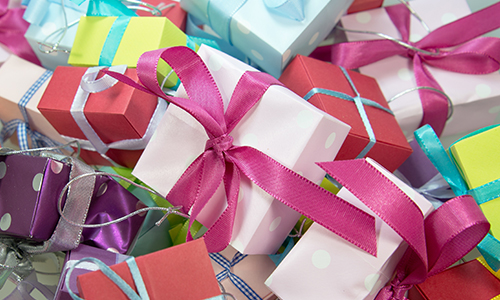 10. It's Environment Friendly
Finally, a gift card is not just an unwanted gift that ends up in the trash. It can assist in purchasing useful products without wasting anything.
Don't spend all your time being choosey over gifts. Save yourself the trouble and just go for a lingerie gift card. It will make everyone happy.
Read Next – Best lingerie for every woman in your life.