Though the term quarantine wedding is a bit off-putting, couples have slowly started accepting reality. Safety is the need of the hour and hence, the simpler your quarantine wedding is, the safer are the people who participate in your ceremony. But, that doesn't mean that you should give up on fancy outfits and dreamy photoshoots. In fact, there are brides who have slayed the quarantine bridal look by flaunting their wedding outfits with matching face masks. Shyaway is here with its newest launch of best bridal bras that are just perfect beyond words. Let's catch what's in store for the bride of today!
Perfect Bridal Bras for Quarantine Wedding
1. Susie Turquoise Lace neckline Satin Balconette Bra  
This elegant turquoise bridal lace bra is one of the exquisite pieces of bridal lingerie from our collection. The cups are fitted with poke-free underwires for that perfect lift and contour. One of the gleaming highlights of this bra is its beautiful blend of satin and lace fabrics to offer an ethereal look and feel to the quarantine bride. This gorgeous bra is a perfect choice no matter what your bridal dress is.
2. Susie Nude Lace Overlay Balconette Bra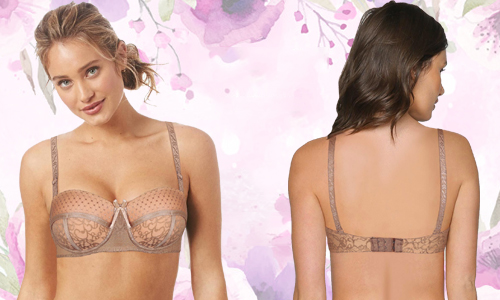 Complement your V-neck blouses and plunging cholis with this adorable balconette bra from our in-house brand Susie. The subtle nude tone of this intimate makes it fit like a second skin beneath any outfit. Moreover, the balconette cups offer sexy coverage to make your quarantine blues vanish in no second. 
3. Susie Lilac Twin Bow Lace Balconette Bra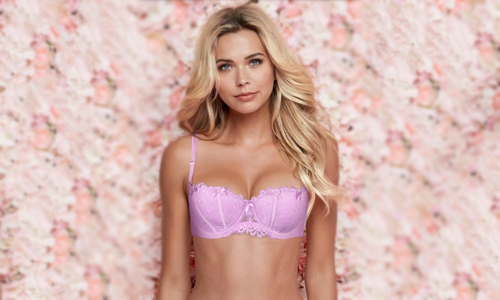 Ooze vintage vibes in this sweet lilac balconette bra from our bridal trunk. Its demi cups are tailored with great craftsmanship and adequate padding for good lift and a well-defined cleavage. While the intricate lace scallops take you back in time, the finish is absolutely modern and new-age for your quarantine wedding. 
4. Susie Hot Red Lace Bridal Balconette Bra 
A dramatic bridal beauty from the house of Susie, this red designer bra is designed with pleated cups. The vibrant tone of this bra lifts up the mood in no time. It has highly-functional detachable straps to ease the multi-styling game. The best part about buying this hot piece of lingerie is that it serves both as a wedding bra and a honeymoon bra. 
5. Susie Black Moulded Floral Lace Bra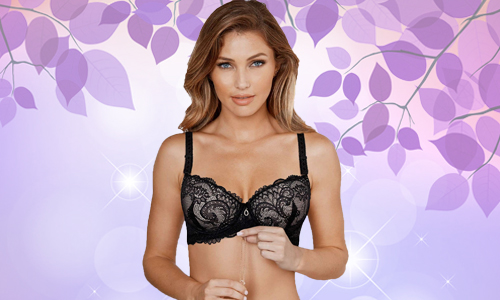 This steamy black bra is one of our bestsellers in this quarantine. Its cream-colored cups are overlaid with contrasting black lace and scallops that gently rest on your skin. The see-through lacewings are so dreamlike and heightens your glam quotient instantly. Planning for a gothic-themed quarantine wedding? This charming bra right here is a great choice without a doubt. 
What is the Best Bra to Wear Under a Wedding Dress?
A bridal bra that encompasses the following is the best to wear under a wedding dress
Adequate padding

Best craftsmanship

Poke-free finish

Detachable straps for multi-styling

Rich fabric