Nothing can be more annoying than bra straps digging deep into your shoulders. Imagine you are out with your friends. You are having fun there, but you sense something uncomfortable. You wonder why you feel so, and then you realise that your shoulders are hurting. When you touch your shoulders, you understand that the straps of your bra are too tight. You now think about how to loosen the bra straps but cannot come up with a solution. Yes! We have all been there and done it! This blog on tight bra strap solutions is for women who often suffer from the discomfort of bra straps that are too tight.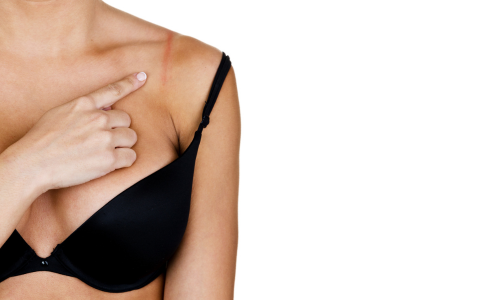 You might face tight bra strap issues with any type of bra. Whether you wear a plunge bra for your night out with your friends or get decked out in your bridal bra on your D-day, there are chances that you accidentally wear bras with very tight straps. Tight bra straps can lead to shoulder, back, and neck pain. The bra straps support the weight of your breast tissues. If you keep wearing a narrow, tight strap for weeks or months together, it can result in "bra strap syndrome," also known as "costoclavicular syndrome."
Reasons Behind Tight Bra Straps
Some of the common reasons behind your bra straps being too tight are given here.
You might not be wearing the right-sized bra. Lots of women out there don't wear bras of the correct size.
You might be wearing the right size, but the fit is not correct. Finding the right bra fit is of utmost importance, but again, many women don't realise this.
You may have gained weight, and your breast size would have changed, but you are still using the same old bra.
Bra Strap Hacks for Comfort
Do not worry too much about the tight bra straps digging into your shoulders! We have got your back covered! Here are some Shyaway tight bra strap solutions that can help fix your problem:
It's quite easy to say goodbye to bra straps with an invisible bra, provided you wear a strapless or off-shoulder dress. But wearing invisible or stick-on bras is not the perfect solution all the time! Therefore, let's kick-start our solutions with some comfortable bra strap adjustment techniques. Here we go!
1. Adjust the Straps (If Possible)
If your bra has adjustable straps, you can use the slider on them to loosen the straps. A slider is a clip present in many bras, and by using it, you can adjust your straps according to your desire. There are different types of straps, such as fully adjustable, front adjustable, and back adjustable straps. So, if you are at a party or restaurant and wondering how to loosen bra straps, just head to a restroom nearby and try to adjust the straps.
Keep in mind that this technique is also one of the ways to fix tight bra straps at home.
2. Get the Correct Size
If you keep facing problems with all your bras, whether you are wearing everyday bras or push-up bras, the first thing you must do is measure your bra size. You can do this using our bra size calculator. Your bra size might have changed over the past few months, and finding your correct size can work wonders. Also, finding the right bra size for your body type is crucial because only a bra of the correct size can offer your breasts the best support. Shyaway bras are available in different sizes. Choose the right size bra to avoid discomfort.
The bra fitting is important as well. Only when you wear bras that fit you perfectly can you look and feel confident.
3. Try the Sister Size
It's always good to know your sister-size bra. Wondering what it is? Continue reading to know more about sister sizing…
If your bras leave marks on your shoulders, it indicates that their straps are too tight. So, try the next sister size up. For example, if your original size is 34B, your sister size up will be 36A. In other words, it will be one band size higher and one cup size smaller. This is one of the bra strap hacks you can implement easily.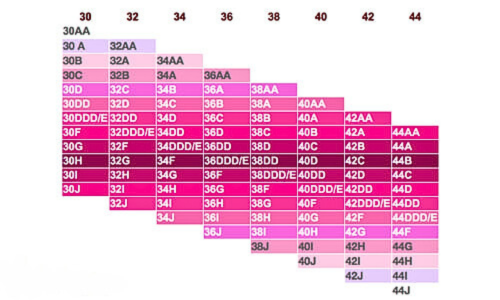 4. Wear Bras With Wider Straps
When you wear a bra with wider shoulder straps, it can distribute the weight of your breast tissues evenly. This, in turn, reduces the possibility of shoulder pain. Choosing a bra with a supportive under-bust band will be of additional benefit. This is one of the most useful bra strap relief tips for everyday wear.
5. Try Using Convertible Straps
Bras with convertible straps are must-haves in your lingerie wardrobe. By unhooking and hooking the clasps of such a bra, you can conveniently style it in different ways, like criss-cross, halter, one-shoulder, or even strapless (if your outfit requires it).
By trying different styles of wearing the bra straps, you can ensure that they don't rest in the same place on your shoulders, leading to discomfort or pain.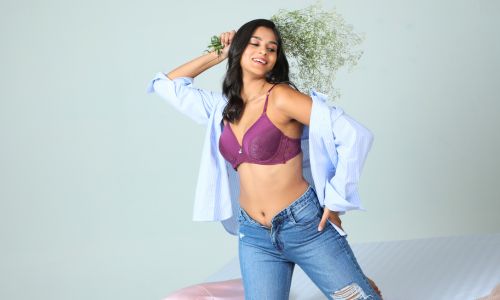 Putting Up with Tight Bra Straps – Not Anymore!
If you wear bras with straps that are very tight, they might even leave red marks on your shoulders. However, it is now time to say goodbye to bra marks with simple solutions.
In addition to causing discomfort and pain, tight bra straps will be an obstacle to the work you do or the fun you wish to have. I hope the tight bra strap solutions we have discussed in this blog help you solve your problem. I am sure they will make you feel comfortable and confident in your second skin. Say no to tight bra straps and save yourself from unnecessary pain!